Andrew Strauss insists English cricket is the main victim of the "madness" currently surrounding Kevin Pietersen's autobiography.
As revelations follow thick and fast in a frantic week around the publication of KP, which went on general sale on Thursday, the controversial batsman's former England captain believes the potential impact on his successor Alastair Cook's current team is the most worrying aspect.
Strauss had his own well-documented difficulties with Pietersen – most notably the crisis over mobile messages that the record-breaking batsman sent to opposition South Africa players about his own captain in 2012.
Their relationship never recovered from the incident and Strauss had to give his old team-mate a grovelling apology last summer when – while commentating on the exhibition match to celebrate the bicentenary of Lord's Cricket Ground for Sky Sports – overseas viewers heard him describe Pietersen as "an absolute cunt" during a break in play.
But it is the future, not the past, which concerns him. "A lot of this that's going on at the moment is madness," Strauss told Sky Sports News. "There's been a lot of rumour, innuendo and opinion. I prefer to stick with the facts. All this tit-for-tat stuff, I don't think really helps the England cricket team.
"The victim here really isn't Kevin Pietersen, or Andy Flower or Matt Prior or anyone; it's actually the England cricket team and Alastair Cook and [returning coach] Peter Moores, who've got to try to take the side forward. That, to me, is the disappointing thing about this whole episode."
Strauss acknowledges that Pietersen can be rightly proud for having played some of "England's most memorable innings" and been one of his adopted country's "finest players".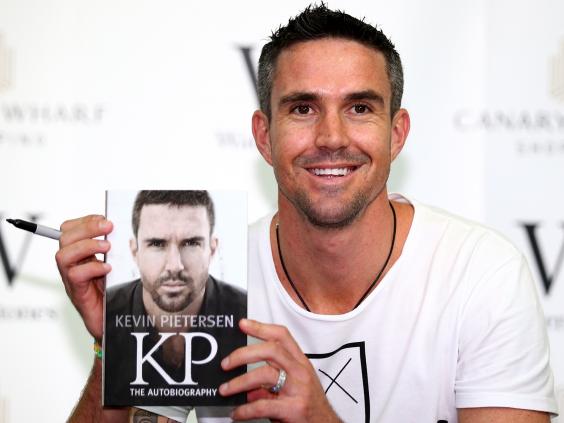 Pietersen's criticism of Prior and Flower, however, does not appear to sit easily with him. "Matt Prior had a massive impact on the English cricket team, both with the bat but also behind the scenes and was very much the embodiment of the culture we were trying to produce – one of putting the team first," Strauss said.
"Andy Flower is a guy of complete integrity. If you look at [his] record as coach, it's second to none. He's achieved phenomenal things, and rightly should be regarded as one of England's great coaches."
That does not mean a benign atmosphere pervaded at all times. "I think good team spirit is all about people having a unity of purpose – we're all trying to achieve something. I believe that's what we had with the England cricket team," Strauss added.
"That's what took us to  No 1 in the world. That idea that the team should come first was central to what we did, and something Andy Flower was very conscious of and protective over."
KP reaction: what they said
KP reaction: what they said
1/9 NASSER HUSSAIN Former England captain

"I have nodded and agreed with some things. However, I can't see any way back for him with some of the things he has said and that's the thing he will be most disappointed with."

Getty

2/9 MICHAEL VAUGHAN Former England captain

"Find the fall out very sad. Many to blame but mostly it's been a lack of communication and man management."

Getty

3/9 DAVID LLOYD Former England player and coach

"Players get hot under the collar of managers, managers get hot under the collar of players. It's always good to get things off your chest."

4/9 DOMINIC CORK Former England all-rounder

"There was a clash of personalities, so this is about getting back at Flower. Pietersen has left a trail of destruction wherever he has been."

Getty

5/9 MARK BUTCHER Former England batsman

"Good day for a spot of reading. Something with juicy conspiracies & misguided characters... James Ellroy it is then."

Getty

6/9 PIERS MORGAN Television presenter

"Kevin Pietersen's book has torn off the closely guarded veneer from England's bullying, clique-ridden, petty, jealous dressing room."

Getty

7/9 MIKE GATTING (right) Former England captain

"I'm sure there will be lots of 'he said, she said' ... I'm sure we'll all listen and have a wry smile, because there's always two sides to the coin."

Getty

8/9 GEOFF MILLER Ex-England player and selector

"To the best of my knowledge there was no atmosphere of bullying within the England set-up."

Getty

9/9 BRIAN MOORE Former England rugby union player

"Sad to see English cricket tearing itself apart; the game, the country is bigger than any individuals; Flower, Prior, Pietersen – anybody."

Getty
Meanwhile, Graeme Smith is the latest former international captain to have come out in support of Pietersen.
On Wednesday, the former Australian captain Ricky Ponting claimed he had regularly witnessed sledging of fielders by members of England's bowling attack, adding that it would not have been tolerated in any side he was leading.
Smith – who regularly used to trade insults with Pietersen on and off the field – has said: "Some of the stuff he touches on [in Pietersen's book] I can believe, and having played against him we always said that if we could get a win and get ahead they would turn on each other.
"A lot of the stuff he has touched on in his book, the bullying stuff, you experienced playing against them and you knew you could use it as an asset against them.
"It is sad he is not playing international cricket any more. English cricket is worse off without him and man-management is a big factor in why he is not there.
"It's well documented that in the early days myself and Kevin didn't get on too well but that is behind us now."
The self-publicity bandwagon for KP continued to thunder on on Thursday, with Pietersen claiming he could still make an international comeback if the England and Wales Cricket Board chairman, Giles Clarke, departed the scene. "What would have to happen for me to be recalled by England? Clearly, the boss would have to go," he told The Evening Standard.
"Clarke would have to go and I've been hearing that could happen in the next few months. That's all hearsay, you never know. If there is a change at the top, there is potential – but we will wait and see."
Reuse content