England captain Alastair Cook has broken his silence after a week of revelations from Kevin Pietersen's autobiography to say that the resulting furore has "tarnished" the successful era of captain Andrew Strauss and coach Andy Flower.
Pietersen's book KP: The Autobiography was released on Thursday and the former England batsman, who was sacked amid huge controversy in February, made several orchestrated media appearances last week following the expiry of a confidentiality agreement with the England and Wales Cricket Board.
In the book he alleged that the England dressing-room was beset by a culture of bullying and he reserved special condemnation for Flower and the wicketkeeper and former vice-captain Matt Prior.
Yesterday Cook told the BBC: "I am very proud of the era I have played in. To win three Ashes, to become the best side in the world; to play with some great players – I really only have fond memories of that. I am incredibly proud to have contributed in that period.
"To play under Andrew Strauss, to have played under Andy Flower as coach, I have only got respect for these guys," he added. "I do believe that era has been tarnished, and I am sad about that."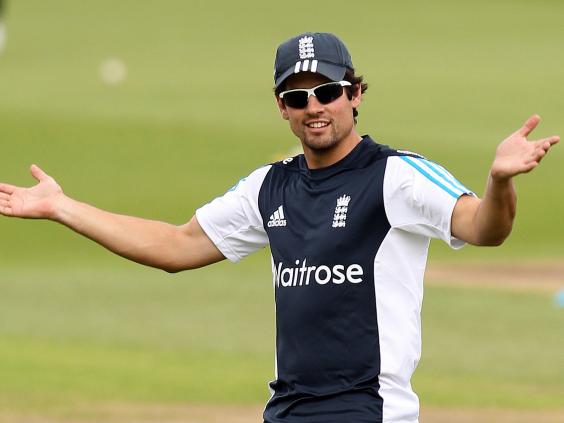 Cook acknowledged that there had been occasions when certain players overstepped the mark but he refused to accept that there had been endemic bullying.
"International cricket is a tough place and as a team you are striving for excellence at all times," he said. "Certainly at some stages those frustrations probably boiled over more than they should have done. But that was only people desperate to succeed and wanting to know the other 10 blokes around them were committed 100 per cent to them.
"Did it over step the mark a couple of times? Possibly, but we addressed those issues – this is something that always happens in teams. It certainly wasn't a 'bullying environment' at all in my eyes."
Pietersen reserved special vitriol for Flower, arguably England's most successful coach who won three Ashes campaigns. The South-African-born batsman claimed the Zimbabwean had allowed the "bullying" culture to develop and described him as "contagiously sour. Infectiously dour" and a "mood hoover".
Yet Cook paid tribute to the man who stood down from the post at the end of January, just days before Pietersen was sacked, after the debacle of the Ashes whitewash in Australia during the winter.
"I only have respect for him as a man, and as a coach," said Cook, who shared a dressing-room with Flower at Essex. "He was an amazing coach for our side."
Flower, who is still employed by the ECB as a coach with responsibility for talented young players, is an uncompromising coach whose attention to detail gave him a reputation for being dour.
But Cook wanted to set the record straight, saying: "Chatting to some of the guys about it, they feel the same: a lot of the success was down to his drive and determination to make us a tough England side."
Flower took the job in early 2009 after Pietersen, then captain of England, engineered the removal of the encumbent Peter Moores, who has now returned as Flower's successor. Pietersen himself lost the captaincy as a result of the manoeuvre.
Pietersen's trenchant criticisms of Prior, who he described as "back-stabbing", "horrendous" and "bad for the environment" in the dressing-room, came as a huge surprise to Cook.
Like Flower and Pietersen, Prior has fallen out of favour with the current regime, although his omission from the team and replacement by Joss Buttler is ostensibly as a result of an Achilles injury. The keeper had been named as England's player of the year in 2012-13 and was known as the mouthpiece of the reticent Cook, who is not a natural public speaker.
"That was probably the biggest shock for me," said Cook. "He is a great man who has been a fantastic servant for English cricket. Hopefully if he can get through his really nasty injury, we could see him again in an England shirt.
"He has to be remembered as a guy who put his heart and soul on the line for England all the time, and the team was all that mattered to him. He has put everything into the England shirt and he should be incredibly proud of that."
While Cook escaped heavy criticism by Pietersen, he did question his "qualifications to be captain" in the wake of the Ashes debacle. Until he began to score runs against India this summer, his position both as leader and opening batsman had come under intense scrutiny – not least from Pietersen's close friend, Shane Warne.
Cook took the opportunity yesterday to repeat his desire to lead England into next month's one-day tour to Sri Lanka and the World Cup in Australia and New Zealand which begins in February. "I feel very comfortable now in the England captaincy role, I really feel that I have the support of the lads," he said.
Reuse content