According to Kevin Pietersen, the ECB told him that their decision to end his England career was for 'cricketing reasons' in an attempt to absolve the organisation from any potential legal action.
Evidently, there was probably a bit more to it than that.
But, disregarding bullying, texting and power-crazed bowlers, do the ECB's 'cricketing reasons' exist? Had KP stopped being worth his place in the side?
Obviously, to look solely at that final, disastrous Ashes series, when Pietersen managed just 294 runs in 10 innings, would be unfair– even this modest haul was enough to make him England's leading run-scorer.
But it is certainly valid to look at his record from October 2012, when he began his 'reintegration period' back into the England side, until the end of his Test career.
In the five Test series England played in that time the team was largely successful – they won away in India for first time in 30 years and the whitewash in Australia was their only series defeat.
But in the 16 Tests he played from his recall until the end of his Test career, KP scored 1105 runs at an average of 36.83, with just two hundreds. Until that point, he had scored over 7000 runs at 49.48 in 88 Tests, with 21 hundreds.
This, on the face of it, seems a fairly drastic loss of form.
Much has been made, for example, of Alastair Cook's own form capitulating over roughly the same period. But, in the same period, he scored just under 1500 runs at over 40, with five hundreds. Ian Bell, too, managed more runs, a higher average, and more hundreds than Pietersen, including three Ashes centuries in the 2013 summer series win.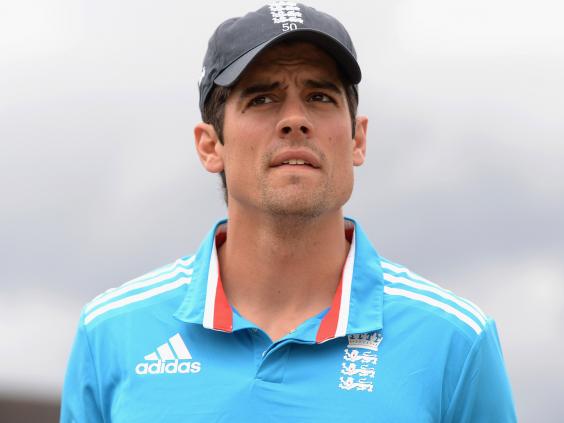 Test match rookie Joe Root made his debut during the winter of Pietersen's re-integration and moved restlessly up and down the batting order during his early Test career, but matched KP's hundreds tally in those early months.
And even Jonathan Trott, who had been struggling on the pitch for some time before he exited the Ashes tour with a stress-related illness, averaged higher than his fellow South African-born teammate in that period, and he too contributed two centuries.
Indeed, apart from the various souls who tried unsuccessfully to fill England's opening batting spot and Pietersen's supposed  tormenter in chief Matt Prior, whose Test career lasted little longer than his own, statistically speaking KP was probably the closest thing England's underperforming line-up had to a weak link.
So, surely the ECB had perfectly valid cricketing reasons to sack him?
Both Pietersen and his supporters will point out, correctly, that weight of runs alone cannot possibly reflect Pietersen's worth to the England side. His flamboyant, counterattacking style made it unlikely that he would accumulate with the dogged consistency of Cook, but his quick scoring gave him the ability to change the course of a session, and thus a Test match.
But, during that period, his strike rate in Tests was just 53.38, a significant drop from the 63.26 that he achieved for the rest of his career. This was still more than any other England batsman, but certainly not a rate of scoring to compensate for his lack of runs. It wasn't much higher than the famously pedestrian Trott, who scored at 46.99 runs per 100 balls.
So there it is certainly possible to argue that Kevin Pietersen should have been dropped from the England side for 'cricketing reasons'. He suffered a demonstrable and significant drop in form, which compared unfavourably even with his underperforming team-mates.
But is this the point?
He may have only added two centuries since his 'reintegration', but one of these was his 186 in Mumbai – an audacious, authoritative, counterattacking tour de force that won England the Test match and the series.
Regardless of his late dip in form, and the magnificent form of Joe Root and Gary Ballance this season, these are the innings that England have missed since Pietersen's departure, and will continue to miss in coming years.
England front-line batsmen from Pietersen's 'reintegration' until his last Test appearance
Kevin Pietersen – 1105 runs @ 36.83, 2x100, SR53.38
Alastair Cook – 1492 runs @ 41.44, 5x100, SR43.00
Ian Bell – 1195 runs @ 39.83, 4x100, SR41.87
Jonathan Trott – 1087 runs @ 38.82, 2x100, SR46.99
Joe Root – 955 runs @ 36.73, 2x100, SR39.69
Reuse content