James Taylor, tongue bulging his cheek, has said that the chance to bat for England alongside Kevin Pietersen would be "a treat", despite the wounds left by Pietersen's claim that the diminutive Nottinghamshire batsman was not good enough for international cricket after their only previous appearance together.
On a day when the England coach, Peter Moores, and captain, Alastair Cook, both distanced themselves from the possibility that Pietersen might return to Test cricket, Taylor's comment was made with heavy irony, but he did add he would have no problem playing with him again should Pietersen achieve his ambition.
"To be honest, I can't see it happening," Taylor said. "But if I found myself batting with him at the other end again? It would be a treat, wouldn't it? Me and KP are good friends, obviously, as everybody knows. If it happens, it happens, but I can't see it happening."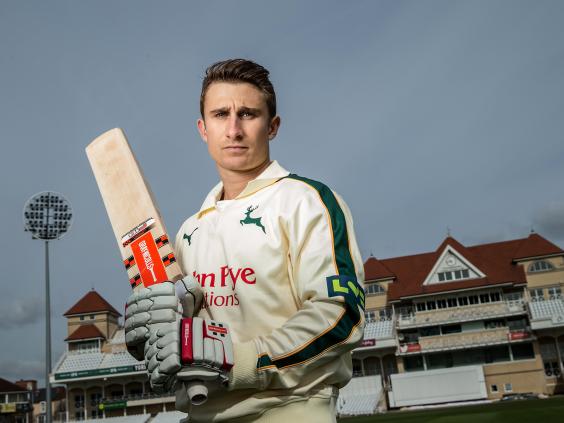 Taylor, overlooked for the West Indies tour for which England left today, has been assured he remains in the national team's plans. Like Pietersen, who has rejoined Surrey for this season, he has his sights on this summer's Ashes.
"I was slightly angry at not being picked for the West Indies but, having spoken to James Whitaker [the national selector] and Peter Moores, I understand the reasons," he said. "I'm desperate to get back in the Test side. I've shown people I can score runs against the best teams in the world."
That was not Pietersen's view after the pair played against South Africa in 2012. In his controversial autobiography last year, he suggested the  5ft 6in Taylor would have been better following his father's profession as a jockey. "I said to [Andy] Flower that I didn't think James should be playing for England," Pietersen wrote. "I didn't think he was up to it."
Reuse content