Kevin Pietersen is increasingly confident he can make a return to the England team following the side's shambolic exit from the Cricket World Cup.
Pietersen is understood to have held conversations with intermediaries acting for the England and Wales Cricket Board, leading him to believe there may be a way back for him, after he was effectively sacked in February last year.
Colin Graves, the incoming ECB chairman, is thought to be open to a possible return to the side for Pietersen, who is confident of holding a meeting with the board, possibly as early as this month.
He is due to travel to Australia and New Zealand this week, where he will work as a pundit for BBC Test Match Special at the World Cup.
Were such a meeting to take place, it is logical to assume Graves would be present, as would Tom Harrison, the board's new chief executive, and Paul Downton, the managing director of England Cricket, who played a key role in casting Pietersen aside.
KP reaction: what they said
KP reaction: what they said
1/9 NASSER HUSSAIN Former England captain

"I have nodded and agreed with some things. However, I can't see any way back for him with some of the things he has said and that's the thing he will be most disappointed with."

Getty

2/9 MICHAEL VAUGHAN Former England captain

"Find the fall out very sad. Many to blame but mostly it's been a lack of communication and man management."

Getty

3/9 DAVID LLOYD Former England player and coach

"Players get hot under the collar of managers, managers get hot under the collar of players. It's always good to get things off your chest."

4/9 DOMINIC CORK Former England all-rounder

"There was a clash of personalities, so this is about getting back at Flower. Pietersen has left a trail of destruction wherever he has been."

Getty

5/9 MARK BUTCHER Former England batsman

"Good day for a spot of reading. Something with juicy conspiracies & misguided characters... James Ellroy it is then."

Getty

6/9 PIERS MORGAN Television presenter

"Kevin Pietersen's book has torn off the closely guarded veneer from England's bullying, clique-ridden, petty, jealous dressing room."

Getty

7/9 MIKE GATTING (right) Former England captain

"I'm sure there will be lots of 'he said, she said' ... I'm sure we'll all listen and have a wry smile, because there's always two sides to the coin."

Getty

8/9 GEOFF MILLER Ex-England player and selector

"To the best of my knowledge there was no atmosphere of bullying within the England set-up."

Getty

9/9 BRIAN MOORE Former England rugby union player

"Sad to see English cricket tearing itself apart; the game, the country is bigger than any individuals; Flower, Prior, Pietersen – anybody."

Getty
Pietersen appeared to hint at the possibility when he tweeted: "I really do think changes are going to be made & positive things going to start to happen for the good of English cricket."
But Downton moved swiftly to deny that he had personally been in contact with Pietersen. "He hasn't asked me for a meeting," he said. "As far as the ECB is concerned no position has changed.
"It's not something that is at the forefront of the selectors' minds now. We've got a group of players that we are working with and looking to progress the England team. Nothing has changed from where we were in the last year."
I really do think changes are going to be made & positive things are going to start to happen for the good of English cricket...

; Kevin Pietersen (@KP24) March 10, 2015
Although there are many obstacles to clear, there now appears a possibility Pietersen might be in the England side for this summer's Ashes – something that appeared unthinkable less than two weeks ago. But the landscape of English cricket has changed in that short time. Graves set the ball rolling by refusing to rule out a return for Pietersen in interviews on 1 March. The team's dreadful performances at the World Cup, and consequent early exit, mean the calls for change are deafening.
Graves specified that Pietersen would need to play first-class cricket to merit consideration and both Hampshire and Somerset are interested in recruiting him, if Pietersen ignored his Indian Premier League deal to play in the County Championship.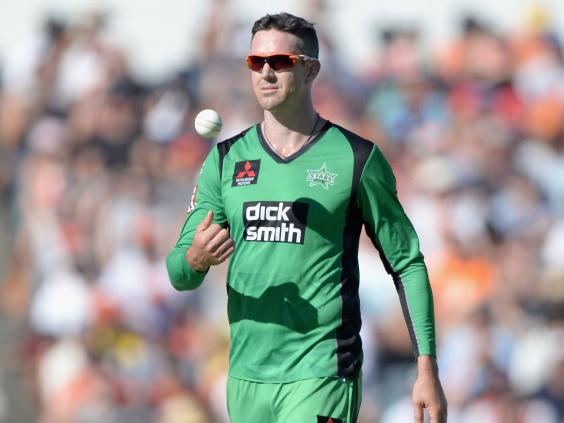 If he did return, there would be severe consequences. When Downton dismissed Pietersen, he hung his hat on Test captain Alastair Cook, who no longer wanted Pietersen in his side.
National selector James Whitaker has said, "there is no way Pietersen will ever get back into an England team". Peter Moores, the coach, is in his second spell with England – having lost the job along with the then captain Pietersen early in 2009, when the batsman said he could not work with Moores.
Reuse content