For the dark nights in the depths of January, I commend to you the book Whatever It Takes, my Independent colleague Steve Richards' searing account of New Labour. Not only because it is the best insight you will find into the complicated character of Gordon Brown but because of what it reveals about the extent to which a team can thrive while in a state of civil war. Cherie Blair confronting Brown at every opportunity in the winding corridors that connected No 10 and 11 Downing Street, Tony Blair's office briefing that Brown was "bonkers". None of which stopped Labour holding on to power for years. Incredible.
If only English cricket could take a leaf out of that book. The manner of defeat to Australia in the first match of the Tri-Series last week was so desperate and desultory that it was hard to watch beyond 9am. Tuesday's match in Brisbane against India looks equally challenging. And so it will go on – into a World Cup that the ECB tells us will be different for England but from which the team will almost certainly leave early. But who has just revealed that he plays Australian surfaces better than any other, by topping the Big Bash averages? Kevin Pietersen, the man at the heart of the English game's own civil war.
The one-man ego was on the receiving end of more stick last week for that ridiculous tattoo and his observation – quite obviously true – that the new one-day captain Eoin Morgan would have him back in a flash. More opprobrium flowed his way. But from this correspondent there is only a regret that Pietersen will be flying out of Australia soon, rather than giving England a fighting chance of thrilling us before they process home. With such an average bowling attack as the one at Morgan's disposal, England will need to score 350 runs every time against the competitive nations. That's just not going to happen.
Morgan's retort to Pietersen's comments last week – "I think this is the best group of players we have to drive England forward" – was deeply disingenuous. Of course England don't have the best team at their disposal. Of course the new captain was toeing a company line. And if that was not bad enough, David Warner's contribution out on the Sydney Cricket Ground track on Thursday merely demonstrated the benefits of resolving conflict the Australian way.
When Michael Clarke's players last toured these shores, Warner was the wild child, clouting Joe Root in a Birmingham bar, having refused to hand in a "homework" assignment on time and ranted at journalists on Twitter. We wondered where his future lay because his behaviour raised questions about Clarke's grip on the team. But Warner was disciplined, words were said and he moved on, with his 127 in 115 balls against Morgan's attack more evidence of why the perseverance was worth it.
There's something more grown up about the way the Australians bring the recalcitrant ones back in line. They have the fight, say what's to be said and have done with it; none of the prissy grudge-bearing we have seen with England.
Pietersen's score-settling autobiography is hardly a source of objective historical record but his depiction of Alastair Cook as Ned Flanders, the man from The Simpsons who wants to please everybody, and Peter Moores as the Woodpecker, yammering away, made you wonder how things might have turned out if there had been someone to front up with Pietersen man-to-man.
Success in sport demands one-man egos: the individuals who will not flinch at the prospect of trying to achieve the seemingly unachievable. Success in sports management demands an acceptance that recalcitrance and rebellion come with that quality and that harnessing the power is a complex skill. It's why Eric Cantona dressed howsoever he wanted in the company of Alex Ferguson, while everyone else had to stick to the dress code.
Andrew Strauss's autobiography was not a paean to Pietersen's personality but it made a significant point about the value of having rule-breakers in the ranks. "Unbridled by team directives or predetermined methods, Pietersen could play in a way of which others were simply incapable," Strauss wrote. He went on to say that the dispute left players feeling uneasy and expressed frustration at Pietersen getting all the publicity. But players don't care about the differences when a team is winning. And one player getting the headlines can take pressure off the rest.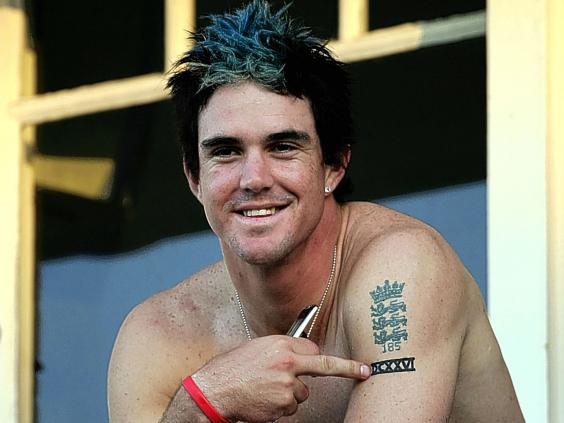 There are too many offended people for Pietersen to go back to England now, of course. You can't call an Englishman a woodpecker and go back to work for him and you wonder whether there will even be an English county for him when April comes around. Surrey have confirmed the signing of Kumar Sangakkara, the effervescent Sri Lankan, and there may be no room within the county's salary cap for Pietersen, who has not exactly impressed The Oval's management committee with his literary output. His poor summer for runs didn't help, though he barely played.
He has left some talent in his wake for Morgan. Jos Buttler, Root and Alex Hales, if the selectors will let him play, mean England will not lack firepower, as they do bowlers, when they begin their World Cup campaign against Australia at the MCG, in 26 days' time. But they will be missing their highest runscorer in all forms of cricket: the man who has just scored 262 in six Twenty20 innings on Australian soil. Take away the rows, recriminations and rancour and that omission just seems shocking. Pietersen should be going to the World Cup, whatever it takes.
Inspirational Braekhus broke the rules – and changed them
Cecilia Braekhus was a sports personality of the year of a kind the BBC would struggle to deliver. When the Norwegian won the award in 2012, her sport – boxing – was not even legal in that country and she had to throw her punches overseas. She became a popular figure on the nation's sports pages, is now undefeated in 27 professional fights, and has revived the image of a sport which was banned because of health concerns. She has been instrumental in Norway lifting that ban, following the path Sweden took eight years ago and Cuba in 2013. "A symbol of the fightback against the Nordic nanny state," is how The Economist describes her. An example to sportsmen and women everywhere that they can drive change.
Reuse content