As one door opens, another slams in your face. It was Sri Lanka's Kumar Sangakkara who rather gave the game away when he hinted that he would be playing with Kevin Pietersen at Surrey next season as the latter attempts to rehabilitate himself with the England set-up by scoring heavily in county cricket.
Yet within a few hours the chief selector, James Whitaker, had pronounced: "He's not part of our plans".
It is believed that six counties have expressed an interest in signing Pietersen since he intimated that he might give up his Indian Premier League contract to focus on resuming his international career.
After Sri Lanka's World Cup quarter-final defeat, Sangakkara said: "I'm looking forward to playing at Surrey and working with [coach] Graham Ford, and KP's coming back I hear so that'll be very exciting in the dressing room." But the county would only say: "We are still in discussions."
Whitaker, speaking after England announced their squad to tour West Indies, was unmoved, though, stating: "That's very much Kevin's decision and we respect that, but over the past 12 months we've been, I think, successfully rebuilding our Test team and over the past few days he wasn't party to any discussion. He's not part of our plans."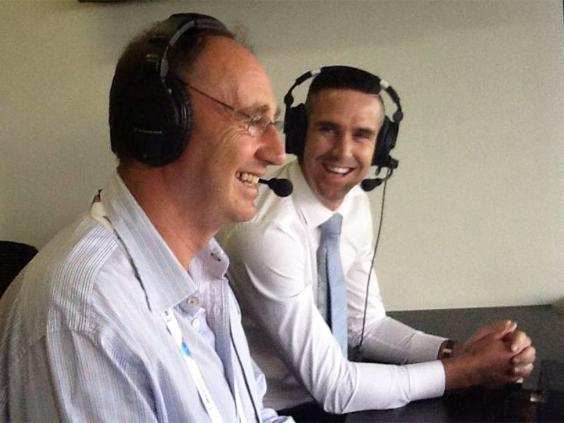 Cook, the England Test captain, in Abu Dhabi ahead of MCC's match against county champions Yorkshire, also said any return was "unlikely". He added: "There's been a hell of a lot of stuff happened with his book [last year's inflammatory autobiography] and all that kind of stuff. It's a long way back from that."
Pietersen himself used his stint on the BBC's Test Match Special to press his claim: "I have expressed my interest in trying to get back into the fold. It's something I want to do."
He also hinted he might pull out of his IPL deal: "There's a few things that need tinkering with, but I do want to make the right decision. I've got to explore the options."
Reuse content