It's a measure of Liam Plunkett's previous treatment by England that in February 2011 he travelled for 40 hours from the Caribbean to Perth for the final one-day international of a series that ended 6-1 in favour of the hosts.
He then wasn't picked again for four years.
In the match in Western Australia, Plunkett should have done his future no harm – running in despite the jetlag and taking 2-49 as England were soundly walloped.
Given the distance travelled by a man who had been in and out of the Test and one-day side for the best part of six years, it's little wonder that Plunkett has sometimes been more a little bit disorientated by the life of an international cricketer.
The following winter, with his pace having deserted him and with his usually positive outlook clouded by uncertainty, Plunkett left Durham, a county he had made his debut for almost a decade earlier and headed south.
Admittedly the journey from Chester-le-Street to Headingley was substantially shorter than the 40-hour marathon he had embarked on 12 months earlier but the impact of his short hop across the border from Durham was little short of remarkable.
"Dizzy (Jason Gillespie, the then Yorkshire coach) made it clear to him that he had become too caught up in technique," says Martyn Moxon, Yorkshire's director of cricket.
"Dizzy was adamant that he didn't want to talk about technique, he just told Liam that he wanted him to bowl fast and enjoy playing cricket again. It really was as simple as that. The shackles were released."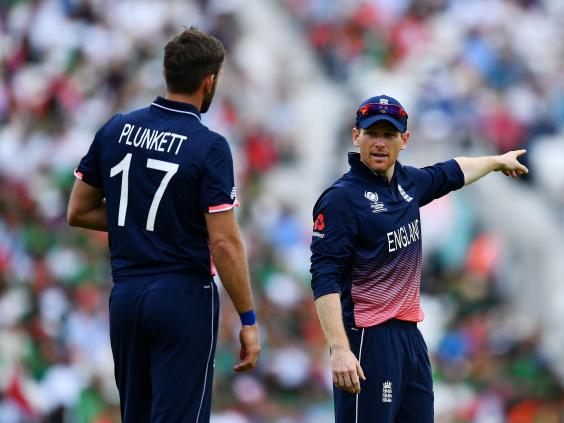 After playing just three County Championship matches in two years for Durham, Plunkett suddenly had a new lease of life.
"Various parts of his life weren't fitting together," says Geoff Cook, the former Durham coach who now oversees the county's Second XI and youth operation. "Sometimes it's just nice to be wanted by somebody else – he went there and started to rebuild his confidence, which is what we're seeing now."
Despite making his England debut at the age of just 20, Plunkett's international career has always been far from plain sailing.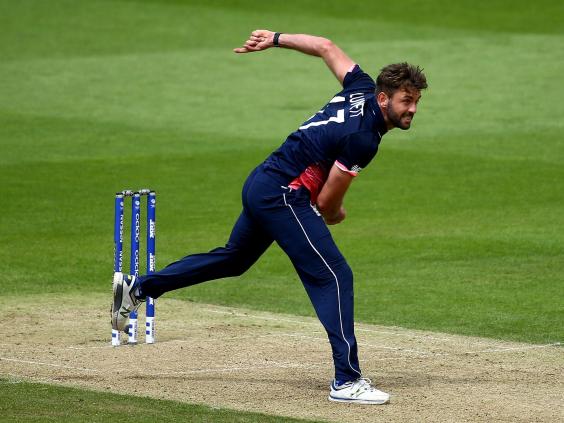 Indeed, his international call-up came just four years after he had arrived on the scene with Durham, primarily as a batsman.   
"He was always fanatical about cricket but he started with us as a batsman," says Cook. "As he grew into the athlete that he is, he started to bowl fast. From the age of 17 he was a genuine all-rounder. He would bat at the top of the order but it was only around that stage that he started to grow and his bowling really started to come along."
By 2012, Plunkett had nine Test caps and 29 one-day internationals to his name – and given his struggles in domestic cricket, the odds on him adding to either tally appeared remote.
Under the guidance of Gillespie, Plunkett took 36 wickets at a cost of 28 in his first season at Yorkshire and, after a flying start to 2014, found himself thrust back into the England reckoning once again, playing four Tests against Sri Lanka and India before injury struck. That stroke of ill-fortune has left him waiting for a Test recall ever since.
He did, though, enjoy a stroke of good fortune in the unlikely form of the 2015 World Cup.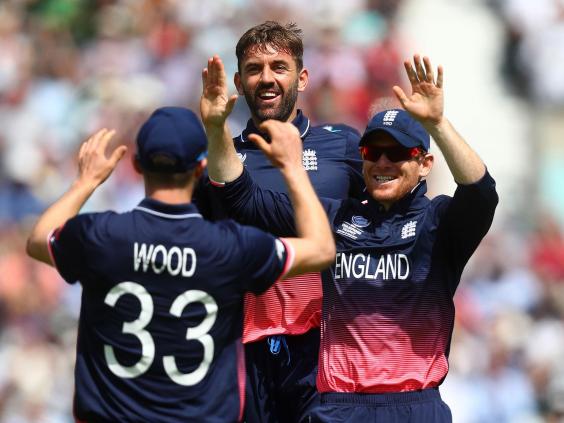 England underwhelmed to such an extent that the net for attacking bowlers - to match the new gung-ho approach of the batsman in the brave new era trumpeted by Trevor Bayliss and Paul Farbrace - was spread far and wide.
"The way batsmen play now and the field restrictions mean that you have to be trying to take wickets all the time," says Moxon. "You can't just sit back and allow batsman to knock it around and build a partnership.
"If you get into those last ten overs, batsman can score anything these days. I'm not even sure 150 is off the table now. You need bowlers who can keep taking wickets and that's where Liam is so good. With his pace in those middle overs he can take those wickets for you. He can do it at the back end of an innings as well."
He has shown that since coming back into the England one-day side and particularly in 2017, where he has taken 28 wickets since January 1, including seven in the opening two matches of the Champions Trophy.
Not only is he picking up wickets in the crucial middle section of the innings he's also proving adept at making short work of the tail – an ability he adroitly exhibited against New Zealand in Cardiff on Tuesday.
"Lower order batsmen aren't keen on pace or facing anyone who's genuinely quick," says Moxon. "It's difficult for them to score off genuinely quick bowlers, which is why he's having the success he is."
Such is the dominance of the bat over ball in 50 over cricket that bowlers are increasingly being stretched to improve their skills in a bid to not only slow soaring scoring rates but to also take wickets.
Holding the ball across the seam was a favoured tactic of the England bowlers in Cardiff and, despite the suspicious looks directed at the pitch by the likes of Kane Williamson, it was one that ultimately proved to be the difference in the Kiwis' failed run chase.
"Bowlers are having to improve their skill-sets, they're having to come up with inventive ways of preventing batsmen having a clean hit," says Moxon. "There's no doubt the red ball has more sideways movement than the white ball, now there's very little swing and the seam bowlers don't get a huge amount out of it.  You have to make it happen yourself with changes of pace and other variations and that's something Liam has been great at since he came back into the England side."
There has been no magic formula to Plunkett's rise. Eoin Morgan will now hope his box of tricks can finally end England's 50 over tournament drought. 
Reuse content