England's disastrous tour to India last winter was not a happy time for English spinners. Moeen Ali took only ten wickets across the five tests. Meanwhile, Gareth Batty's return at the grand old age of 39 proved a step too far and Zafar Ansari's introduction to test cricket led him to conclude that life as a lawyer might be preferable. Adil Rashid was England's highest wicket-taker by a distance but his 23 scalps came at 37.43 – not good enough to make the series competitive.
Liam Dawson flew in from the Lions tour of the UAE for the last test but could do little to prevent India racking up more than 750 in an innings victory. Poor old Jack Leach, last season's star performer in the County Championship, was left in the lurch after questions were raised about his action.
No wonder then that starry-eyed attention started to turn to Hampshire's young leg-spinner Mason Crane. After a mediocre time of it last summer, Crane wintered in Australia, ultimately winning a Sheffield Shield call-up for New South Wales – the first overseas player to represent the state since Imran Khan in 1985. He then caused a further stir by his exploits in the North vs South pre-season one-dayers. His four wickets for a single run during the final game were a leg-spinner's dream.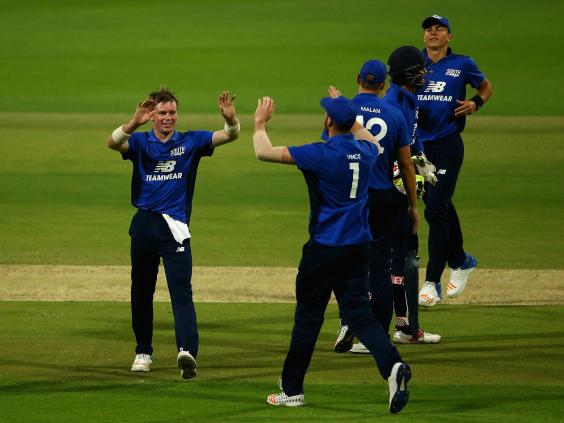 Inevitably, excited chatter about a possible England future was thoroughly premature, though it is perhaps the lot of any English leg-spinner, especially in the post-Shane Warne era, so Crane will have to find a way to deal with it. An uncomplicated action and a seemingly unflappable temperament may help in that regard. But he must also play. A lot.
Having been overlooked by Hampshire in the early part of the season, with Liam Dawson the county's first-choice spinner, Crane has now played three Championship games and taken 11 wickets at just over 27. He has been economical too. And lo and behold, Hampshire are top of the league.
Adil Rashid's career is evidence – if it were needed – that leg-spin is not an art perfected overnight. His return to prominence with England, especially as a key member of the ODI squad, should be celebrated in its own terms. But his example should also lead Crane – and others – to conclude that leg-spinning can be as effective, and as loved, in this country as it is in Australia and on the sub-continent.
And then came the rain
Last Thursday the Oval was swathed in sunshine as England toppled Bangladesh in the opening game of the Champions Trophy. The noise created by supporters on both sides created the feeling that this was a tournament which could put cricket back to the top of the nation's sporting agenda.
And then came the rain. On Friday Australia, rattled by a suddenly exuberant New Zealand, may have been thankful to escape Birmingham with a point. A similar outcome when they were on top against Bangladesh three days later was less pleasing – not least because they had already reached the 20-over par score when rain intervened at the end of the 16th.
India and Pakistan at least dodged the showers sufficiently to get a result.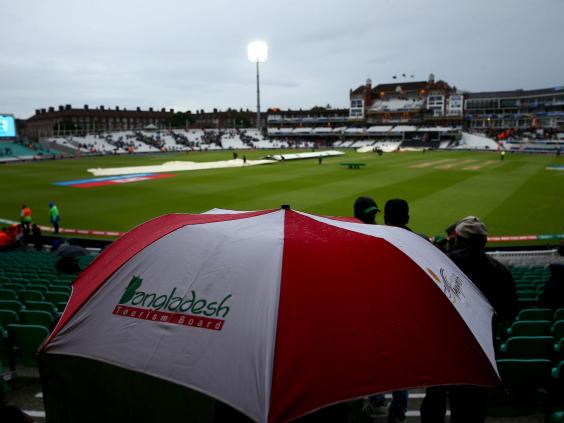 Any cricket tournament in England is liable to run into a downpour or two at some stage. The potential pitfall of the Champions Trophy is that its compact format makes it more likely that the effects of rain will be significant. Its strength can, if the weather gods so decide, become a weakness.
Some commentators have noted that reserve days would mitigate the potential problem, although that is rarely a satisfactory outcome for supporters. Sides could also end up playing over several consecutive days, unless the window for the tournament's completion was substantially widened.
The truth is, cricket in England will always have to deal with the vagaries of our summer weather. The best response is simply to buy a brolly and carry on.
Keep watching Crane
Kane Williamson may be the best batsman in the world. But Mark Woods may be England's best bowler. And in ODIs, that is the kind of contest which decides a match, as it did in Cardiff. Not to mention Rashid's wicket-taking, economical leg-spin - look and learn Mason Crane.
Reuse content