Matt Prior was a joy. He was hard-nosed, loud, competitive and understood in fine detail the virtues of being a team man. Following a sticky  initiation period, Prior became a key member of England's most successful side and  an outstanding exponent of the rarefied craft of wicketkeeper-batsman.
When he announced his retirement yesterday at the age of 33 – when he should still have been in his pomp – he fully merited the tributes that came his way. Prior was  simply one of England's greatest cricketers.
In 79 Tests he claimed 256 victims and scored 4,099 runs at an average of 40.18. Among England keepers, only Alan Knott has more catches and stumpings, only Knott and Alec Stewart scored more runs, only Les Ames had a slightly higher batting average. It is stellar company in which Prior certainly belongs.
But his contributions to England between 2007 and last year, especially in the constantly purple period that lasted from 2009 to 2013, went beyond mere figures. He was an exemplar of playing cricket as a team game. Everything Prior did was for the good of the whole.
This usually meant scoring his runs from No 7 at something of a lick, merrily carving through the off side. Of the 32 cricketers who have scored more than 4,000 Test runs for England, only one, Kevin Pietersen, has a slightly higher rate of scoring than Prior's 61.67. How ironic they should be so bracketed.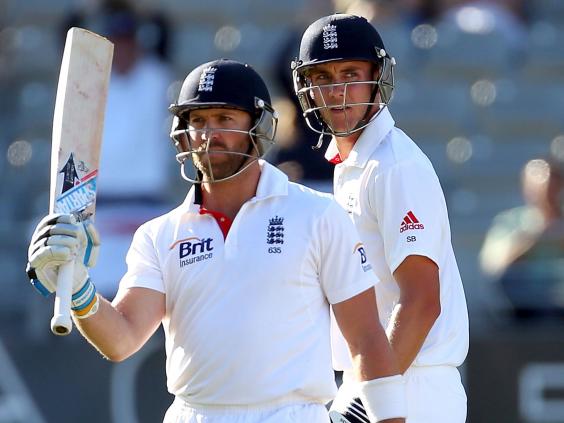 Yet perhaps Prior's finest hour and the greatest and last of his seven Test hundreds came in Auckland early in 2013. He went in with England deep in trouble at 159 for 6 against New Zealand in the third Test and batted for four and a half hours to ensure that the match was saved with nine wickets down and the series was drawn. During the course of this he remained gritty and unperturbable, curbing but not denying his natural instincts.
A few weeks later he was deservedly made England's Player of the Year. But Prior was never the same again. It was to transpire that his final months were dogged by the Achilles injury which forced his withdrawal from the game. He was not quite so spring-heeled, his batting lost its verve.
Dropped after months of poor form on the ill-fated Ashes expedition in 2013-14, he was recalled because of his vast experience last summer. But it was a last hurrah. Despite a typically counter-attacking 86 at Lord's against Sri Lanka, it swiftly became clear that all was not well.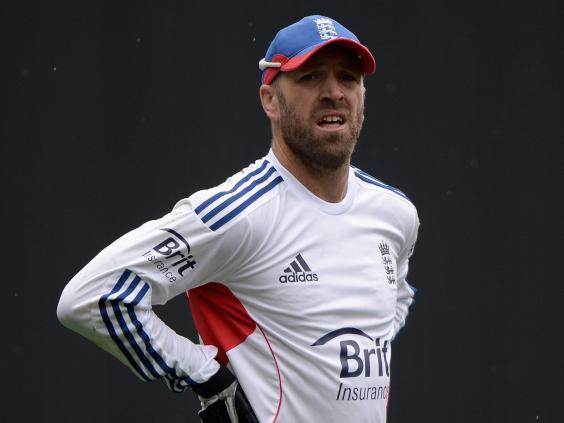 He dropped himself before the selectors could act, the intention being to have surgery and fight his way back to form and fitness. It was not to be. The injury steadfastly refused to improve despite the care and attention lavished on it.
While he was still endeavouring to make a return, there was to be an unsavoury embellishment to his career. Prior played an unwanted starring role in Pietersen's petulant autobiography last year in which he was perpetually maligned as the "Big Cheese" (after the nickname he had been given as a bright schoolboy cricketer) and portrayed as an instrumental part of the bullying culture which the author claimed existed in the England dressing room.
Prior was deeply hurt by the accusations, fearing that his reputation would be tarnished. He should not have worried. The contributions he made and the manner in which he made them stood for themselves. Prior was no angel. He played the game with attitude and was not slow to intimidate opponents from behind  the stumps, always with a  certain swagger.
There needed to be a certain regrouping in this regard after the early part of his Test career. He made a glittering century on his debut against the West Indies at Lord's in 2007 but became perhaps a little too full of himself in the months that followed. When he  realised what was happening, Prior was mortified.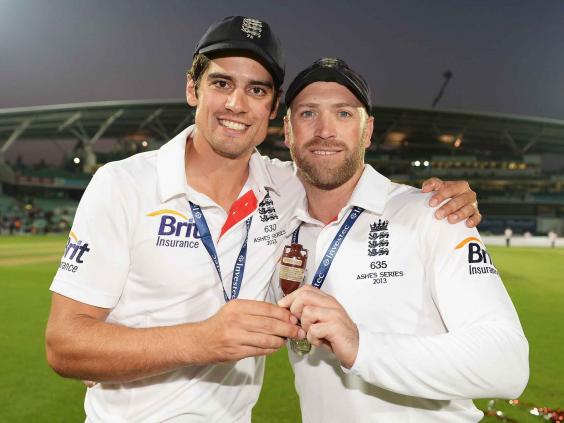 It did not take him long to atone thereafter. He was a delight to deal with, always ready to talk about the game, invariably passionate about it. Prior became a huge influence in the team led by Andrew Strauss, who was his captain in 45 of his 79 Tests. It remains a mystery why Prior should have underachieved so as a one-day player, making only three fifties in 68 appearances. They enjoyed some superb victories, not least during the unforgettable 2010-11 Ashes when it felt like England were kings of the world.
Strauss, now the England director of cricket, said yesterday: "During a period where the Test team won three Ashes series and achieved the world No 1 ranking, Matt's contribution, both on and off the field, was immense. It is a huge shame that his career has come to an end in this way, although his athletic wicketkeeping and counter-attacking batting will live long in the memories of both his team-mates and England supporters."
Too true they will, and Prior's own assessment that he had not achieved all the goals he set out does not remotely curtail the scope of his career. He was one of England's greatest.
Reuse content