Two distinct events seem to embody MS Dhoni as a Test cricketer, a role from which he walked away on Tuesday.
If they were essentially inconsequential, they showed that here was someone who was first and foremost his own man, knew what he was about and frankly did not give a tuppeny toss what the rest of the world thought.
That both happened at Lord's, the traditional resting place of all the game's verities, merely emphasised the point. In the first Test of 2011, India, through poor selection and injury, found themselves a bowler light. Immediately after lunch on the second day, with the second new ball three overs away, Dhoni handed the wicketkeeping gloves to Rahul Dravid and brought himself on to bowl his irregular medium pace, which comprised cannily gentle swingers.
The place erupted in his second over when he had an appeal upheld for a catch behind against Kevin Pietersen. It was overturned after Pietersen reviewed the verdict with replays showing that his bat had brushed his pad and not the ball.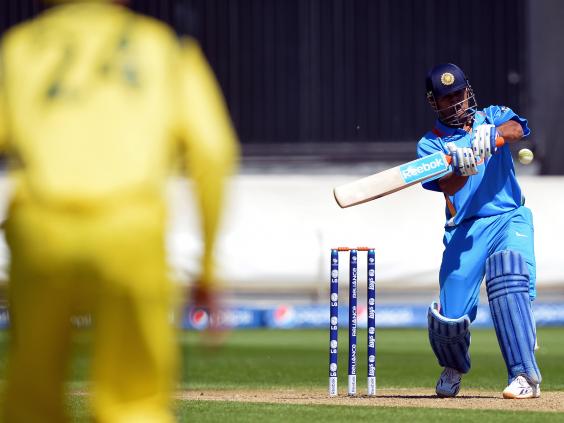 After that series, India refused to have any truck with the Decision Review System. That, who knows, might have been the catalyst. Dhoni bowled five overs in that spell, eight in the innings, 16 in his Test career and he never did take a wicket.
In the Test at Lord's this year, the second of the series, Dhoni stayed behind the stumps but was still raising eyebrows. While Ravindra Jadeja, the left-arm spinner, was bowling to England's left-handed batsmen, he stood five yards back. Never, it was said, had the like of it been seen since Under-11s cricket.
It looked bizarre, a professional wicketkeeper declining to stand up to slow bowling. Not only did it remove the stumping from the list of possible dismissals but it also offered the batsman licence to leave his crease. Dhoni later gave as his reasoning the need to snaffle leg-side catches, couched in some verbiage about the modern game demanding different scenarios. But it chilled the hearts of the purists.
Not that Mahendra Singh Dhoni cared a jot about the feelings of the purists in particular, or opinion in general for that matter. In its way, he demonstrated precisely how far Indian cricket had come, who was the boss now. His rise to the top of the world game, to the captaincy of the most powerful and important cricket nation on the planet, had been spectacular.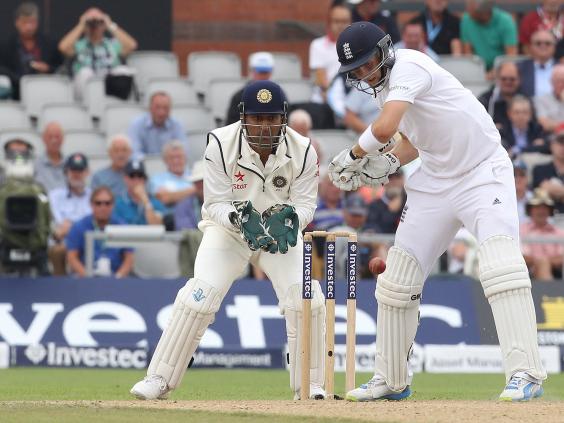 He was a country kid from the north-east town of Ranchi, an outback kind of place which simply did not spawn international cricketers. When India reached the World Cup final of 2003, Dhoni was 21 and working as a railways ticket clerk near home. A little more than a year later he was in the country's one-day team, bursting to prominence in his fifth match when he scored 148 from 123 balls against Pakistan and cementing that later in the year with a blistering 183 from 145 balls against Sri Lanka which made utter nonsense of a seemingly imposing target of 299.
Ten years after that he was 22nd on the Forbes list of the world's top-earning sportsmen, the only Indian, the only cricketer – with an income in 2013 of £18.3m. Remarkably he was still captain of India in all three formats of the game and in his quiet moments, of which there were almost none, he would still profess how much he still loved the joy of simply playing.
But he could affect indifference and an hauteur which were at odds with the unfettered innocence and freedom about his play in the early days. He was and remained a rudimentary but effective wicketkeeper – it made him look like a boy from the sticks keeping company with the city slickers – but his spectacular, calm hitting added a dimension the like of which had never been seen in Indian cricket.
Dhoni's leadership potential was first noticed by India's coach in the early years of the last decade, Greg Chappell. In the formative days of his captaincy, Dhoni was both candid and affable. He had long, rock star's hair and made it his mission to sound enthusiastic. Entrusted initially with taking charge of India's limited-overs teams, he was a dream to deal with.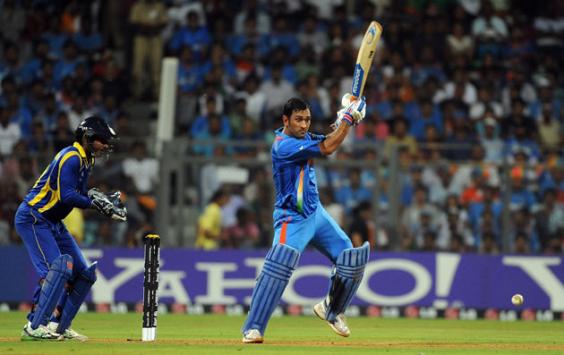 When India won the inaugural World Twenty20, it changed the country's hitherto indifferent attitude towards the format – and his life – forever. A few months later he was also captain of the Test team, his authority unquestioned, his supremacy of it easy – and this in a team which at the time contained Sachin Tendulkar, Rahul Dravid, Sourav Ganguly and VVS Laxman.
Over the years, Dhoni became less obviously engaging. Given the scrutiny that the job entails in India and the constant dissection of his actions, this was hardly surprising. But he also tended to talk in riddles, confident that his position was unassailable.
If he wanted to have a bowl he jolly well would have a bowl, if he wanted to stand back to a spinner he would do that too. Perhaps his decision to retire from Test cricket should have been taken before yesterday, though it is significant that it is Test cricket from which he has decided to withdraw first. He will continue in one-dayers, T20s and the Indian Premier League.
India won only six of the 30 away Tests under his stewardship, only one in the last 20 and managed only to draw the third Test against Australia in Melbourne yesterday, thus losing the four-Test series. At home, India became almost impregnable, which makes England's win there two years ago all the more impressive.
Dhoni was an unorthodox, sometimes brilliant performer; more conservative as a captain, certainly in Tests, than his approach as a player  might have indicated. As captain, wicketkeeper and late middle-order batsman who had to play in different ways he was extraordinary.
He is fifth on the all-time list of keepers in terms of dismissals and his 224 against Australia in the first Test at Chennai in February 2013 dictated the terms of the match and the series, which India won 4-0. It illustrated perfectly his ability to take a game by its scruff.
Dhoni has been a great India cricketer at a time of stark upheaval in cricket, a player for a new millennium.
--
DHONI'S RECORDS
Most successful India skipper 60 matches, 27 wins, 18 losses, 15 draws. Win percentage: 45.
Most runs as India captain 3,454 runs, 5 centuries at 40.63.
Highest individual score by an India captain and India wicketkeeper 224 off 265 balls against Australia in 2013.
Highest individual score by an India wicket-keeper 224 (see above).
Most dismissals and catches by an India wicket-keeper 294 dismissals – 256 catches and 38 stumpings.
Most dismissals in a match by an India wicketkeeper Nine dismissals – eight catches and one stumping against Australia in 2014.
Test record 90 Test matches, 4,876 runs, 6 centuries, 33 fifties and 294 dismissals.
Since winning six Tests in a row at home to Australia and the West Indies, the last 10 — away in South Africa, New Zealand, England and Australia — have produced only one win and six defeats.
Reuse content