The atmosphere and genuine heartfelt goodwill towards Alastair Cook's England team on Monday at Lord's would have been almost unthinkable a few days before.
The substance and, perhaps more importantly, the style of the performance in the first Test of the summer said much about the character of the team and its leader. They look a team prepared to prove doubters wrong – in fact, a happy team who enjoy playing together.
When a team faces adversity it can stand tall together and collectively fight, or splinter into various discontented factions. This team exhibited the former quality in spades. Cook has endured many difficult times in recent months but surely even his harshest critic would allow him his moment. That was when the final catch was taken and a smile was etched on his face that exuded delight and relief, underpinned by that dogged determination that was so evident while he was batting. Not a natural stroke player, not a natural captain. But a batsman of the highest quality and a leader his team utterly respect and want to follow.
England supporters are now shouting for more of the same, please, from a team who know that after a few days of rest they will next be judged on consistency.
After a barnstorming victory, it can be a good time for honesty and reflection. The players will know that you don't often win a Test having been 30 for 4, the sort of scoreline they have faced more often than not in the last four matches. To their credit they have made a change, with Adam Lyth now opening the batting. He deserves an extended run in the team, not only for this series but for the Ashes too. He will naturally enjoy returning to the familiar surroundings of Headingley for the second Test, where I'm sure he will enjoy much local support.
The criticism of Gary Ballance has surprised me. Like all top-class players, there are elements of his game and technique that need updating. No one will be more aware of that than Ballance himself. But he is a fine player, with embryonic Test statistics that would be the envy of the game's finest talents. It is easy to have short memories in sport.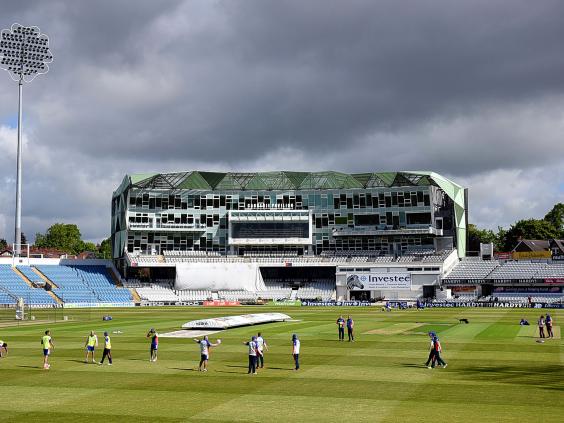 If everyone is fit, I doubt England will make changes. Mark Wood proved a good selection, adding bite and penetration to the bowling attack. The third seamer needs to be a genuine wicket-taker and his pace and aggression unsettled some fine batsmen at Lords. Let's hope he can stay fit and have a long and successful career.
Traditionally, the Headingley pitch at the end of May should suit both bowling attacks. England's bowlers will be full of confidence having dismissed New Zealand twice at Lord's. England's fourth seamer and man of the match, Ben Stokes, obviously had a dream game.
At 30 for 4, his audacious and courageous stroke play confirmed him as not only a player of incredible talent but one who demands your attention when he has bat in hand – and ball. Subsequent comparisons with Sir Ian Botham are both inevitable and unfair at this stage.
Expectations have to be kept realistic. It is exciting to think he is probably years away from being the finished article. If he keeps his feet firmly on the ground he and the cricket-loving public should have so much fun over the next few years.
It appears this will be the last England Test before new coach Trevor Bayliss takes over. Bayliss is a worldly-wise coach, having led many different teams in different countries in a variety of conditions. He is also an up-to-date coach, having taken charge of a team in the IPL and worked with current international players.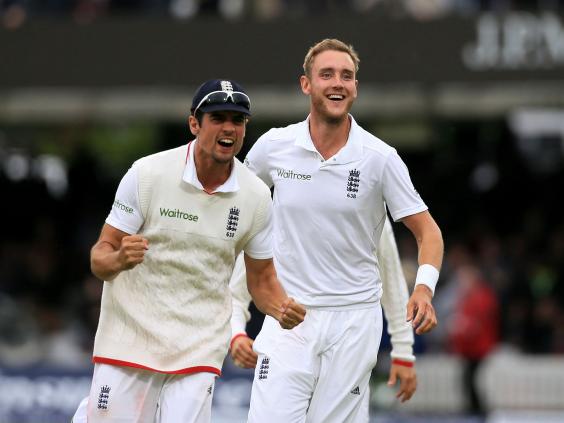 His tenure as Sri Lanka coach means he will be reunited with Paul Farbrace, his assistant then, now filling that role with England. Farbrace will presumably provide Bayliss with valuable knowledge of the county game and emerging players of note.
New Zealand will be hoping Bayliss takes over, for the Ashes, an England team that has lost its previous Test. Brendon McCullum, their captain, described the Lord's Test as a "fantastic game". But his side look like all good teams, happier when striving to knock back opponents. They looked vulnerable trying to bat out for a draw.
However, despite losing, individual players will have left Lord's feeling they had contributed and entered the series. Centurion Kane Williamson will be returning to Headingley, where he has achieved considerable success.
The first Test provided five days of high-quality, high-tempo, courageous and eye-catching cricket, setting up what should be an enthralling second Test. Roll on 11am on Friday.
Reuse content