Six runs required off the last ball of the match to be bowled by Mitchell Starc. Shahid Afridi, playing possibly his last one-day international for Pakistan, on strike...
Regardless of the outcome, what a game that would be.
The truth is, though, that Pakistan will have to improve dramatically on their performances so far in the World Cup to make the contest this close. The news of Mohammed Irfan's injury and subsequent withdrawal from the tournament is a cruel blow. The giant seamer gave this bowling attack a cutting edge in the absence of Mohammed Hafeez, Saeed Ajmal and Junaid Khan through injury and unavailability.
If there is any side that can beat Australia on their home patch while seemingly hit by injuries it is, of course, Pakistan, who down the years have fielded teams full of mercurial talent able to thrill and infuriate in roughly equal measure.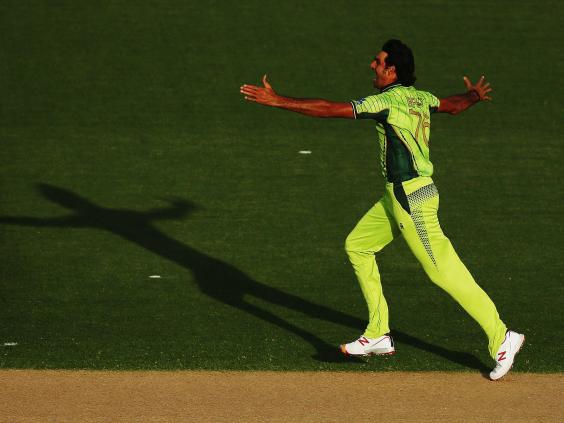 Maybe it's just born out of hope, but surely Afridi is due one more career-defining moment with bat or ball. Yes, he has been inconsistent but he is also a player you stop what you are doing to watch. If he does retire after this tournament, as is increasingly expected, the game will have lost one of its great entertainers.
Before this World Cup, Pakistan had not played in Australia for five years. That is extraordinary in this age of crowded fixture lists. To be honest, it showed in their warm-up games. Their naivety about the conditions was horribly exposed in the one I saw at Sydney against England.
The team have become more comfortable with their environment now, and tomorrow morning's game will be their third at the beautiful Adelaide Oval. I can't stipulate definitively that this is an advantage against the host nation but it will offer some comfort to know what to expect.
Relatively new names have also performed well, Sohaib Maqsood and Sarfraz Ahmed among them, and surely it is time for Umar Akmal to transfer his awesome talent into consistent match-winning performances. They are a team impossible to write off.
With the left-arm paceman Wahab Riaz bowling as fast as anyone in the competition, and Ahmed Shezhed scoring runs at the top of the order, they have a chance if they are very near their best with bat and ball. Too often their fielding can be shoddy and let the team down. There is no room for mistakes against Australia.
The home side look well balanced and stocked with not only high-class players but experienced and match-hardened individuals. They have possibly stumbled on their best side. After leaving out Shane Watson initially, they looked a bowling option light and he was quickly restored. His return and experience will be crucial in these latter stages of the tournament.
Australia have swapped and changed their side regularly depending on form and conditions at various grounds. Xavier Doherty has probably played his last game and I expect Glenn Maxwell to provide the only spin option in an otherwise pace-dominated attack. Pat Cummins, if fit, will probably keep his place ahead of Josh Hazlewood.
Maxwell's emergence from gifted ball striker with a huge reputation and a large wallet, owing to his success in the IPL, to world-class one-day player has been timed to perfection. It was at the back-end of the TriSeries just before the World Cup when it looked as though Maxwell had matured and began to realise his wonderful potential.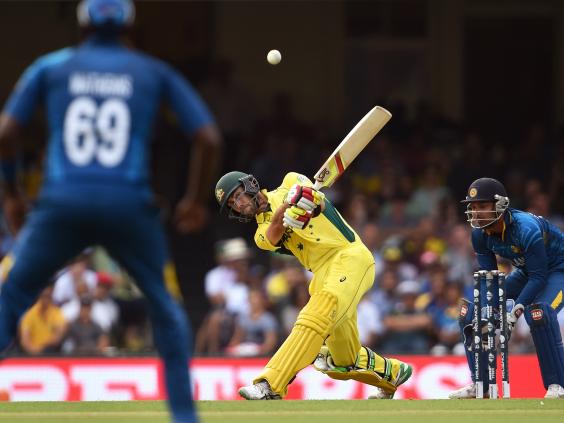 After he had received a lot of stick from the usually loyal Australian public for underperforming too often, it looked from afar that, after a period of introspection and the realisation that batting isn't about hitting every ball for four, he now gives himself a chance at the start of each innings. The results have been great to watch.
Starc is another who has found form at the perfect time. His consistency of pace, swing and yorkers at the end of an innings have made him the team's most influential player. If the ball swings, as it has done, at 150km per hour (94mph), it tests skill, technique and courage. Many batsmen have so far been found wanting.
That just leaves the captain. Michael Clarke's position as leader of this team is a subject of constant speculation in Australia. After all, there are two or three others who could lead the team. It is unclear whether this leadership debate creates uncertainty and upheaval within the team.
Two things are necessary if it is not to become a major problem: runs for Clarke and wins for Australia. I wouldn't expect Clarke to continue in one-day cricket after this tournament but it might be worth keeping an eye on the situation with a view to the Ashes in the summer.
In summary then: Afridi on strike with six to win off the last ball.  What a spectacle. I'd back Afridi.
Reuse content