After being hoist by their own petard, England were duly castigated on Sunday. "Abysmal really," said Eoin Morgan, who was captain in the second one-day international after Alastair Cook withdrew with a minor groin strain. "It's as badly as we can bat anyway. It was one of the worst performances I've been a part of, in an England shirt. I can't explain why we played that badly."
In conditions which are routine for England cricketers and alien to most Sri Lankans, the home side were bowled out for 99 and lost by 157 runs. It was as appalling as Morgan made it sound.
He said: "It's a pitch we would have turned up at and said, 'Yes, perfect, we'd love to play' — especially against a side like Sri Lanka. But we've been outplayed. I cannot explain it. We lost wickets continuously throughout the whole innings and underperformed massively."
Morgan was the only one of England's top nine batsmen to score more than 12 and his 40 contained two clubbed sixes towards the end when the game was long since up and they were merely trying to avoid being all out in double figures.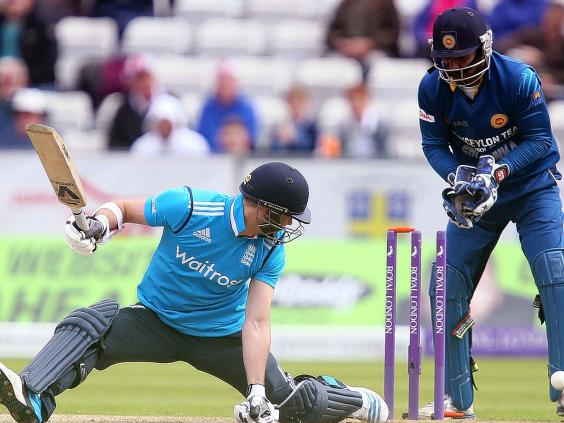 He refuted the suggestion that it was a far-reaching reversal at the start of a fresh era for the team under new management. "I don't think it's going to be a huge setback," he said. "I think it'd be a bigger one if we fell 40 runs short, had substance throughout the whole innings, looked like we were going to win. I'm not going to dwell on it a hell of a lot but certainly as a batting unit, there are a few guys who need to up their game a little bit."
For Sri Lanka, it was the perfect response after their defeat in the first match of the series at The Oval. They will now know they can match England at their own game.
Reuse content