England will take on Bangladesh in the expectation of winning the three-match ODI series comfortably. Such has been their improvement in one-day cricket in the last 18 months that most fans will presume a clean-sweep ought to be on the cards.
It would perhaps be a mistake to assume that England will have things entirely their own way, however. Bangladesh haven't had many visits from the world's top teams recently, but they have tended to dispatch the sides which are prepared to tour, such as Zimbabwe and Afghanistan. The country's cricketers will be fired up by the chance to take on one of the better ranked teams. And Bangladesh are hardly untalented: in Tamim Iqbal and Shakib Al-Hasan they have proven match-winners; and captain Mashrafe Mortaza has 15 years of international experience to call on. They are not pushovers.
Moreover, England have been forced into major changes by the decision of Eoin Morgan and Alex Hales not to tour because of security concerns, and by the selectors' decision to rest Joe Root. All have been key players in the English resurgence since the 2015 World Cup disaster, and without them England's batting order has had to be significantly rejigged. The upshot is that James Vince is expected to open with Jason Roy, with Ben Duckett coming in at No 3. Jonny Bairstow will play purely as a batsman.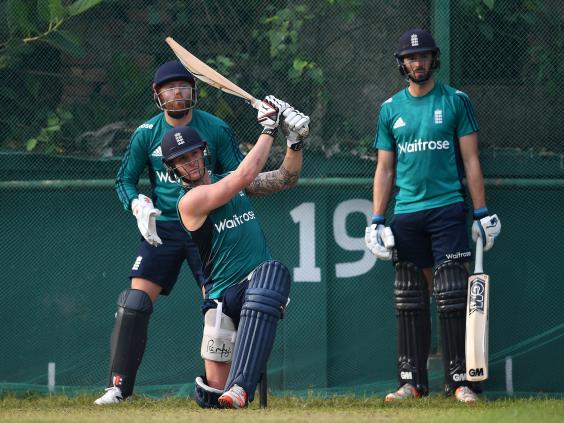 Perhaps the man under most pressure is stand-in captain Jos Buttler, who will keep wicket and also be expected to perform with the bat. He got off to a good start with an unbeaten 80 in this week's warm-up match, which England won by four wickets, but leading his team in a full international series will be a step up again.
Indeed, Buttler has had a curious time of things in the last 12 months, having made the last of his 15 Test appearances in October 2015. Since then, not only has he been unable to force his way back into the Test side as a result of Bairstow's excellence, he barely featured for Lancashire either. He made only one Championship appearance this summer, spending time playing in the Indian Premier League instead, and seems in danger of being consigned to the category of 'one-day specialist'. That's not to say he couldn't make a perfectly good career by plying his trade in short-form competitions around the world, and for England, but would that amount to a waste of his considerable talent?
Buttler evidently wants to get back into the Test side, having asked Ricky Ponting for advice on how to achieve his aim when he played for Mumbai in the IPL. Leading England to a convincing ODI series win against Bangladesh – and scoring a stack of runs along the way – would surely be a good way to begin.
Expansion of Test ground roster was a fool's errand
If anything more were needed to highlight the structural differences between football and cricket in this country, Durham's financial bail-out by the ECB this week spoke volumes. It would be hard to imagine a top-flight football team struggling so badly that it needed a cash injection from the game's overlords. In cricket, the ECB holds all the cards – despite occasionally appearing to lack a heart.
The quid pro quo for a rescue package was draconian – relegation to Division Two and the prospect of beginning next season with minus points in all competitions. And while Durham's inability to have dealt with a debt mountain ought not to be overlooked, nor should the fact that the ECB effectively encouraged clubs to invest in infrastructure by holding out the possibility of them hosting international matches. The truth is, the expansion of England's roster of international venues has been a fool's errand – and Durham are now paying the price, literally.
For the players and spectators, the outcome is a disaster, although there has been plenty of talk of the club developing a siege mentality, which is likely to serve them well on the playing field next year. Forty-eight points is a lot to make up, but if you were hoping to do it, you'd probably want to be led by Paul Collingwood. And as Steve Harmison has pointed out, at least the club has survived. Relegation and point deductions are bad enough, but insolvency would be worse, both for fans of Durham and for cricket in the north-east of England as a whole.
South Africa feast on Australia's B team
South Africa chased down Australia's mammoth 371 to take an unassailable 3-0 lead in the current ODI series between the countries. Australia's bowling attack simply couldn't contain David Miller's explosive power. Admittedly, Australia were not at full-strength: the bowling was opened by Chris Tremain and Dan Worral, neither of whom are exactly household names.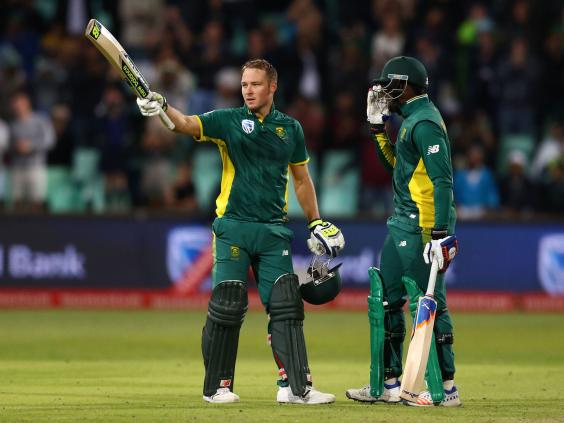 Still, South Africa might reasonably point to their own missing man, AB de Villiers. To lose the world's best one-day player and team captain to injury might have been quite a blow. But so far it doesn't much look like it.  
Reuse content