Leicestershire's dismal performances over the last two years – the club have not won a Championship match since September 2012 – are enough to make some question the structure of county cricket in its entirety.
Some clubs inevitably have a better track record of success than others. But there is greater equality in domestic cricket than there is, for example, in football thanks primarily to the operation of a salary cap. For the most part success is cyclical and teams tend not to dominate for years on end.
The problems at Grace Road seem deeply ingrained and the current player exodus suggests things will get worse before they get better. Yet one club's travails should not be the prompt for a new Third Division or expulsion into the ranks of minor counties.
Leicestershire have structural issues to address and a return to winning ways may be some distance away. Eventually, however, the club have to believe that the circle of success and failure will turn again.
Surrey have silky skills but need some steel
This time last season Surrey were on their way back to the Second Division but the youthful promise of players such as Matt Dunn, Zafar Ansari and Dominic Sibley gave fans hope that better days lay ahead.
This summer has been a mixed bag. Against Derbyshire this week Ansari and Jason Roy both passed 1,000 first-class runs in a season for the first time. Yet Surrey were well-beaten by tough opponents, led impressively by Wayne Madsen.
Surrey's chairman, Richard Thompson, seems to take an admirably long view, trusting largely that the squad will develop. The raw talent is certainly there. What they need is some of the steel you find in Derby.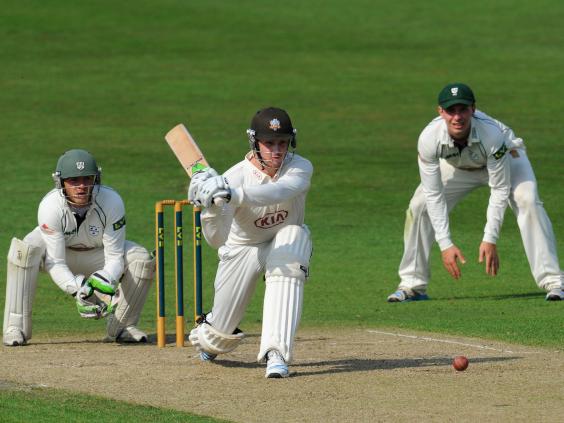 How fast bowlers find the tiger in their tank
With late summer sun blazing, The Oval this week was a glorious place to be (for neutrals and Derbyshire natives anyway).
You find a solitude watching county cricket that cannot be replicated elsewhere. I did not speak to a soul between buying my entrance ticket at 10.15am and ordering a coffee on the journey home six hours later. I had three rows of seats to myself yet felt embraced by the inane chatter and bursts of applause that flit around every county ground when the weather is good.
Derbyshire have some talented young players of their own. Ben Cotton, a 21-year-old giant, pounded in from the Pavilion End, initially bowling well but without generating the pace I had expected to see from someone of his height.
Then Rory Burns edged one and immediately Cotton found real zip, beating Vikram Solanki all ends up before forcing him to nick to the keeper. The switch from looking consistent but playable to fast and dangerous was reminiscent of Stuart Broad; or perhaps of a cat which, in the midst of chasing its own tail, spots a real, live mouse and suddenly imagines itself a tiger.
Reuse content