The death of Richie Benaud has reverberated around the world after news broke on Friday morning of the former Australia cricket captain's death at the age of 84.
Benaud led his country for six years between 1958 and 1964, but it was after his retirement that he grew into the journalist and broadcaster cricket fans the world over grew to love.
In an email to an Australian journalist named Christine Sams back in 2012, Benaud revealed his guidelines, or golden rules, on how to call live sport.
Sams had enquired as to what Benaud's fondest memories of working for Channel 9 were, but his reply offered a chance for young and old to see into the ways of 'The voice of cricket'.
Below are Benaud's 8 rules of commentary.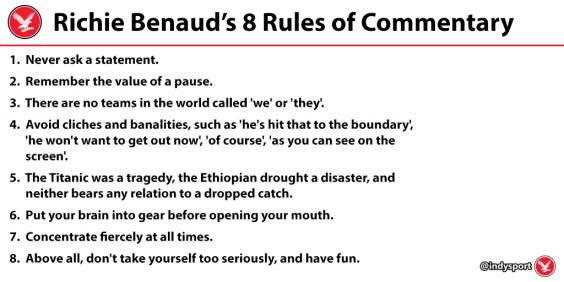 (Graphic provided by Mark Critchley)
Benaud's love for the game shone through in the way he called matches, and it's for this reason that the Australian was given such a heart-warming farewell when he commentated on his final game on English soil during the thrilling 2005 Ashes Series.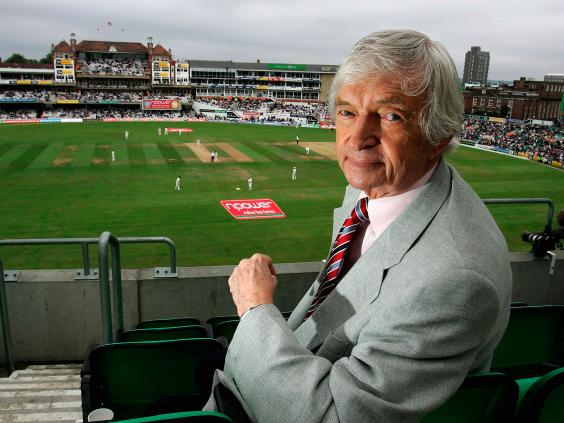 Both sides, along with the predominantly English crowd, rose to their feet in respect to Benaud, and the outpouring of love and tributes since his death was announced demonstrates how sorely he will be missed.
Reuse content