Saeed Ajmal's ban for throwing on Tuesday demonstrated cricket's renewed zeal to hunt down chuckers.
He is by some distance the most illustrious bowler to be ensnared in the net spread worldwide by the International Cricket Council this year and it shows no one is immune from scrutiny.
Disbelief greeted the announcement that Ajmal, the world's top-ranked one-day bowler on whose off-spin Pakistan have come to depend in all formats, was suspended immediately after laboratory testing in Brisbane found that all his deliveries were illegal. The Pakistan Cricket Board immediately announced its intention to appeal against the verdict.
Ajmal can apply to be re-tested at any time after working on his action but if the PCB proceed with the appeal and it fails he could be banned for a year without recourse to further appeal.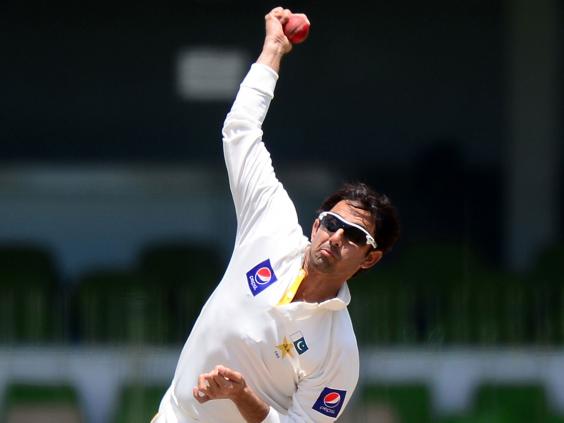 Ajmal was cleared five years ago when suspicions about his action were first aired. But he was reported again after a Test match last month and this time the findings went the other way with his action deemed illegal. Referring to the amount of crookedness in his bowling arm, the ICC said: "The analysis found that all his deliveries exceeded the 15 degrees level of tolerance permitted under regulations."
He is the third bowler this year to be banned after Sachithra Senanayake of Sri Lanka and Kane Williamson of New Zealand. The ICC has virtually instructed umpires to be more vigilant after expressing concern about the number of suspect actions.
As Pakistan's leading wicket-taker in all formats (and the leading wicket-taker in the Championship, with Worcestershire, despite having left two months ago), Ajmal will be a huge loss. But the ICC seems determined to show that it can be effective on at least one front.
Reuse content