Fast bowler Sean Abbott has been included in New South Wales' 12-man squad for their Sheffield Shield match starting on Tuesday.
The four-day game against Queensland takes place at the Sydney Cricket Ground - the same venue where Abbott's ill-fated bouncer struck Phillip Hughes on the neck on November 25. Hughes died in hospital two days later.
Cricket NSW said the final XI for the game would not be confirmed until Tuesday morning.
It also said players had been given the option of withdrawing from the fixture should they feel they are not ready to play.
In pictures: Phillip Hughes funeral
Amid the outpouring of grief for Hughes in the wake of the 25-year-old's death, there was also widespread concern for Abbott's well-being.
It had been suggested the 22-year-old might be too traumatised ever to return to the sport, but, according to reports in Australia, he has told his NSW team-mates he is ready to resume his playing career.
His club have reportedly been heartened by his demeanour in recent days as the world of cricket has rallied around him - notably at Hughes' funeral in Macksville on Wednesday.
Commenting earlier on Sunday on reports Abbott was set to return to competitive cricket, former England captain Michael Vaughan said on Twitter: "Brilliant News...The whole #cricketfamily are right behind you Sean..."
Moises Henriques will captain NSW, and he revealed the team had been doing their best to look after Abbott.
He said Abbott was "coping pretty well" and added, in quotes reported on the Cricket Australia website: "I guess, from our point of view as fellow players, we're trying to expel his name from the tragedy a little bit, because in my opinion I don't think he's any more at fault than any other fast bowler who's ever bowled a bouncer in his career."
A possible return for Abbott on Tuesday would coincide with an emotional first match since the death of Hughes for Australia, with their Test series against India getting under way.
CA announced a range of tributes planned for the team's opening Test in Adelaide to honour their former batsman.
The Australia players will wear black armbands and Hughes' Test cap number 408 will be printed on their shirts.
"It's really special, to make his family and Phil very proud," paceman Mitchell Johnson said, quoted on the CA website. "I'm certainly proud to be able to wear that number."
Prior to the start of play, the two teams will stand before a large '408' painted on the playing surface as they observe a video tribute to Hughes narrated by former Australia Test captain Richie Benaud.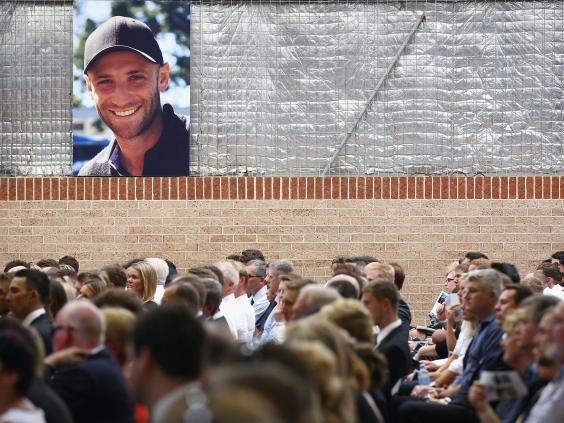 Following the tribute, which will be displayed on the Adelaide Oval's vision screens, the teams and spectators will be asked to stand for 63 seconds of applause in recognition of Hughes' final unbeaten score.
Australia captain Michael Clarke, who made a moving tribute to Hughes at the funeral, will play in Tuesday's match after recovering from a hamstring injury.
"It's a huge boost to have him back in and playing for us and with his captaincy," Johnson said.
"And it shows how strong he has been over the last couple of weeks with the tragedy we have had.
"He is a strong leader and has always been an aggressive leader. He just has something about him when he's out there as captain."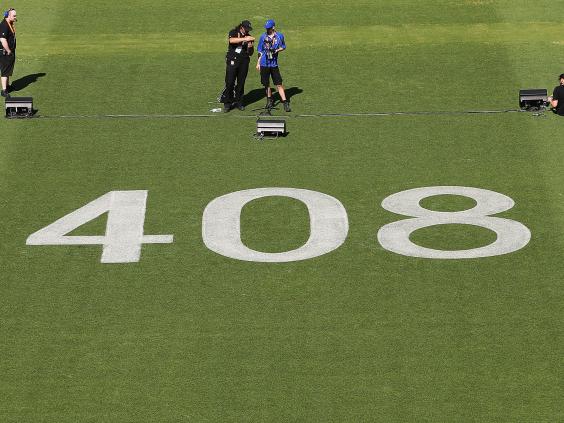 Paceman Josh Hazlewood will be 12th man, with Shaun Marsh overlooked, CA confirmed on Monday. In a touching gesture, Hughes was named Australia's '13th man'.
PA
Reuse content