It was 3 March 2009 when terrorists opened fire on the Sri Lanka team bus in Lahore. Mahela Jayawardene's side were on their way to the Gaddafi Stadium for the third day of the second Test, with Pakistan setting off in pursuit of the tourists' huge first-innings total of 606.
The match would never be completed and international cricket has not returned to Pakistan since because of fears for the safety of players and officials. Now, though, some 2,270 days later, Zimbabwe are to become the first full-member nation to set foot on Pakistan soil for a brief tour, comprising two Twenty20 and three one-day internationals, starting on Friday.
The tour will take place against a backdrop of warnings from the international players' union (Fica), the International Cricket Council and even Zimbabwe's own Sports and Recreation Commission, that Pakistan is still fundamentally unsafe.
There is plenty of evidence to back that up, with an attack on the Ismaili community in Karachi last week leaving 46 people dead. That appeared to signal the end of the tour, with Cricket Zimbabwe contacting the Pakistan Cricket Board to cancel the trip – a decision that was apparently reversed 20 minutes later. The ICC has also refused to send umpires to the country to officiate in any of the five matches.
With Zimbabwe now preparing to travel, though, and the players having apparently signed indemnity forms in order to circumvent official resistance in Harare to the tour, the Pakistan public can finally look forward to following their heroes in the flesh after six years of them performing in their temporary home of the United Arab Emirates.
The enforced six-year hiatus has been a painful one, with the deteriorating security situation Pakistan leading to the cancellation of countless proposed tours.
Atrocities such as the Peshawar school massacre in December – which claimed the lives of 132 children and nine members of staff – were a reminder of just how fragile the security situation in the country is. An attack on Karachi airport which left 37 people dead last June, meanwhile, led to Ireland scrapping a proposed one-day tour to the country in September.
Former England Lions and Nottinghamshire all-rounder Bilal Shafayat has spent the past four winters playing first-class cricket in Pakistan and knows better than most the hurt the country's international exile has caused. 
Shafayat's most recent stay in Pakistan, for a successful season with Habib Bank, ended just a week before the Peshawar attack. With Zimbabwe taking the plunge, however, he is hopeful that a corner has been turned.
"It's a nation that values cricket so much and they've missed out as a country in the past six years," he says. "Cricket is still a huge part of people's lives and they've been waiting so long for the chance to see it return.
"I still have family out there and they wouldn't know of half the things that we see in the news channels here. They're just living their lives like they've always lived them, in a safe environment. No doubt there are certain areas that have problems, but that's the same everywhere. I'm sure the security measures that are required by the touring party are in place."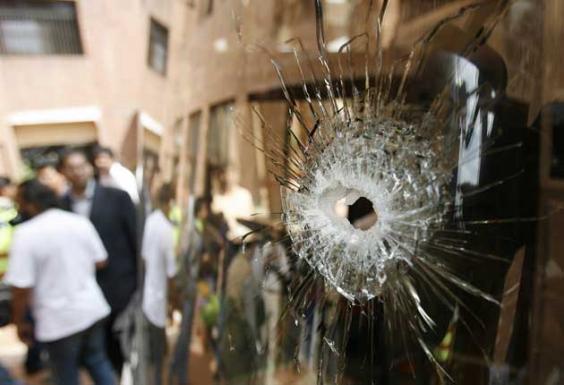 For years security fears concerning the suitability of Pakistan as a host for international sport were overridden by the belief that cricket's position in the very fabric of the country's society would ensure that it was not a target for extremists. Events in Lahore shattered that illusion.
England's acting coach for the New Zealand series, Paul Farbrace, was on the Sri Lanka coach as it came under attack, sustaining a shrapnel wound to his arm. Stuart Broad's father, Chris, was travelling with the match umpires behind the coach as the ICC match referee. The driver of the vehicle was killed in the gunfire. 
 "It [the Lahore attack] was a massive surprise to everyone in Pakistan," says Shafayat. "It was a terrible tragedy, the nation's worst nightmare. People have been condemning it wherever they have gone, there's still a huge amount of sorrow over the attack and Pakistan cricket has really paid a heavy price.
"When I go over you can see the impact on the ground because there are stadiums that just simply stopped being built when it became clear that international cricket wasn't going to take place in the country.
"People really lost hope and had almost given up on the prospect of international cricket ever returning there. It would be amazing to see those building projects starting again but it's a long road back. The Zimbabwe tour is really just a small step forward but for young kids to have that hope that some of the world's top players are one day going to return to Pakistan, that's fantastic."
Domestic cricket has continued during the national team's exile from home soil and Shafayat has grown used to the no-frills nature of life as a cricketer in Pakistan's first-class competition. "For me, it always feels a lot easier coming back to English cricket because there are certain luxuries that we get that they're not blessed with," he says. "At Notts we would be in a five-star [hotel] with a pool. If I even mentioned that out there, they would laugh in my face and tell me that they had never seen a pool in their life.
"We wouldn't have nets before the game, it would just be a few throwdowns on the outfield, that's it. This winter, we also only had a one-day gap between the quarter-final, semi-final and final of the main domestic competition – we had 13 days' cricket in 15 days, so playing out there definitely isn't the easy option."
Zimbabwe's cricketers certainly haven't taken an easy decision either and, regardless of whether the tour is a success, which will ultimately be measured by the security measures put in place to protect them, the head of Fica does not expect other sides to follow their lead.
"Although we are sure that the PCB will do what they can regarding a security plan, our experts advise that the risk is unmanageable," said Tony Irish, Fica's executive chairman. "Even with the best of intentions, the security environment cannot be controlled or influenced to the extent that the risk becomes acceptable."
Hardly a ringing endorsement, but Pakistan's cricket-starved fans will not care one jot when Zimbabwe finally take the field.
Reuse content