At his most formidable, a state which has so far eluded him on this tour, Joe Root looks as though he could repel the bowling with a stick of Blackpool Rock. The image sprang to mind on Tuesday because it seems that Root might one day also be playing the old George Formby ditty of that name.
He has brought with him to Sri Lanka a ukulele, the instrument which helped to make Formby the biggest star in Britain in the 1930s. On the eve of today's fifth one-day international against Sri Lanka, which England must win to stay in the seven-game series, Root gave a small insight into what cricketers do to relax in the artificial environment that exists on tour.
There are long periods between practices, matches and travel days. Players are frequently confined to their hotel rooms, seeking ways to miss home slightly less. In Root's case he chose the ukulele.
"I wanted to learn the guitar but you can't really lug it around," he said. "If guys want to take golf clubs and stuff, it would be a bit selfish of me to try to take up space with a guitar and I can fit the ukulele in my suitcase.
"You can end up spending a lot of time indoors. If it gets dark, you can't really play too much golf, so it's a good way of relaxing, and staying off my feet."
Root happens to bear a passing resemblance to Formby, whose rendition of "My Little Stick of Blackpool Rock" was one of the bigger numbers in a huge repertoire, which also included "Leaning on a Lamppost" and "When I'm Cleaning Windows". Root has come across Formby but is trying to adapt Oasis songs at present. "It sounds horrendous,"  he said.
Should England reduce the deficit today in the first of two matches at the Pallekele Stadium near Kandy, Sri Lanka's second city, Root might be persuaded to strum a victory song such as "It's Turned Out Nice Again". To make such a performance possible, England will have to play in a much more seamless fashion than they have so far managed.
In losing three matches here, they twice batted poorly and in the other defeat bowled much too imprecisely. The match they won was also strewn with error but on that occasion Sri Lanka too were prone to lapses.
From the evidence accrued it seems that Sri Lanka are a team with viable prospects in the World Cup, which begins in February, while England will go to Australia on a wing and a prayer.  The tourists are at least nudging closer to knowing their  preferred XI, though this might have been thrust on them rather than being  carefully plotted.
By playing an industrious innings of 90 in the fourth ODI on Sunday, the highest by any of England's nine No 3 batsmen this year in 21 attempts, James Taylor has presumably guaranteed  himself a run in the side. Alastair Cook, whom he replaced only because Cook was suspended, will return, meaning in all likelihood that Alex Hales will be omitted.
Unless they are in a cruel frame of mind, the management ought also to drop Ben Stokes. It is understandable that they would want to see more of him and by now Stokes should be an integral part of any England side whatever the format. But his form here has been simply dreadful and no matter the reason it is serving no useful purpose for either player or team.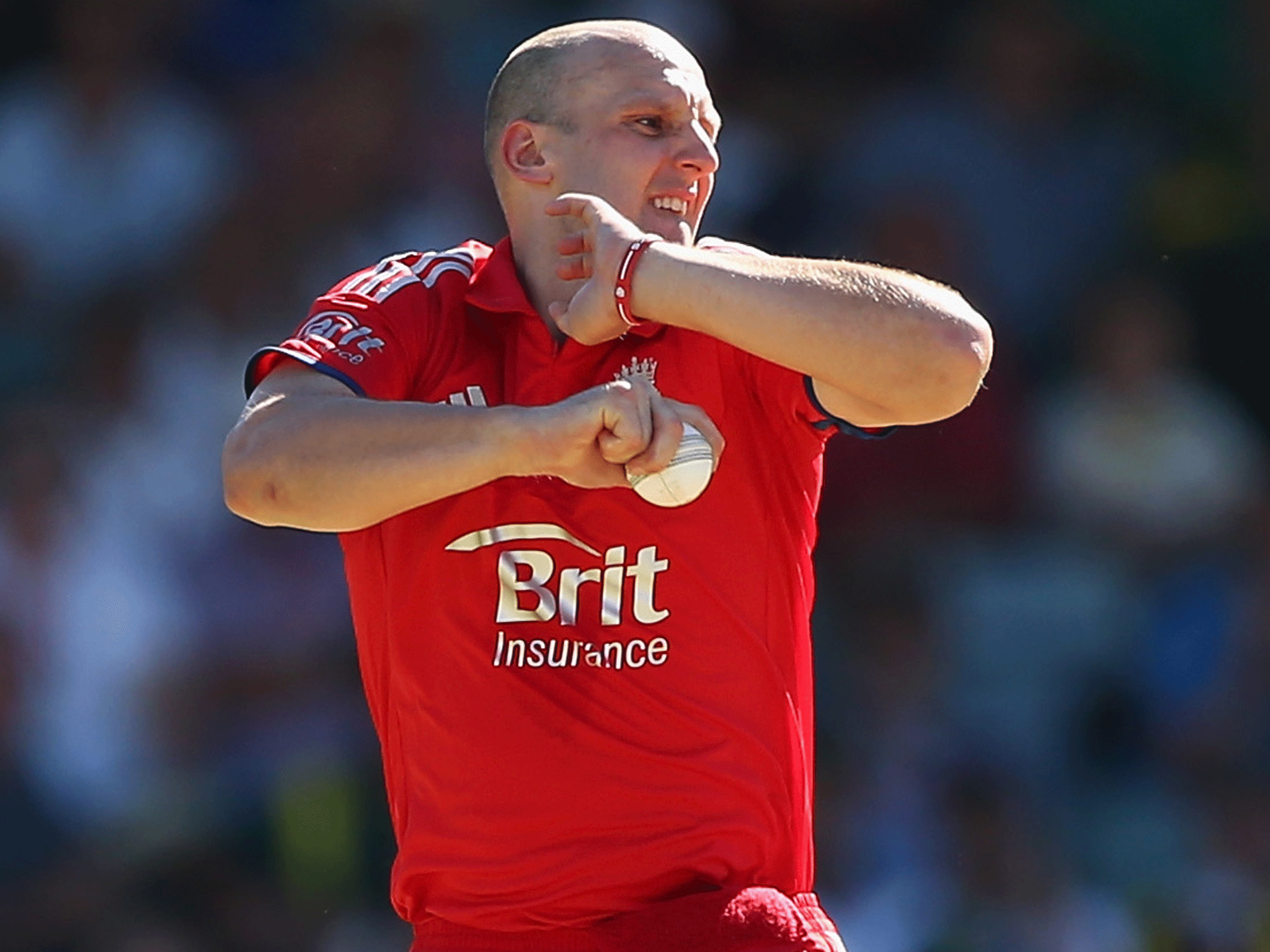 James Tredwell, left out twice for reasons only of expediency connected with looking at other players, should be recalled if England are serious about trying to win this series. The dilemma here has been understandable – the balance of planning for the World Cup while trying to create a positive mood by winning now – but Tredwell was England's best bowler in the two matches he has played.
Root still remains defiant. He said: "There's no reason why we can't still win the series. I think we've shown in every game at some point along the way that we are capable of doing that. The thing for us now is to make sure we put it into one complete performance."
But it is plain that Sri Lanka have been the more complete side on their own pitches. With the veteran icons Kumar Sangakkara and Mahela Jayawardene revelling in their last home series before retirement, they have looked capable of setting and chasing appropriate targets.
Their team could well be enhanced today by the recall of the off-spinner Sachithra Senanayake, whose action has been cleared by the International Cricket Council. Senanayake was reported for a suspect action on Sri Lanka's tour of England last summer and was subsequently banned. Tests at one of the ICC's specialist centres in Chennai have found his deliveries fall within the 15-degree limit of flexion permitted and Sri Lanka will be keen to have his services again.
Their coach, Marvan Attapatu, said: "It's important we get him back, and his services into the team."
--
PALLEKELE PREVIEW - fifth ODI details
Probable teams:
Sri Lanka A D Mathews (capt), T M Dilshan, M D K J Perera, K C Sangakkara (wk), D P M D Jayawardene, N L T C Perera, H D R L Thirimanne, B M A J Mendis, S M S M Senanayake,  K T G D Prasad, B A W Mendis.
England A N Cook (capt), M M Ali, J W A Taylor, J E Root, E J G Morgan, R S Bopara, J C Buttler (wk), C S Woakes, C J Jordan, J C Tredwell, S T Finn.
Umpires R Tucker (Aus) and R Palliyaguru.
Television Sky Sports 2, 8.30am-5.30pm GMT.
Weather Sunshine and showers. Maximum temp: 28C.
Pitch report It has rained hard and frequently in Kandy of late so little work has been done on the pitch. May be slightly quicker than in Colombo.
Reuse content