To the women, the spoils; to the men, who knows?
Thank goodness for the women. For them, the Ashes, thoroughly deserved.
For Stuart Broad, Joe Root and Tim Bresnan the thought of England's tour to Australia entering a fourth month must be enough to induce severe nausea. For the fans too, it is all too much to bear - unless you are one of those masochistic fools who wants a tour party like it's 1999.
Back in November, it was a struggle to find anyone - except Glenn McGrath of course - who was predicting an Aussie victory. Now it's a struggle to see how England are going to return to winning ways.
The Light Roller, in need of some R&R in a dark shed, has seen enough. So, despite the prospect of two more T20s to come after today's (which is going more or less to form as I write), this is it till England next set foot on a foreign field. Don't worry though, they will in the Windies for some limited-over bish, bash, bosh in a month. The Roller will return, re-oiled and de-rusted.  In the meantime, here are a couple of things we've learnt and a couple to look forward to.
The Lessons
1. To win matches, someone has got to score some runs. In this winter's Ashes debacle, not a single England player scored over 300 runs - despite them having to bat in both innings of every match.
The triumph of 2010/11 was as exceptional as this year's defeat but even so, consider this: in that glorious series, none of England's batsman batted more than seven times yet five of them scored over 300 in the series (some of them getting a great many more) while a sixth, Matt Prior, scored 252.
Australia's attack this time round was a changed beast. Nonetheless, the differential in England's batting performance can't be explained so easily. And without doubt it was the root of all their ills.
2. Retiring mid-tour just isn't helpful. Understandable, yes, from the individual's point of view. But from the team perspective, surely a negative.
Graeme Swann may not have felt up to the task. But even those of us who haven't played cricket for England know the disruption that can be caused by the departure, mid-project, of a key team-member. Throw in some hefty publicity and the fact that things had already been going belly-up and you have to wonder what Swann's retirement announcement achieved.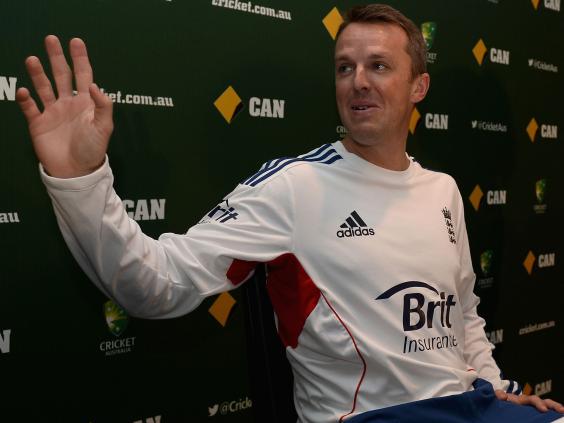 The Prospects
1. For all that the twenty-over version of the game is a load of old nonsense, as a tonic for this winter's test woes, a T20 world cup might be just the thing.
England probably won't win - but everyone thought that in 2010 so you never know. If Pietersen (assuming he plays) and Buttler fire, and if Broad gets a hatful of early wickets, it's not beyond the realms of possibility.
But for excitement look no further than hard-hitting, wicket-taking New Zealander Corey Anderson. He looks like the real deal.
2. If all else fails, just remember that it's only 62 days to go until the domestic first-class season begins.  Surrey v Cambridge students at Fenner's anyone?
England's dire winter has led some to conclude that county cricket is in need of a shake-up: just as it was when England were last this awful. It's tripe of course. If anything has had a negative impact on the domestic scene, it's the Team England mentality that has more or less disregarded the hand that is trying to feed it.
Yet the Championship remains a great and competitive tournament. Look no further than Paul Collingwood to understand its enduring appeal. His charge with Durham to last year's tite was wonderful to behold. He's probably the best captain in England.
Now that's a thought...
Reuse content