KP for V-C in an all or nothing move
The post-Ashes ODIs are not especially helpful. For a start, a longish one-day series after Tests just feels wrong: like having a bowl of soup after a main course of roast beef. But in England's twin-coach set-up, another consequence is that Alastair Cook and Andy Flower won't see each other again for weeks. Nor, presumably, will either of them see Kevin Pietersen.
Distance might not be a terrible thing but no team functions well when it is enslaved to uncertainty. And while Cook will rightly be looking to concentrate on the here and now, he must know that until there is clarity on the Pietersen issue, there will be any number of other players (and perhaps coaching staff) who aren't sure what the future holds.
England have few match-winners. KP has - like most - had a rotten year but there is little sense in discarding him at this point. If Cook can handle it, he should push for Pietersen to be made vice-captain for the summer.  It would be a symbolic move but also a practical one, leaving Pietersen without excuses if he failed to exert his influence and ability on team affairs.   It would be a case of Monte Carlo or bust.
England are out of their whites but still seem stuck in fifty shades of grey
As England stumbled to the next inevitable defeat of an interminable winter on Sunday, I had a tiny moment in which I wondered why we fans all bother.
It passed quickly of course - the obsession is too ingrained. But even though the white has changed to red, England currently seem to be playing in fifty shades of grey. Not in a good way. (Mind you, if it brings a bit of joy to their game, maybe some light S&M is worth a go. Or perhaps that explains the current fetish for ball-fumbling. Oh stop it!)
It is easy enough to overdo the yearning for a bit more fun from England. But the only real answer to the present difficulties is a victory or two - preferably against Australia, although thrashing the PM's XI today is a start. How victories are achieved is not immediately important. And just as for the players, so the fans will be bucked up enormously by some good news. At the moment, the crumbs of a Gary Ballance half-century are only of moderate comfort. It's enough to turn even the most hardened fan to idiotic erotica.
Unlike the men, England's women won the key moments
Thank goodness the women are making a better fist of things.
Their victory in the one-off test at Perth was a thoroughly impressive result against good opposition who were bent on avenging last summer's defeat.  In Ellyse Perry, Australia have a player who could give Ben Stokes a run for his money in the race to take Jacques Kallis's abdicated crown as the world's best all-rounder. She was almost England's undoing, hauling her side back from the brink with a classy 71 followed by early wickets as the tourists tried to build a lead.
But England's women are made of stern stuff and the sight of captain Charlotte Edwards coming in at number 7, having been previously off the field with an injury, must have been a reassuring one. From 73-5, England recovered to 190 all out, which was too many for the Aussies.
The men won hardly any of the key moments in their recent disaster. They need look no further than the women for inspiration.
Are Chris Jordan and Rihanna just the tip of a pop-cricket iceberg?
The revelation that Chris Jordan went to primary school with Rihanna is quite a corker.  It means he is already the coolest member of the England set-up, although he will go off the scale if she ever turns up to a game: perhaps the first day of a championship match at Arundel? 
It raises the question of whether other England cricketers have past connections with pop superstars.  Did Jimmy Anderson ever travel on the same Burnley-Blackburn bus as a young Diana Vickers?  Was Joe Root just that bit too youthful to join the Arctic Monkeys? 
There are plenty of potentially interesting pop-cricket pairings.  Who wouldn't want to see Ian Bell jamming with One Direction or Graham Gooch dueting with Kate Bush.  And an Alastair Cook/Dolly Parton rendition of 9 to 5 would be a wonder to behold.  It would certainly make a nice change from 20-odd for 4.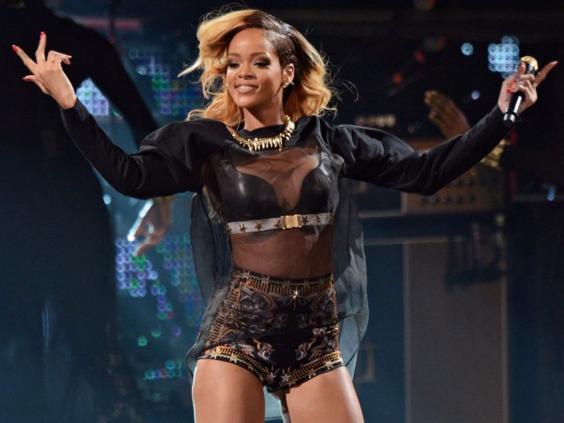 Reuse content