From the moment he reaches these shores – until the moment England win the Ashes – Trevor Bayliss will be asked about being Australian. England have had estimable coaches from other countries before – Zimbabwe as a rule – in Duncan Fletcher and Andy Flower, both of whom created a winning ethos and in the latter's case made them the world's best side.
But there is something different about a chap from New South Wales, eminently well qualified as man manager and coach though he is, trying to help the Old Dart reclaim the Ashes. Bayliss had a kind of answer in his amiable chat with the England and Wales Cricket Board's website.
He said: "I have coached against Australia before with Sri Lanka, and we had some success against them, winning a one-series in Australia, and beating them in the World Twenty20 in 2009.
"The way I explained it then is that in Australia your toughest battles are against your brothers and best mates in the backyard. I do know quite a number of the Australia team very well from New South Wales.
"I expect them to come out and play some tough, hard cricket, and they wouldn't expect anything different from a team I'm coaching either. But at the end of all that there is respect between the two teams."
This is all true, all genuinely felt. Yet you do wonder that at the end of it all, when Bayliss returns to New South Wales to live as he will probably do, who he will then support in the Ashes?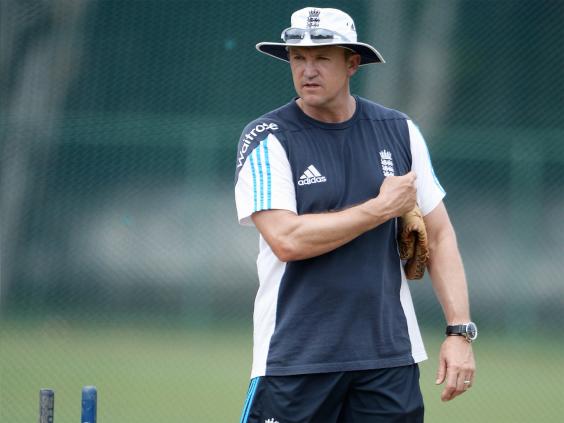 But that is the nature of professional sport and cricket, for all that it has been traditionally based on matches between countries, has to embrace that.
Bayliss might have taken some persuading to leave home and be on the road for at least 40 weeks a year but, having wrestled with it, he seemed positively delighted. "To be asked to go on the shortlist was good enough, to be successful and get it is an unbelievable feeling, a huge opportunity and one I'm looking forward to very much," Bayliss said. "The opportunity to work with such a talented bunch of cricketers is very exciting. The opportunity to go and work with an international team with the history of England – it's a bit hard to comprehend, to be honest.
"It definitely wasn't an easy decision, because I was very happy with New South Wales Cricket, having already left them once to spend four years with Sri Lanka, and I could have signed to stay for three more years with Kolkata Knight Riders in the IPL. Talking to Andrew Strauss, it got to a point where it was something I couldn't refuse."
Bayliss has been coach at New South Wales since he resigned from the Sri Lanka job after taking them to the 2011 World Cup final.
The game changer, rather than being the £300,000 or so a year plus bonuses, genuinely might have been the chance to coach internationally again. He seems taken by England and the manner in which they played against New Zealand (this was probably fortunate since had he seen them before, he might have run a mile).
"I've been watching this last Test against New Zealand at Lord's very closely, staying up late into the night to do some research, and it's been great to see," he said.
"They've obviously got some very good talent in the team, and some young talent for the future as well. To come back from 30 for 4 on the first day to win the match showed a lot of character.
"That's what good teams need, the character to come through the tough times and go on and win. I'd much rather come into working with a team that's on a high, and hopefully that can continue through the second Test against New Zealand and the one-day series."
Bayliss gave a hint of his coaching style in saying: "The first thing is it shouldn't be about the coach, it's about the players.
"I've had my time in the sun – maybe with a few clouds – and now it's the time for the young guys playing the game and entertaining the crowds. I'm very much in the background, I won't chase the publicity, and I want the players to have a reasonable say in how they want things to work."
Reuse content