What was the biggest talking point in the Big Bash Twenty20 cash between Melbourne Stars and Perth Scorchers? Kevin Pietersen being bowled for a golden duck? Melbourne's victory securing their place in the knockout stages? Or a seagull being 'killed' by a cricket ball only to come back to life?
You guessed it: seagull.
30,000 spectators gasped in shock when Adam Vogues of the Scorchers smashed a shot towards the boundary that looked to be going for a certain four, only to hit an unaware seagull that was on the Melbourne Cricket Ground Pitch.
Stars fielder Rob Quiney was quickly at the scene of the apparent homicide, with the seagull's situation looking bleak at best – so much so that Quiney gave the universal sign for the bird to bite the bullet.
Watch the video below…
Quiney took the seagull to the boundary where he was laid to rest, before the action soon resumed.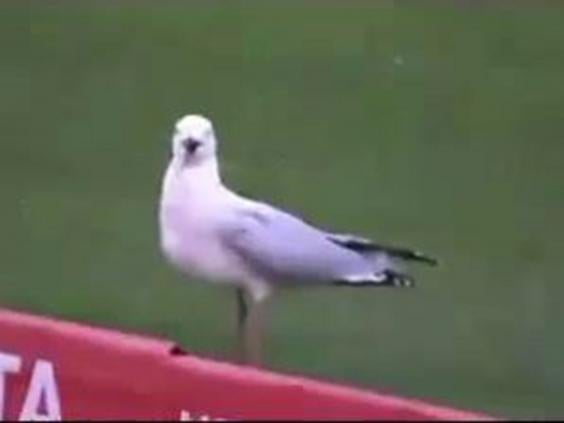 But just like the phoenix, the seagull completed a miraculous resurrection when it got back to its feet, prompting a standing ovation from the crowd and bemused smiles from the players out on the pitch.
"The bird was taken outside into Yarra Park at the change of innings and released into the park when it was clear that the bird's health was okay," MCG Media and Publicity Adviser Sarah Gordon told bigbash.com.au.
While the attention went towards the seagulls safety, everyone seemed to realise that it had in fact acted as a 11th man for the Stars given that it's nasty accident saved a certain two extra runs had the ball found the boundary.
Not finished with his work for the day, the seagull then decided to seek revenge on the ball, when he flew straight towards it only to be blocked off by another fielder. Such bravery.
Reuse content