Yorkshire may have six representatives in the tour party to the West Indies – they say that when Yorkshire are strong, England are strong – but it's two gatecrashers from Durham who have the potential to restore the reputation of the national side.
While Ben Stokes makes a welcome and, many would say, long overdue return to the senior side, Mark Wood (below) is the new face on a tour that has the potential to raise spirits that sunk to a desperate low at the World Cup in Australia and New Zealand this winter.
Ranked eighth in the ICC Test rankings, the days of the West Indies' global dominance are long gone.Since 2000 they have won just 27 out of 147 Tests, with their only series win of note coming against England in 2009. In the 1980s and '90s they won 72 from 156.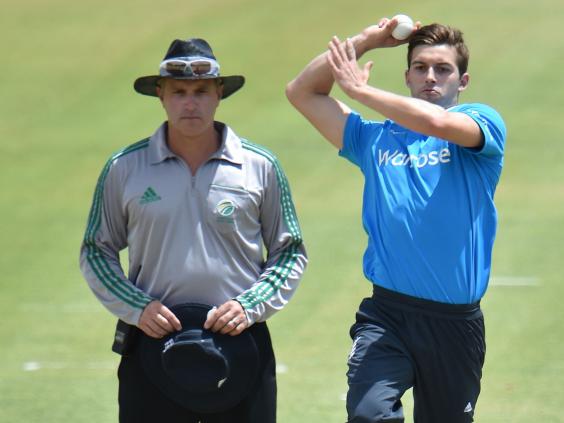 When Stokes was born in 1991, the notion of a tour to the West Indies offering any kind of light relief would have been laughable. Now he has the opportunity to ensure Alastair Cook's men not go into an Ashes summer on a high and also to re-establish himself as an all-rounder with the potential to be the most influential English cricketer since Andrew Flintoff.
That might appear an unlikely comparison given his struggles since the Ashes series of 2013-14 but Stokes has, in patches, already proved himself to be a player of rare ability.
His century in Perth in that 5-0 whitewash two years ago was the one high point of a series which redefined cricketing misery. He also took 15 wickets at a cost of 32 in the four Tests he played Down Under.
The pity for Stokes is that a winter which should have ended with him as a must-pick member of the England Test side for the next decade ended with him fracturing his hand after punching a locker in the dressing room in Barbados. That came just a year after he was sent home from an England Lions tour for "unprofessional conduct".
It's hard to imagine former chorister Cook doing anything similar and it hardly endeared him to the incoming coach Peter Moores.
He has played just two five-day matches since – and hasn't scored a Test match run in three innings since the final game of that series in Sydney. With England searching for a talisman, he has a shot at redemption.
"Some of it [his treatment] hasn't been cricket-based, there hasn't been a lot of trust or belief put in Ben as a person," says Geoff Cook, the former Durham coach who oversaw Stokes' development at Chester-le-Street.
"Now, as his maturity has gained pace, I think that's starting to match up to his match-winning potential, and when those two meet then he's going to be a real central force in both the one-day England side and the Test team as well.
"He's one of the most natural cricketers I've seen without a shadow of a doubt. His ability to hit the ball was the initial thing but then, four or five years ago, we gave him the responsibility of taking the new ball and he thrived on that sort of thing. It all came very naturally to him."
These remarks are backed up by James Vince, the one-day captain on the Lions tour. The pair were old team-mates, having first played together for an England Under-19 side that included the likes of Jos Buttler, Joe Root and James Taylor.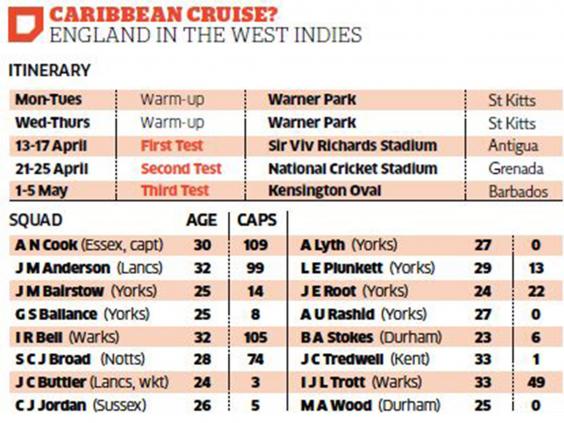 Vince looked on as Stokes smashed 151 off just 86 balls for the Lions against South Africa A in an unofficial Test in Pretoria in February – but according to the Hampshire batsman, that was merely normal service.
"Ben has always been a fantastic cricketer," Vince says. "There were times for England [Under-19s] it seemed as if he was miles ahead of everyone else in that team – and that was a fantastic crop of players.
"He scored 100 in something like 90 balls against India in the Under-19 World Cup in 2010 and he looked a genuine world-beater," he added. "They were the favourites in that competition but he just smashed them everywhere."
He did likewise in his debut appearance in Australia's Twenty20 Big Bash in January, scoring 77 off just 37 balls as the Melbourne Renegades blew away the Hobart Hurricanes in Tasmania after being left out of the World Cup squad.
"For a guy of his age to get off a plane from the other side of the world and in a few days turn in a performance like that is testament to his character," says the Renegades' coach, Simon Helmot. "Ben's hundred in Perth during the Ashes series is definitely remembered by people over here – he was really a shining light in that series."
But while Stokes has always appeared destined for a career at the highest level, his county colleague Wood has enjoyed an altogether more sedate journey into the England set-up. Like Bobby and Jackie Charlton and Steve Harmison, Wood was born in Ashington – but unlike that triumvirate, Wood was hardly earmarked for stardom.
Not long ago he was playing Minor Counties cricket for Northumberland and working his way into the first-team reckoning at Durham. He made his first-class debut as recently as 2011, at the age of 21, but 74 wickets for his county at a cost of just 26 suggests he has the raw ability needed to make the step-up.
"He bowled well for the Lions [in South Africa], he has got the pace you need to cause good batsmen problems," says Vince. "I think he can do well in the West Indies."
Cook agrees, arguing that this relatively late developer can make up for lost time. "He has really eked his way through the Durham system without really pulling up too many trees," he says. "The one outstanding thing he has always had was the ability to bowl pretty quickly, even for a slight lad."
England have taken a few hits this winter but if they are going to take on Australia on even terms this summer then they need to come out fighting in the West Indies.
With Stokes and Wood in their corner – if Stokes can avoid punching any lockers – a beleaguered England just might stand a chance.
Reuse content