The head of UK Sport - which has committed £28m of taxpayers' money to the discredited British Cycling organisation in the next Olympic cycle - admitted on Thursday that the public's perception of the Rio de Janeiro gold medal success may have been damaged by drugs revelations.
Though the governing body's principal sponsor HSBC provided no sense on Thursday night that embarrassing disclosures at a select committee hearing might trigger a review of its support, UK Sport's Liz Nichols said that funding for the Tokyo Games could be withdrawn if the sport did not clean up its act.
Nicholls admitted she was "shocked" to discover the governing body had liberally dispensed powerful triamcinolone, a controlled substance, without any audit control, in flagrant contravention of GMC guidelines, though she claimed that any suspicions voiced by other countries at the Tokyo Games would be a result of their competitive jealousy.
"Comments from other countries are inevitable in a very competitive environment when obviously others might want to undermine success," Nicholls said. "My concern is more about [how] the credibility of one's sport affects the public perception of the credibility of the system." Asked if she was ready to reign back on cycling's funding for Tokyo, which begins to flow on April 1, she said that certain "conditions" must be complied with.
Though HSBC said it was confident British Cycling's "significant shortcomings" pre-dated its involvement, Sir Bradley Wiggins reacted angrily to the appearance of BBC journalists at the front door of his home in Chorley, Lancashire, to ask about a mystery package which prompted the select committee investigation.
The sport's governing body was in retreat on Thursday morning, when the launch of an incomplete independent review of allegations of bullying within British Cycling was overwhelmed by questions about the Jiffy Bag package and the revelation about the uncontrolled flow of drugs from a medical room the organisation and Team Sky shared at their joint Manchester base.
British Cycling chairman Jonathan Browning admitted he did not know if the room was still shared – a situation which left no audit of the drugs Sky was procuring, according to the testimony of UK anti-doping chief executive Nicole Sapstead before the select committee. "I would not be able to answer the question as to what Sky's facilities are," Browning said. "In this building there is a medical facility for British Cycling. I don't know the current status of whether Sky depend on that for their services or not."
British Cycling sources later claimed that there was still one room but Team Sky had not used it since 2014, as they maintained their medical supplies at a store in Belgium, where they have a logistics base.
Browning was also unable to state categorically how many individuals worked both for his organisation and Team Sky. "To my knowledge the current situation is that there are no individuals with dual roles."
He refused to comment on the future of British Cycling doctor, Richard Freeman, who dispensed triamcinolone, which allows weight loss, to Wiggins, requisitioned the mystery package but evaded select committee scrutiny through ill health. "Dr Freeman is as you're all aware not available for health reasons and on the basis of the duty of care we owe him as an employee. We will obviously follow up in due course," Browning said.
Since it has been one of UK Sport's articles of faith that funding is contingent on intense scrutiny of individual sports, the select committee evidence damages the credibility of Nicholl and her own organisation. But she insisted that UK Sport could have done no more to prevent the opaque system of dispensing medicine, which saw Freeman fail to upload records before losing them when a laptop of his was allegedly stolen on a Greek holiday.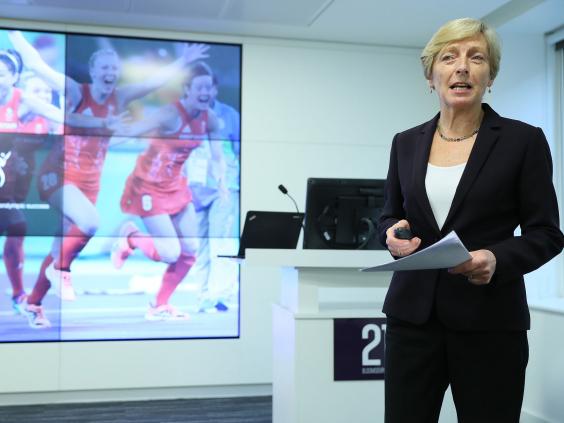 "In terms of our relationship with the sport – we advise, we guide, we support, we inform, we check, we challenge," Nicholl said. "But there is a clear separation of responsibilities and accountabilities. The most important thing is that when issues are revealed, that the leadership takes action. We'd be very, very concerned if we became aware of issues and no action was taken."
Browning said: "It's unacceptable that those records were not complete and clear and available. That's not an acceptable position. We will be following up exactly as I've said in reviewing our medical services and record keeping and we will be fixing these things."
The draft version of the independent review into bullying in the sport provided no sense of the level of bullying and sexism which prompted it. The full report is expected to heap more embarrassment on the governing body and may be published within two months.
Reuse content