Brian Cookson, the UCI president, has called on his predecessor Hein Verbruggen to resign from his position as honorary president of cycling's world governing body after a damning report into its failure to address doping in the sport was published.
The report by the Cycling Independent Reform Commission (CIRC) – which was set up by Cookson in January last year – blamed a  culture of cover-ups within the organisation for failing to bring disgraced former Tour de France winner Lance Armstrong to justice.
It specifically accused former UCI presidents Verbruggen and Pat McQuaid of failing to follow their own anti-doping regulations and not holding Armstrong to the same rules that other riders were expected to follow.
Cookson said: "Given the contents of the CIRC report, I do indeed think that it would be appropriate for Mr Verbruggen to consider his honorary position with the UCI."
Cookson highlighted an incident in the 1999 Tour de France, in which Armstrong was allowed to have a therapeutic use exemption backdated – in clear contravention of UCI rules – as an example of favouritism shown towards the American.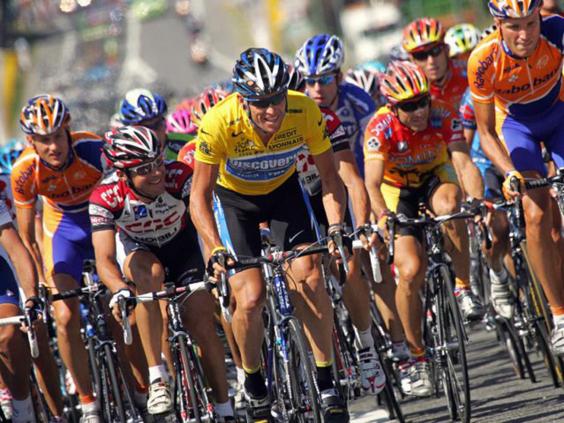 "The UCI clearly prioritised at the time covering up and defending the so-called reputation of the sport rather than catching people who were cheating," he said. "This was a major error of judgement in my view, which led to a lot of problems for cycling.
"To add to that, another problematic element was the [1999] [Emile] Vrijman report which investigated allegations that Lance Armstrong's use of EPO – and it is clear from the report today that the UCI never had the slightest intention of that report being genuinely independent. Both of those things were very damaging and led to a very problematic era for our sport."
However, Verbruggen said he had "nothing to be ashamed for", and added, "I'm not a criminal, I don't feel guilty of anything". The Dutchman was dismissive of Cookson's suggestion he resign and rejected the idea that his IOC honorary membership could be at risk.
Verbruggen's successor as UCI president – and Cookson's immediate predecessor – McQuaid was equally forthright in his reaction to the report. Although it concluded that the Irishman undermined anti-doping efforts by protecting Armstrong, McQuaid said "this report totally exonerates me on the key questions it set out to answer, on corruption and cover-ups in doping".
McQuaid, who was UCI president from 2005 to 2013, is credited with increasing the anti-doping budget but criticised for giving Armstrong preferential treatment, notably when he was allowed to make his comeback at the 2009 Tour Down Under.
The fact that no evidence of outright corruption is included in the report was cited by both McQuaid and Verbruggen as the reason for their relatively upbeat responses to so much criticism of their tenures in charge of cycling. Verbruggen said that the CIRC's main criticism was that the policies put in place to combat doping during his presidency were inadequate. "That is a rather cheap shot from people who today have the benefit of 25 years of hindsight," he said.
Reuse content