The afternoon which brought Team Sky to a humbling new low began with an apparent admission from the man who couriered a mystery package to the front line of its efforts to win the Critérium du Dauphiné race in 2011 that he might have fiddled his expenses.
Simon Cope wanted a select committee of MPs to believe his testimony that collecting a padded bag for team doctor Richard Freeman was a regular event – a matter of popping down to the sport's Manchester base from his shared flat in the city and then heading off to London for a flight to Geneva, delivering it by hired car three days before Sir Bradley Wiggins won the race.
The problem was the audit trail. Cope's expenses suggested the package was so important that he'd had to travel 280 miles from Eastbourne to Manchester to collect it. "Maybe I was trying to fiddle them. We all try to do that don't we?" Cope said. Or perhaps Southern Rail, which Cope sometimes uses, was based in Eastbourne, so "if you buy a ticket online" the town might crop up. The subsequent testimony of Nicole Sapstead, UK Anti-Doping's chief executive, suggested Cope was, indeed, occupying the realm of alternative facts. 
The afternoon was drawing on by the time Sapstead's calmly delivered testimony had shredded the reputation of British Cycling, Team Sky and Sir Bradley Wiggins, confirming beyond any lingering doubt that the decision to obfuscate and dissemble about the content of the famous padded bag, these past four months, was either astonishingly poor or astonishingly necessary.
The man who ordered the package, Team Sky doctor Richard Freeman was unfortunately ill and unable to attend, so it literally fell upon the bag man, Cope, to take one for the team. He was a reluctant witness, with his 50-minute performance a sight for sore eyes.
Cope pulled the routine that high-rolling people in sport often like to employ, of suggesting that those who don't occupy such hallowed elite turf really do not have the faintest idea. "In my world, one race just merges into another. I can't even remember what I did last Tuesday," he told the MPs. "My world is a totally different world to the one you occupy."
It quickly transpired, though, that he was a "gap filler" – once British Cycling's women's academy coach but now just a part-time admin man, because apparently "there wasn't enough riders to carry on" the academy. (Considering how vehemently the sport has denied Jess Varnish's suggestions that women are marginalised, that was a select committee discussion all of itself.)
And being just a "gap-filler," Cope didn't think to ask what was in the bag which he arrived either from Eastbourne or Manchester to collect - even though this was the first and only medical package he ever delivered for British Cycling. And even though it meant him lying to airport staff when telling them he knew what was in the luggage when he checked in.
The delivery of this little yellow packet was seemingly so important that he travelled to the French ski resort of La Toussuire and back in a day, with his only other duty being the safe chauffeuring of technical director Shane Sutton to the airport for the flight home.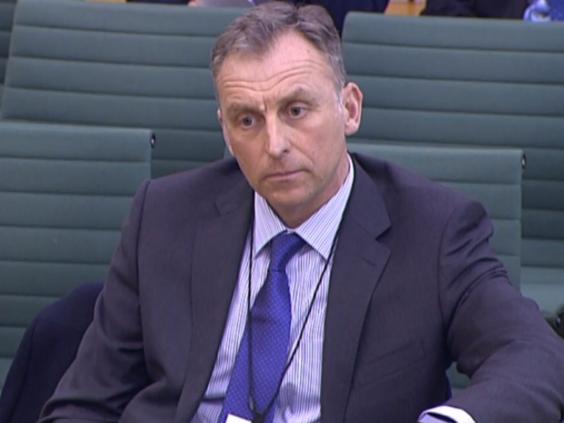 Why he should have stowed an overnight back, with the padded bag in it, in the easyJet craft's hold, when he didn't even stay overnight was beyond the MPs. They didn't really get to the bottom of that, though Cope certainly didn't want to take it through security and into the cabin. "I've lost a lot of aftershave that way."
There were other oddities about why Sutton required Cope – the 1997 national circuit racing champion, no less – to deliver this package, making him "the most overqualified delivery boy in history" as one MP put it. And why, if the unproven verbal claim that the contents really were a decongestant called Flumicil, Cope needed to courier it, when that product was available for a price of eight euros in French chemists.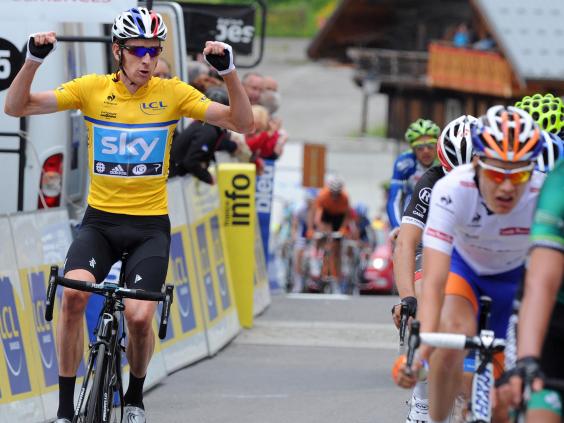 "What people will find hard to believe is you travelled through an airport with a package for a doctor and what was in the package," the East Dunbartonshire MP John Nicholson put it Cope. "That is an extraordinary piece of evidence… and at the heart of this people find something deeply suspicious." Cope could not agree.
It is the lack of self-awareness which has been most staggering throughout the entire Jiffy Bag saga which makes that Team Sky talk about sanctity and transparency now a distant memory. Cope said he'd consulted with his lawyer and a few friends before making this appearance. But what he left in his wake was the sense of a sport consumed with itself; unable to see beyond the hubris and understand just how terribly suspicious things look.
Reuse content