After months of severe media turbulence for British cycling, this Sunday Mark Cavendish could well provide the sport with some much-needed good news in the ongoing Road World Championships. And not for the first time at this level, either.
This Sunday's flat, technical course for the senior men's World Championships road race in Doha, Qatar, represents Cavendish's best opportunity in years to repeat the events of September 2011, when the Isle of Man rider surged out of the pack in Copenhagen for Britain's first gold medal in this category since Tom Simpson in 1965.
Should Cavendish take his second Road World Championships gold, it would round off an already remarkable season for the 31-year-old, which includes his leading the Tour de France for the first time in his career, winning no less than four Tour stages and taking silver medal in Rio in the Omnium. Furthermore, his Madison victory in this spring's Track World Championships would make the Isle of Man rider, if he is successful on Sunday, the first modern-day rider ever to win gold on the track Worlds and in the road Worlds in the same year.
For GB cycling in general, a Cavendish win would offer some cheer during an unsuccessful World Championships for Great Britain. That's unless you count Yorkshire winning the right to host the World Championships in 2019.
Focus has very much been off the track with UK Anti-Doping's ongoing investigation into allegations of wrongdoing in Team Sky, the pressure on British Cycling over a medical package delivered to Sky by a BC official in 2011 and the controversy over Sir Bradley Wiggins' TUE certificates, all creating headlines. And this is only the most recent turbulence.
Shortly before the Olympics, it emerged that Lizzie Deignan - formerly Armitstead and racing on Saturday to defend her own World Championships title, although Qatar's flat course does her few favours - had missed three anti-doping tests in under a year, only avoiding a ban when she won an appeal to have one of those tests declared void.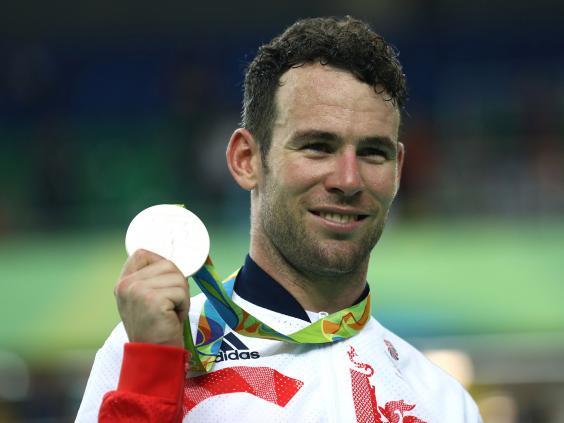 Cavendish, meanwhile, has remained on track for the Worlds, although concerns over a spell of recent illness, an intestinal infection, will only be resolved on Sunday. Sixth in the main bunch at Paris-Tours, a crucial dress rehearsal race for the Worlds last Sunday, was one recent boost to his morale whilst his own racing record in Qatar, where he has won the country's title race twice overall along with 10 stages in it, is another.
As Roger Hammond - a former World Championships rider for Great Britain and now a sports director for Cavendish at his trade team Dimension Data - points out despite the ongoing tension in UK cycling, Cavendish is battle-hardened to such external pressure. "If there's anybody who's able to stay focussed, he will, it's not affecting him at all," he says. "Although having been ill is a potential spanner in the works, realistically he's got the tools to win the Worlds.
"Winning the overall race twice in Qatar, more than the stage victories, shows he knows very well how to race on that sort of terrain. He's good at this kind of long-haul racing and there's no mountains or two kilometre climb every lap to knock him out of contention."
But there is, as ever in the Worlds, a formidable line-up of opponents, starting with defending World Champion Peter Sagan of Slovakia and continuing with just about every rival sprinter worth his salt. Qatar's extremely hot weather - which has caused controversy during the build-up to Sunday with the possibility that the race will be reduced in length - and the fact that it is so close to the end of the season, making for long-term fatigue, are two other possible obstacles. 
"It's been a hell of a long year for Mark," Hammond recognises, "but performing well at the end of the season is as much about motivation as anything. With a flat World Championships route like this when there's so few opportunities for sprinters to win them, he's definitely motivated.
"I still believe he's staying focussed on his goals and we've seen this year how well he's done when he's focussed." After what Cavendish has achieved in 2016 so far - and what may yet come on Sunday - nobody could argue with that.
Reuse content