Olympic crash victim Annemiek van Vleuten has claimed that Britain's Lizzie Armitstead should not have been allowed to compete in the Rio Olympics.
The Dutchwoman said it was not fair that Armitstead participated in the games having missed three drugs tests in less than a year.
Although the British cyclist faced a two-year suspension she was eventually allowed to appeal to the Court of Arbitration for Sport.
Van Vleuten told BBC Sport: "I was angry about it because the rules are for everyone and you cannot make exceptions. It's part of the job, you have to take it seriously.
"It's very special to miss three tests in one year, a really big achievement. Maybe because she's the world champion they made an exception for her but I don't think that's fair."
Armitstead claimed gold in the road race at London 2012 but missed out on a medal in Rio, finishing fifth overall.
Van Vleuten failed to finish the race after suffering a horrific crash that broke three bones in her back and left her with concussion.
The cyclist was leading the race on the final descent before flipping off her bike.
Despite the shocking crash, Van Veluten returned to the sport last month and won the first stage of the Belgium Tour prologue.
Speaking about the accident, she said: "The corner surprised me and I didn't take it properly. Next thing I remember I was in a hospital bed and I had my mother on the phone. The first week I was really struggling with the idea that I was going for gold and made that stupid, stupid mistake.
"But then I realised that thinking like this was not going to help me feel better.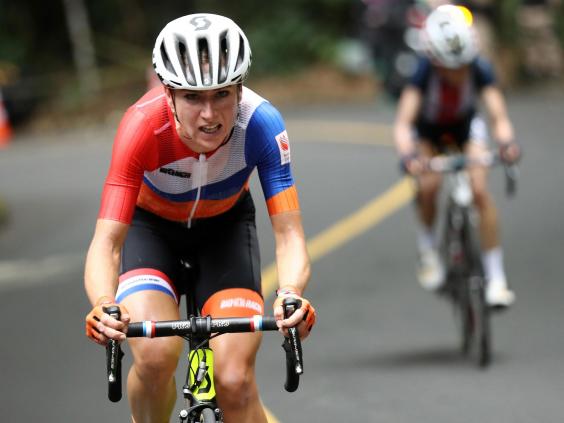 "I prefer to think about the part when I was going uphill and riding excellently, better than I ever did.
"I'm proud of what I did, that day in Rio was really special."
Reuse content