Sir Bradley Wiggins has said that playing guitar with his musical hero Paul Weller trumped winning Olympic Gold at London 2012.
The Tour de France winner also told rock and pop culture website TheQuietus.com that he loves music so much that if his house was burning down he would leave his bikes behind.
"I'd take my guitars over anything sports wise. Playing guitar with Paul Weller was the best thing I did all last year, without doubt, better than the Olympics, just because it was something I never expected or imagined I'd do."
In an interview discussing his musical tastes, Wiggins said how he took the confidence and swagger of Oasis and Liam Gallagher in the 1990s into his cycling career.
He said: "I first heard Oasis on  The Word, when they played Supersonic. I took the confidence from Oasis directly into cycling, the way Liam was on stage, the swagger. It inspired me. We'd drive all over the country to races, and I'd be listening to Oasis, I took that onto the bike with me... Everyone finds inspiration and confidence from things, and for me it was music."
Wiggins also revealed how he bunked off school to go cycling.  "My teachers didn't know I was cycling. I would just not turn up to school. They'd be saying: 'You need to come and get your GCSEs, you'll be leaving school in three years'. I was 'Nah, you're alright, I know what I'm going to do'."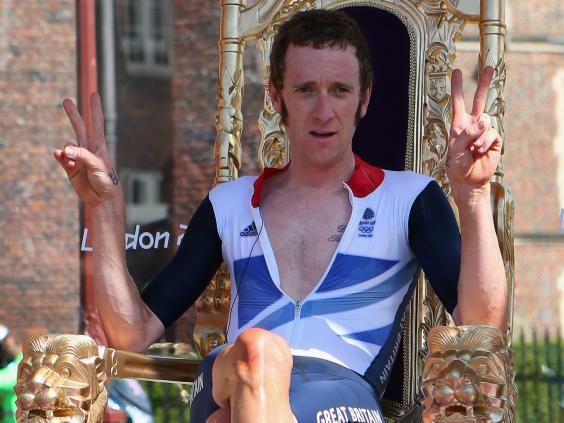 For the full interview click here.
Watch Wiggins play guitar with Weller...