Lionel Messi is not a man known for paying too much attention to his image - certainly not when compared with certain other footballers who rival him for the status of the world's greatest player.
Messi may be hardly the apogee of narcissism - but that hasn't stopped him getting a natty new makeover ahead of the new La Liga season.
The Barcelona star's new barnet gives his head a streamlined look, with a severely-shaved back and sides complemented by his usual fluffy quiff on top.
Perhaps the severity of the haircut was Messi's way of getting over his World Cup final heartbreak. He almost single-handedly dragged Argentina to the final before Alejandro Sabella's side lost a nailbiting final 1-0 to Germany in extra-time.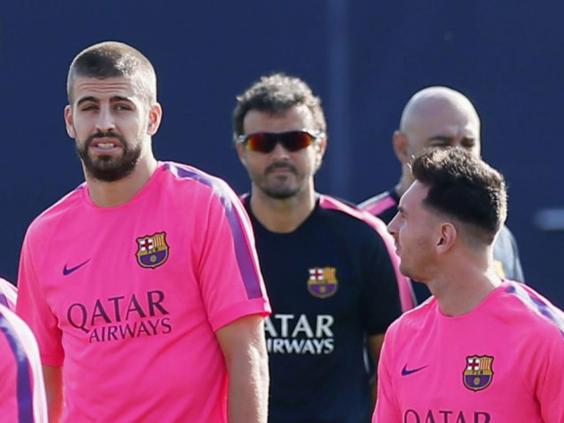 Chopping off one's locks is a time-honoured way of responding to heartbreak - plus short hair is all the rage at the moment amongst the Hollywood glitterati.
How Barcelona's players reacted to Messi's anti-Rapunzel like gesture remains unknown. If the master dribbler keeps up his staggering performances for Barcelona this season, it's unlikely they will give it a hair's breadth of notice.