Bundesliga 2 side 1860 Munich have released a special kit to commemorate city's famous Oktoberfest.
The 16-day festival begins this Saturday and will attract more than six million people from around the world to Munich.
1860 Munich, currently floundering in the second division while rivals Bayern boast one of the best teams in Europe, have released a special Lederhosen-inspired kit for their game against Inglostadt.
The kit features blue-check top, in keeping with the club's traditional colours, and brown shorts - though they are not leather like the real thing.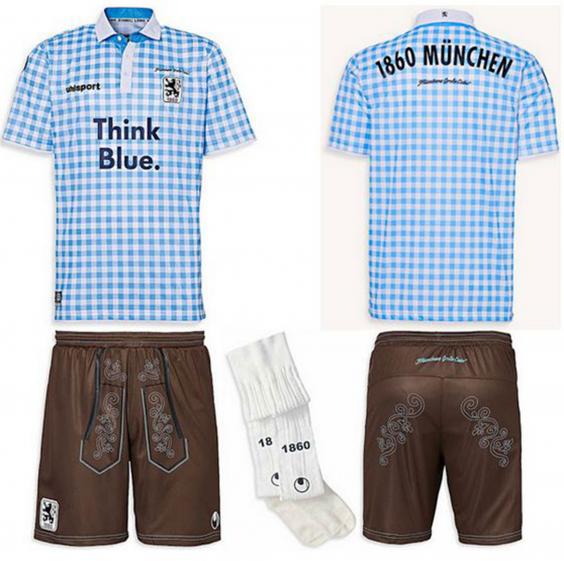 Oktoberfest has been held in Bavaria since 1810, while Lederhosen (meaning leather trousers) is a traditional outfit.
Reuse content