One of the big questions with Atletico Madrid's Antoine Griezmann right now is where he will play next season, but one big reason for that - and one big problem the Leicester City defenders found on Wednesday - is that it's impossible to know where he's going to be on the pitch in the next second of play.
Beyond his obvious ability and pace, the Atletico Madrid number-seven's instinct and sense of timing are beyond most players in the world. As many at the Vicente Calderon said in either awe and exasperation, he was "everywhere".
The 26-year-old only scored a penalty, but still gave a master-class in performing as a modern forward, using one position to almost operate in four.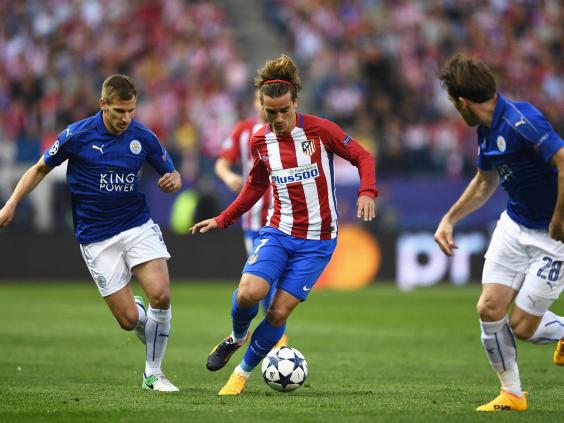 "He's a complete player," his Atletico Madrid manager Diego Simeone enthused.
"You don't even know what position he plays in any more. He would work as a midfielder if needed, he can complete passes like a second striker, he can play like a proper striker and he's still growing."
Teammate Filipe Luis even praised his defensive work while describing him as a "phenomenon".
Similar words were obviously used in the last few days about Juventus' Paulo Dybala after his destruction of Barcelona, and Monaco's Kylian Mbappe following his exhilarating display away to Borussia Dortmund.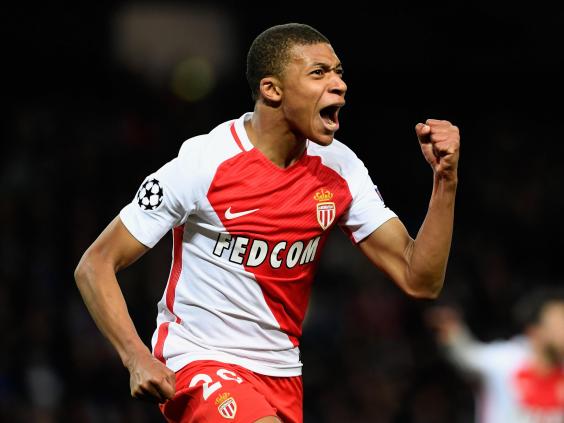 It was a telling and thrilling Champions League week in that sense. Griezmann, Dybala and Mbappe might have already gone a long way to deciding this season's competition, but they also gave a huge glimpse of its future.
Those three players - along of course with Bernardo Silva, Neymar, Thiago Alcantara and a series of other young sensations - look set to enliven the coming post-Cristiano Ronaldo/Leo Messi era in such an encouraging and exciting way.
Both Ronaldo and Messi of course showed they are a long way from finished, one with his brilliantly decisive goals for Real Madrid against Bayern Munich and the other with some moments of typically higher-level excellence even in a bad Barcelona defeat at Juventus.
Juventus vs Barcelona player ratings
Juventus vs Barcelona player ratings
1/22 Gianluigi Buffon - 8 out of 10

39 and as good as ever. Denied Andrés Iniesta in the first-half with a superb close-range stop.

AFP/Getty

2/22 Dani Alves - 8 out of 10

An imperious performance against his old team. Strong going forward and solid at the back. Could have done better with an injury-time chance, though.

Getty

3/22 Leonardo Bonucci - 7 out of 10

Fantastic at the back alongside Chiellini and confident bringing the ball out from the back.

Getty

4/22 Giorgio Chiellini - 8 out of 10

A rock in defence and a threat going forward to boot. Monstered Mascherano at the backpost to score his side's third.

Getty

5/22 Alex Sandro - 8 out of 10

Sandro's first-half stats: 100% of tackles won, 100% of aerial duels won, 100% of take-ons completed. Immense.

Getty

6/22 Miralem Pjanic - 7 out of 10

A threat driving forward but also so strong when the opposition are in possession. His positional play is superb.

AFP/Getty

7/22 Sami Khedira - 7 out of 10

Unfortunate to be booked and his passing wasn't as good as it usually is. But still a strong performance.

Getty

8/22 Juan Cuadrado - 7 out of 10

A constant nuisance on the wing although his tendency to cut inside after beating his man is frustrating.

Getty

9/22 Paulo Dybala - 9 out of 10

Outstanding. Scored two sublime first-time goals and evidenced why he is one of Europe's most in demand players.

AFP/Getty

10/22 Mario Mandzukic - 7 out of 10

Got under the skin of the opposition and dominated Sergi Roberto down the wing.

Getty

11/22 Gonzalo Higuain - 6 out of 10

Not his finest game. Missed two presentable opportunities although he did link up well with Dybala.

Getty

12/22 Marc-Andre Ter Stegen - 6 out of 10

Not at fault for any of Juventus' goals. But twice parried the ball back into danger when he would have been better turning it around the post for a corner.

AFP/Getty

13/22 Gerard Pique - 6 out of 10

Failed to make a single tackle all match.

AFP/Getty

14/22 Samuel Umtiti - 6 out of 10

Made a number of important clearances although was caught in possession at the start of the second-half.

Getty

15/22 Jeremy Mathieu - 5 out of 10

Arguably Barcelona's poorest player. Successfully targeted by the Juventus attack.

Getty

16/22 Javier Mascherano - 5 out of 10

Failed to mark Chiellini from a corner, which directly led to the third Juventus goal.

Getty

17/22 Sergi Roberto - 6 out of 10

Struggled against Mandzukic. Dani Alves would have done a far better job...

Getty

18/22 Andres Iniesta - 6 out of 10

Spurned Barcelona's best chance of the match. Tired late on.

AFP/Getty

19/22 Ivan Rakitic - 6 out of 10

Largely anonymous. His passing left a lot to be desired.

AFP/Getty

20/22 Lionel Messi - 7 out of 10

Playing in a deeper position, tried in vain to set up one of his team-mates. Played one of the passes of the season to set up Iniesta, whose shot was saved.

AFP/Getty

21/22 Luis Suarez - 6 out of 10

A difficult night for Suarez, who battled hard but lacked his usual quality in the penalty area.

AFP/Getty

22/22 Neymar - 5 out of 10

Needed a big performance after his mindless red-card against Malaga. Didn't deliver.

AFP/Getty
It was still so pointed that they were only parts in the show rather than the two billboard stars and, depending on how this Champions League season goes, we could finally see someone else win the Ballon D'Or for the first time in a decade. That should arguably already be the case.
Either way, it further fosters a greater sense of democracy about this Champions League season, to go with the fact that only one of Bayern Munich, Barcelona and Real Madrid is likely to be in the semi-finals for the first time since 2009.
It is little wonder that all of these super-clubs along with the super-wealthy English are looking to these players as their next big-name signings, but it feeds into a debate about that very democracy, and the development of these very players.dyba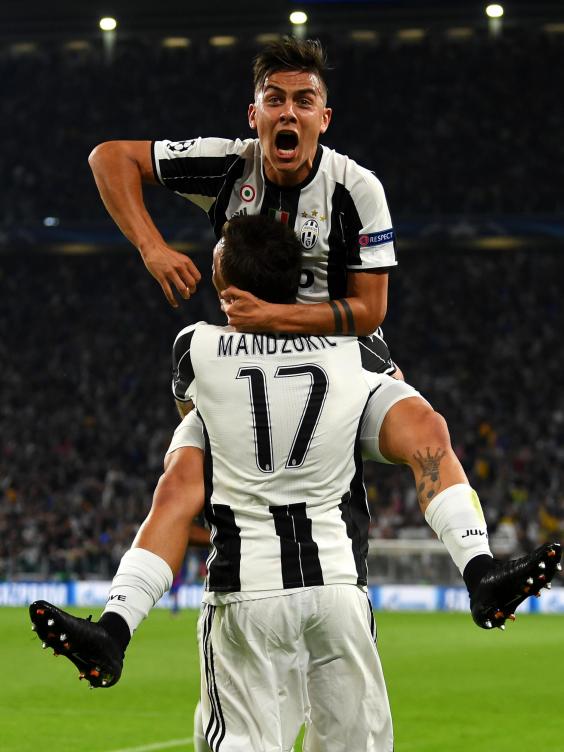 As regards the development of those three players to this point, they clearly show the influence of Messi and Ronaldo too. Griezmann, Mbappe and Dybala are all-round forwards in the way those two legends both first fully exemplified at their peak.
They may never get to the levels of perfection that Ronaldo or Messi did, but they are still near-perfect modern strikers. That is what was so particularly relevant and revelatory about Griezmann's display against Leicester, one where Atletico Madrid admitted they changed their game to be more proactive. It reflected how this trio are attackers who can hurt you from anywhere.
They are mobile and versatile with such a level of game intelligence, and exemplify what City coach Rodolfo Borrell describes as the players who were "kids who slept with the ball in their beds". There is such a joy to their game. They have also been greatly nurtured by their current clubs.
Griezmann was already considered one of the game's accelerating stars - in every sense - at Real Sociedad, but it would be impossible to deny that working with someone like Simeone from the age of just 23 has enhanced him even more.
The Atletico coach has imbued him with a sophisticated tactical awareness as well as his own ruthlessness, and that is why Griezmann sees his future as so connected to his manager's.
What high-level Italian sources say is remarkable about Dybala meanwhile is that, as impressive as he had been for Palermo, he still looked a little physically unprepared for the very top level of Serie A and Europe. Juventus did more than show faith in him. They really showed how much they appreciated him, and valued him.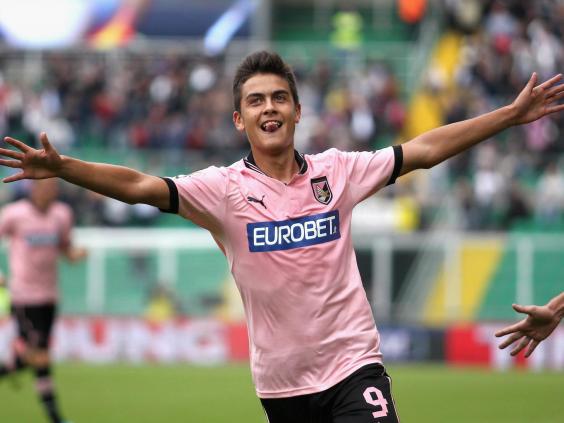 Having signed the 23-year-old early - just before the 2015 Champions League final defeat to Barcelona - they paid for him to fly in and watch the game in Berlin, to emphasise to him what the growing club were going to be about.
He travelled back with the squad, whereupon Claudio Marchisio came up to him and asked - or, rather, demanded: "you ready to win with us?"
He was. Dybala now looks capable of lifting them to a greater level of winning. Those who know him say he has that special winner's temperament, decisive and assured, but without the damaging arrogance. He is said to be "great from a coach's perspective", with all of the talent and match-winning abilities without any of the ego or neediness.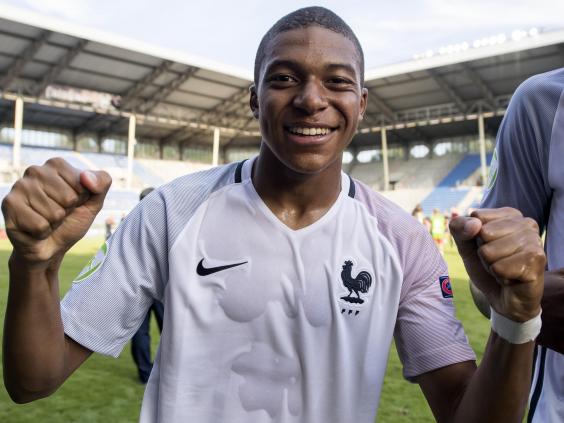 Then there's Mbappe, a player whose rise to this level has been so rousing and rapid that it is almost impossible to put into any context beyond sensational natural talent.
It would be a mistake to say he is not benefitting from his environment, though, or careful decisions like that of Leonardo Jardim to spare the 18-year-old from the weekend's essential Ligue 1 win over Angers.
Having drawn fair comparisons with Ajax 1995, Monaco look like a group of special young players aware they are sharing a great moment, and also aware that very youth frees them from that extra stifling pressure. Again, there is just that joy to their game.
That also raises a key point about where they go next, however, especially for the younger two of Dybala and Mbappe.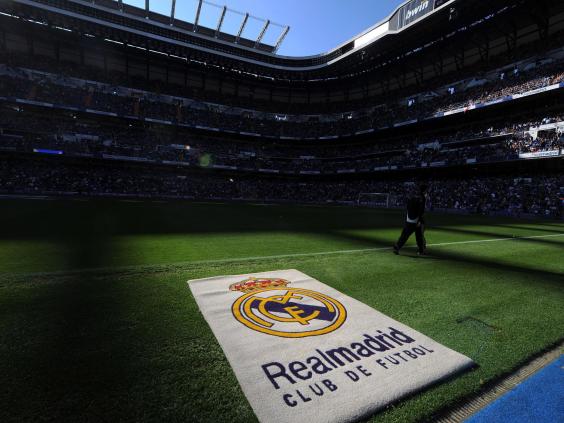 Given that they are almost destined to go to the very top clubs, they would all be walking into very different environments, with very different expectations from supporters.
The first teams of Real Madrid, Manchester United and even now Barcelona are no longer necessarily the best environments to maximise young talent. It's all too short-term, with too many immediate demands, and too many stars almost crowding them out.
Every mistake in that context would be used as evidence they're overrated, as has arguably happened with James Rodriguez and Paul Pogba.
Real Madrid's greatest-ever XI
Real Madrid's greatest-ever XI
1/11 Iker Casillas

Getty

2/11 Chendo

Getty

3/11 Fernando Hierro

Getty

4/11 Sergio Ramos

Getty

5/11 Roberto Carlos

Getty

6/11 Pirri

Nationaal Archief Fotocollectie Anefo

7/11 Zinedine Zidane

Getty

8/11 Cristiano Ronaldo

Getty

9/11 Francisco Gento

Getty

10/11 Raul

Getty

11/11 Alfredo di Stefano

Getty
The top level of football has almost flipped in that way. Whereas history used to dictate that young stars must go to the biggest clubs to reach the top level, the economics of those big clubs arguably mean you should only go there when you're already at the top level, to guarantee football and avoid the usual hysteria.
Even if they did that, though, this season has emphasised it would be something of a shame for the Champions League.
None of these players might reach the level of Messi or Ronaldo, but their performances this season for the second level of clubs, have made the competition the liveliest and most unpredictable it has been for arguably 15 years, with a true vitality and variety to it.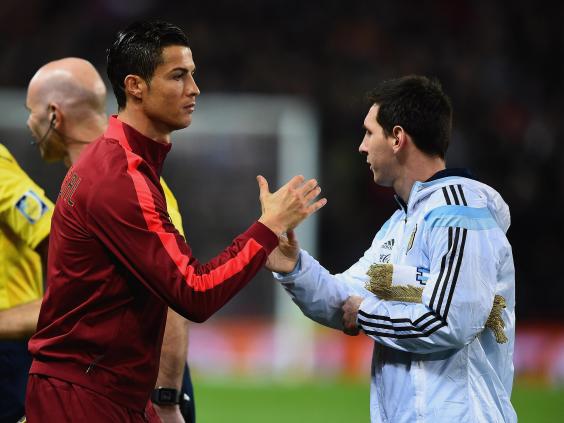 For them to go to the big clubs too soon would be to begin removing that sense of excitement too soon. That is why the announcement of Dybala's new contract was someway encouraging, even if it also looks like Juve are well on the way to becoming that level of club.
Mbappe could maybe do with similar and stay at Monaco without the extra pressure for at least two more years. It is just as encouraging as Dybala's new contract that he has already talked in December about how he didn't want to leave for somewhere like Real Madrid too early, as is Griezmann's loyalty to Simeone.
What a shame it would be if the older French star didn't show the same loyalty to Atletico and ended up at Real Madrid, or Mbappe just rushed to the Bernabeu. The big clubs would just be accumulating the world's next big stars even earlier than before.
It is better for the Champions League if they stay, and maybe better for their careers right now too.
Reuse content