Arsenal goalkeeper Wojciech Szczesny is expected to find out on Friday if he will face disciplinary action from Uefa after appearing to make an offensive gesture after his 37th-minute red card in the 2-0 Champions League last-16 first-leg defeat by Bayern Munich on Wednesday night.
Szczesny will definitely miss the second leg of the tie on 11 March because of the dismissal, but could now be hit with a lengthier ban. Uefa will review the referee's report before deciding whether to take action against the goalkeeper.
After being given his marching orders by Nicola Rizzoli for a foul on Arjen Robben to concede a penalty - which was missed by left-back David Alaba - Szczesny appeared to make the gesture before he made his way down the tunnel.
The Polish 'keeper's red was Arsenal's milestone 100th since manager Arsene Wenger took charge in September 1996, and also Szczesny's first for the club, making him the 50th different player to be dismissed for the Gunners under Wenger.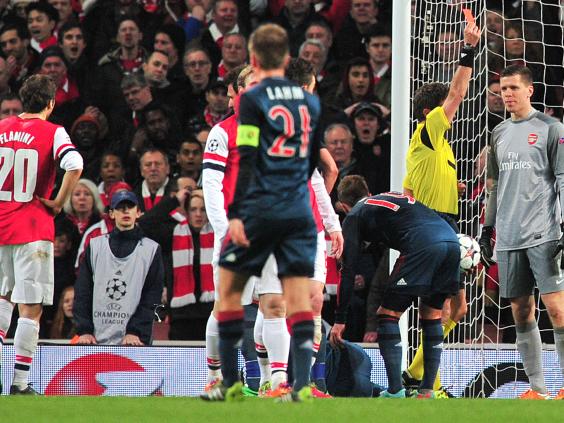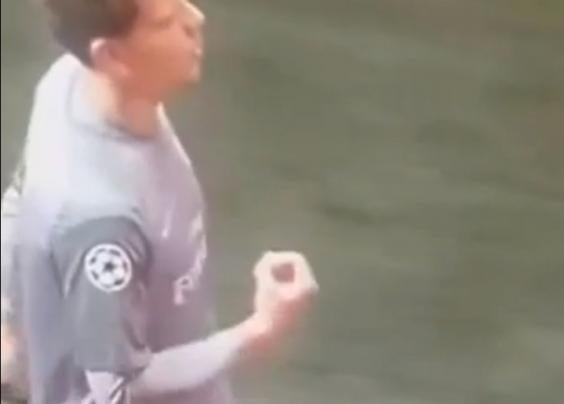 Michel Platini, the Uefa president, had argued that goalkeepers who concede a penalty should not be sent off. "It seems excessive," said Uefa's president. "The penalty is itself already is punishment enough. I think it's something that everyone in Fifa and Uefa agree, but one or two of the countries that make up the International Board are unwilling to change."
Reuse content