Arsene Wenger, who has not won a trophy since 2005, was spectacularly branded a "specialist in failure" by Chelsea manager Jose Mourinho last week, but Bayern Munich coach Pep Guardiola, whose side face Arsenal in the Champions League last 16 first-leg tie at the Emirates Stadium tonight, does not agree with the Portuguese's point of view.
Guardiola is no stranger to silverware, having won 18 trophies as manager during spells at Barcelona, and now Bayern, who he joined over the summer, but says that success cannot be measured on winning trophies alone.
"This life is not just about winning trophies," Guardiola said.
"Sometimes you win, sometimes you lose. Arsenal compete with huge teams. Chelsea, Manchester United, Manchester City - they are important teams. But Arsenal remains a good team and good club.
"I have a lot of respect for my colleague Arsene - he always likes the good, good players, the good style of football."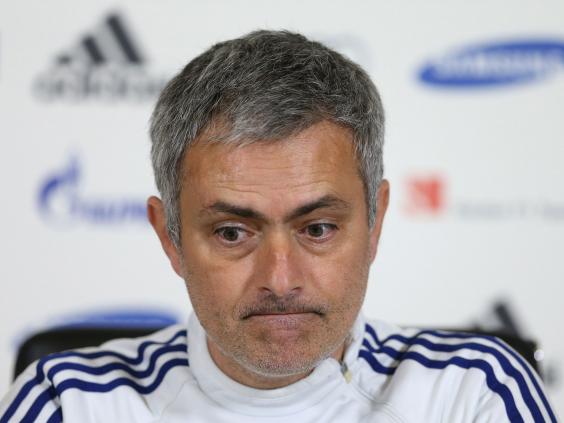 Like Wenger, Guardiola also had very public spats with Mourinho when the pair were both managing in Spain, when Mourinho was in charge of Real Madrid and Guardiola at Barca.
Mourinho's now famous comment on Wenger came last Friday after he responded to Wenger's jibe that the Chelsea manager has a "fear to fail" because of his cautious attitude to winning the title this season.
Arsenal v Bayern Munich: The 10 most dangerous Bayern Munich players
Arsenal v Bayern Munich: The 10 most dangerous Bayern Munich players
1/10 Arjen Robben

The Dutch winger scored the vital goal to secure Bayern's fifth Champions League title in the final last year. Robben's last minute goal against Borussia Dortmund at Wembley capped an amazing year for the winger and his club. This season the former Chelsea man has been plagued with niggling injures but still managed to notch up 15 goals in all competitions. His pace and trickery will be no surprise to English fans after his three-year stint at Stamford Bridge and Robben scored the last time he faced Arsenal at their stadium, in a 2-0 win at Highbury in 2005.

Games: 24 Goals: 15 Assists: 6 (season stats across all competitions)

Getty

2/10 Mario Gotze

Germany's young star has made an impressive start since switching from Dortmund to Bayern last summer. Gotze has scored three times in the Champions League this year and will be pushing to make a starting place his own with some key injures in the Bayern squad. The 21-year-old already has 26 caps and six goals for Germany to his name and is definitely a player that Bayern, and the national side, will look to build their future around. Arsenal will need to keep tabs on him especially with he's capability to pop up anywhere across midfield and attack and interchange positions with ease.

Games: 26 Goals: 10 Assists: 6

GETTY IMAGES

3/10 Thomas Muller

Muller is another player who needs no introduction to English fans after his two goals helped Germany to a 4-1 win to knock England out of the 2010 World Cup. He also scored in last year's Champions League tie with Arsenal on the way to Bayern's 3-1 win at the Emirates, a result Arsenal would be unable to turn around in the second leg. Muller is a fantastic player and perhaps one of the most underrated in world football. The 24-year-old is having a fine season, scoring 17 in 30 games and will be a key man that Arsenal have to keep quiet if they are to get anything out of Wednesday's game.

Games: 30 Goals: 17 Assists: 8

Getty Images

4/10 Mario Mandzukic

It looks likely that Mandzukic's place as the spear head of Bayern's attack will end when Robert Lewandowski comes in for the start of next season but for now at least, the Croatian international is providing plenty of fire power up top. He has 18 goals from 30 appearances this year, scored the third goal in Bayern's 3-1 win over Arsenal last season and scored the opening goal in Bayern's victory in the final. Mandzukic is always good for a goal in big games and it could be said that he has been treated a touch unfairly by the German champions. Strong, quick and good in the air, Arsenal will need to keep a very close eye on him.

Games: 30 Goals: 18 Assists: 4

GETTY IMAGES

5/10 Toni Kroos

Seemingly on his way out of Bayern when the summer comes round, Kroos may well be starting from the bench against Arsenal. Nevertheless, he is a fine player that can change a game in a heartbeat with his pin-point accuracy in both passing and scoring. Despite rumours of a possible switch to the Gunners or Manchester United when the transfer window reopens, Kroos has still played 30 games this season. The 24-year-old slammed home an exquisite volley to open the scoring when the two sides met at the same stage of the Champions League last year.

Games: 30 Goals: 1 Assists: 5

GETTY IMAGES

6/10 Bastian Schweinsteiger

Bastian Schweinsteiger is a legend of the Bayern team with over 450 appearances for the club and counting. Now playing in a deeper role, the 29-year-old is able to dictate and run games with ease. He has had some injury problems this year but made his comeback after a few weeks out in Bayern's last game, playing the last half hour of their 4-0 victory over Freiburg on Saturday and should be fit to face Arsenal. He recently notched up his century of caps for Germany and whoever plays in the centre of midfield for Arsenal will have their hands full trying to contain or get past him.

Games: 19 Goals: 2 Assists: 1

AP

7/10 Philipp Lahm

One of the best and most consistent full-backs over the last decade, Pep Guardiola is now deploying Philipp Lahm as a defensive midfielder and reaping the benefits. Bayern's captain has played in every one of his club's game this season and showed all of his usual composure and quality in abundance. Lahm finally lifted the Champions League trophy last year after twice being on the losing side back in 2010 and again 2012, he will, of course, be hoping to do that same again this year.

Games: 33 Goals: 1 Assists: 3

Getty

8/10 David Alaba

David Alaba will be sorely missed on the World Cup stage in Brazil this summer after his native Austria failed to qualify. He will be hoping to have as much success as possible with Bayern to make up for that fact and is certainly going the right way about it. Alaba has covered the most ground of any player in the top teams still in the competition, having notched up just under 70,000 metres during the six group games. A determined and marauding left back, Alaba flies up and down the touch line and can strike a superb free-kick as CSKA Moscow and Viktoria Plzen can testify to after the 21-year-old's fantastic strikes during the group stage. Arsenal will need to deal with his seemingly boundless energy and avoid giving away too many free-kicks within shooting range. Games: 29 Goals: 3 Assists: 5

9/10 Dante

Much of the German champion's recent success has been based on a solid, uncompromising defence and at the heart of it is the Brazilian Dante. After being signed from Borussia Monchengladbach in 2012, Dante has cemented a centre back place at Bayern and has become one of the best defenders in the world. He is still in the fledgling stage of his international career but sure to be a big player during the World Cup this summer. Arsenal's Oliver Giroud will be in for a tough night on Wednesday and if he can get the better of Dante, than Arsenal stand a chance.

Games: 30 Goals: 4 Assists: 3

GETTY IMAGES

10/10 Manuel Neuer

With all the attacking power and skill that Bayern process, it's easy to forget about their defensive excellence. Neuer has been widely regarded as the best goalkeeper in the world over the past few years and even if Arsenal can get past the other 10 Bayern players, they still have Neuer to beat. The 27-year-old has kept 17 clean sheets from 31 games this year in all competitions, including three in the Champions League and has only conceding twice since Bayern played Manchester City back in December.

Games: 31 Clean Sheets: 17

Getty
In the four previous matches between Wenger and Guardiola, the Spaniard has won two, with one defeat and one draw, and the Bayern coach claims that the way to play against the Gunners is by not allowing them the ball.
"If we let them have the ball, we are going to suffer. So we have to make sure we monopolise the ball."
He added: "I learned you can never dominate for 90 minutes against Arsenal."
"You can dominate for certain moments, but with these quality players at Arsenal we have a problem.
"Arsenal are not a new team in this competition. I am pretty sure they will play to win the game, not for a 0-0.
"I know we are favourites - I can't deny that. But I have to handle that, to live every game, to accept we are favourites."
Reuse content