Former Arsenal midfielder Paul Merson compared Danny Welbeck to former England striker Emile Heskey last night due to his tendency to go missing in front of goal when a side is not playing well – then watched as he put three goals into the back of the net.
Welbeck starred in Arsenal's 4-1 victory over Galatasaray to kick-start their Champions League campaign and reignite their hopes of finishing top of Group D. The striker, who arrived at the club in the summer in a dramatic £16m deadline day move from Manchester United, also went someway to dispelling the belief that he can be largely wasteful in front of goal.
Before kick-off, the 23-year-old was somewhat scrutinised by former Gunner Merson, who was in the Sky Sports studio as part of their analyst line-up, said that Welbeck reminded him of the ex-England striker, who is currently a free agent after leaving the Newcastle Jets in Australia.
The best Danny Welbeck memes
The best Danny Welbeck memes
1/8 Sir Bobby Welbeck

Danny Welbeck replaces Sir Bobby Moore during celebrations after England's 1966 World Cup success

Twitter/@MikeSanz19

2/8 Messi's inspiration

Lionel Messi lifts his shirt to reveal a picture of Welbeck

Twitter

3/8 Arsene Banter

Arsene Wenger relaxes after completing a £16m move for Welbeck in the summer

Twitter

4/8 Where you going Danny?

Robin van Persie and Wayne Rooney reflect on a season without European football

Twitter

5/8 How many Welbeck's?

Bart Simpson writes his latest Welbeck lines, Welbeck the Redeemer watches over Rio de Janeiro, Messi reveals Welback inspiration and Welbeck the Pope

Twitter/@SirAlexStand

6/8 10 Sterling's equals one Welbeck

Welbeck replaces the face of the Queen on the £10 note

Twitter/@AlwynPayne

7/8 The Professor at work

Arsene Wenger is praised once again for bringing Welbeck to the Emirates

Twitter/@FootballFunnies

8/8 The Royal Welbeck

Welbeck accompanies the Duchess of Cambridge at the Royal Wedding as he replaces Prince William

Twitter/@MazzGooner
Welbeck must have heard Merson's comments – not that there's anything wrong with being a Heskey… - as he took the game by storm. Benefitting from playing in front of an attacking midfield trio built up of Mesut Özil, Alexis Sanchez and Alex Oxlade-Chamberlain, Welbeck put Arsenal ahead midway through the first half, and added his second just eight minutes later.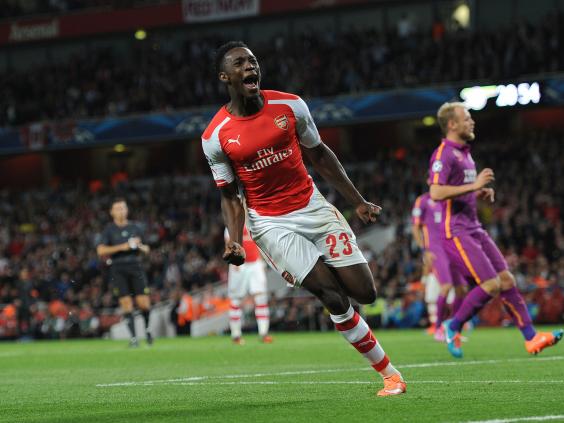 Alexis Sanchez then put the Gunners further ahead before Welbeck returned with his best goal, that saw him chip a delicate shot over Galatasaray goalkeeper Fernando Muslera and complete the first hat-trick of his professional career.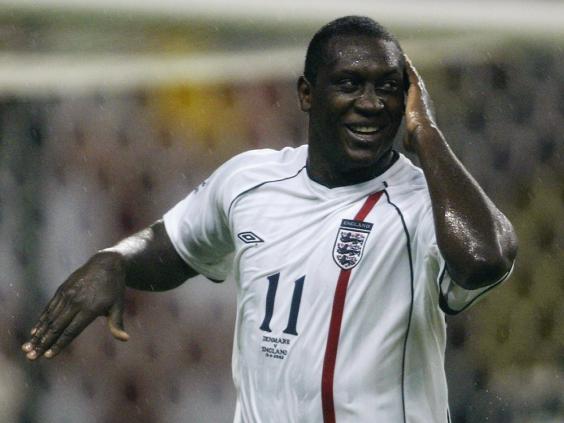 He immediately ran towards the fans, screaming in jubilation, but he might as well have taken aim at the Sky Sports studio with a resounding "have that, Mers" after proving his doubters wrong.
Reuse content