Dimitar Berbatov never played for Arsenal but it is clear when he speaks that he would have loved the chance to do so. Berbatov is back at the Emirates stadium Wednesday night with Monaco.
He has played here many times before – for Tottenham Hotspur, Manchester United and Fulham – and it means a lot to him.
Now 34 years old, Berbatov admitted at this evening's press conference that he is now "too old" to ever play for Arsenal. But he did say that in Arsene Wenger he sees someone who shares his specific conception of how – technically and artistically – he believes football should be played.
Champions League 2014/15: The Last 16
Champions League 2014/15: The Last 16
1/12 Atletico Madrid

Best CL finish: Runners-up (1973/74, 2013/14) Dangerman: Mario Mandzukic Manager: Diego Simeone

Reuters

2/12 Monaco

Best CL finish: Runners-up 2004 Dangerman: Joao Moutinho Manager: Leonardo Jardim

3/12 Borussia Dortmund

Best CL finish: Winner 1997 Dangerman: Ciro Immobile Manager: Jurgen Klopp

Getty Images

4/12 Chelsea

Best CL finish: Winner 2012 Dangerman: Diego Costa Manager: Jose Mourinho

Glyn Kirk/AFP

5/12 Porto

Best CL finish: Two-time winner Dangerman: Jackson Martinez Manager: Julen Lopetegui

Getty Images

6/12 Juventus

Best CL finish: Two-time winner Dangerman: Paul Pogba Manager: Massimiliano Allegri

Getty Images

7/12 Basel

Best CL finish: Quarter-final in 1974 Dangerman: Marco Streller Manager: Paulo Sousa

GETTY IMAGES

8/12 Bayer Leverkusen

Best CL finish: Runners-up 2002 Dangerman: Lars Bender Manager: Roger Schmidt

Getty Images

9/12 Arsenal

Best CL finish: Runners-up 2006 Dangerman: Alexis Sanchez Manager: Arsene Wenger

Getty Images

10/12 Manchester City

Best CL finish: Last 16 (2013/14 2014/15) Dangerman: Sergio Aguero Manager: Manuel Pellegrini

Getty Images

11/12 PSG

Best CL finish: Semi-finalists (1995) Dangerman: Zlatan Ibrahimovic Manager: Laurent Blanc

12/12 Shakhtar Donetsk

Best CL finish: Quarter-final in 2011 Dangerman: Douglas Costa Manager: Micea Lucescu

Getty Images
"For me this is the purest form of football," Berbatov said with more enthusiasm than he usually summons for his public remarks, when discussing how Arsenal play. "They play football the way football should be played. They work a lot of passes, they try to play the combinations, whether on the counter-attack or slowly building up the game. They try to make beautiful things happen." Berbatov would have fitted perfectly at Arsenal, representing Wenger's vision on the field with his own artistry and imagination. The Arsenal manager clearly feels the same way, praising Berbatov at his own pre-match press conference yesterday morning.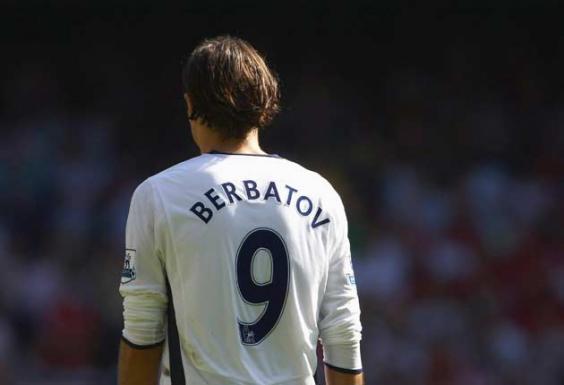 "He is a terrific striker, 34 years old and still playing at the top level and not many players can do that," Wenger said. "He has been able to stay at the top because he has got such great technique. He can fall back on his technical work when he runs out of puff. He's not as fit as he was ten years ago  but he makes up for that  with his intelligence and his football brain."
The football marriage that was meant to be never happened, though, and tonight they will line up on opposite sides for maybe the last time. It is difficult not to feel as if something has been lost.
Reuse content