As Diego Simeone walked out of the Estádio da Luz there was a sense that it was all over. Not just the season, which had seen his impressive Atlético Madrid side win the league and come within seconds of clinching an historic first European Cup, but Atleti's dining at the top table alongside La Liga's usual duopoly of Barcelona and Real Madrid.
Clad in his usual match day attire of black suit and black tie with his hair slicked back, the Argentine walked by the scores of gathered press, head bowed and hands firmly in his pockets yet with a smile etched across his face, and walked into Atleti's awaiting coach to head back to the Spanish capital. This was a remarkable Colchoneros side built by Simeone but a side that was seemingly set to be picked apart by the vultures of European football.
Years of financial mismanagement mean Atleti still need to cut their cloth accordingly, despite becoming Spanish champions and making it all the way to Lisbon for a first Champions League final in 40 years. Simeone was keen for his stars to stay but he knew some would move on. Diego Costa's transfer to Chelsea was all-but complete even before the final while the most die-hard Colchoneros supporters expected to see the likes of Felipe Luis, Koke, Miranda and Thibaut Courtois move to pastures new.
The season had been fantastic for Atleti but there was a sudden sadness that it was all about to come to an end. The club insisted it did not need to sell its star men but the writing was on the wall. The club from beside the Manzanares river are not on the same level as their two main rivals in Spain financially and, despite the club's hugely successful campaign, money talks. The end, it seemed was nigh.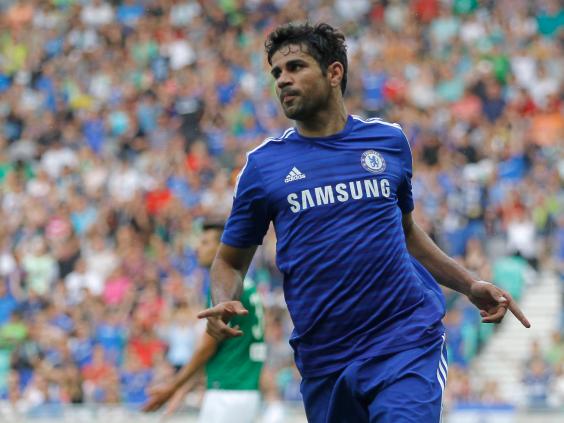 At first it certainly seemed that way. Costa completed his switch to Stamford Bridge, Courtois, arguably Atleti's best player over the course of his three-year loan stint at the Vicente Calderon, returned to Chelsea and Felipe Luis made it a three-pronged departure to join Jose Mourinho at the club Atleti saw off in the semi-finals of the Champions League. Midfielder Tiago looked set to follow suit while Koke and Miranda were linked with a move to Catalonia.
Atleti's title triumph seemed an age away, something not helped by the league's failure to award them the trophy. As it is, they will now have to wait until the second weekend of the new campaign, when they play their first home match, to see the trophy they clinched back in May. It seemed like the new season would be 'business as usual' at the top with Barca and Madrid spending big while Simeone lost the men that won him the title and looked towards a third-place finish behind the 'big two'.
We should have never expected it to be that way. Despite Atleti's relative financial limitations, in recent seasons they have smartly replaced their departing stars and in Simeone they have a manager who simply does not throw in the towel as he showed during his playing days and right up until the final whistle in Lisbon when he stormed on to the pitch and confronted Madrid player Raphael Varane. Atleti may find it more difficult to defend their La Liga crown but they're going to give it a hell of a good shot.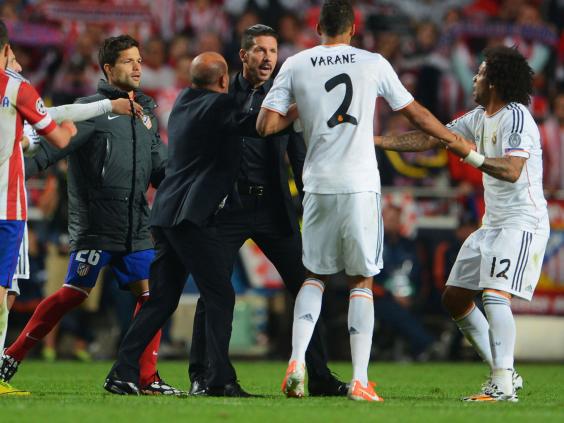 Some have moved on but the majority have stayed. Three quarters of one of, if not the, strongest back fours in the world remain at the Calderon thus far. Juanfran signed a new contract to keep him at the club until 2018 while Atleti have managed to cling on to superb centre-back pairing Godin and Miranda. In Guilherme Siqueira, Simeone has brought in a capable and experienced replacement for his countryman Felipe at left-back while 21-year-old Jon Oblak has arrived with the hopes of becoming the club's No.1 for years to come.
In midfielder Koke followed Juanfran's lead in pledging his future to the club, a move that could be Atleti's best bit of business this summer given the reported interest of Barcelona in identifying the young Spaniard as the man to replace the ageing Xavi. Like Xavi, the Madrid-born midfielder came through the club's youth ranks and his departure could have signalled a sure-fire switch in the way Los Colchoneros were heading. Tiago also committed to the cause, agreeing a new two-year deal.
While that business was good, Atleti's intentions of bravely defending their title only truly came to fruition in the last few weeks with two big-name additions to their squad. Mario Mandzukic came in from Bayern Munich as a like-for-like replacement for Costa, while the icing on the cake was the capture of Antoine Griezmann, who will be unveiled at the Calderon today, from Real Sociedad. The winger will add plenty of pace to Atleti's attack and the few flaws in his exceptional game should be ironed out by his manager.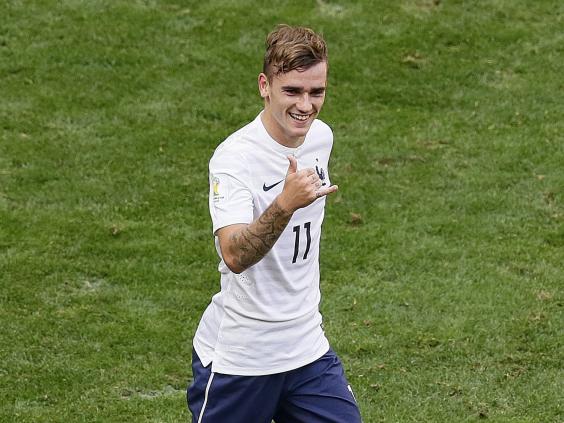 Simeone has bought wisely but Los Colchoneros are a club that, despite being mismanaged in the past, have learnt to replace their departing stars appropriately in recent seasons. Fernando Torres, Sergio Agüero, Diego Forlan and Falcao are amongst the names Atleti have loved and lost but ultimately replaced. Their supporters have been blessed with an array of top attacking talent and latest addition Mandzukic now has that weight on his shoulders. With the quality of Griezmann, Arda Turan, Koke and Raul Garcia playing behind him, goals should not be hard to come by.
Atleti may not stop there. Manchester United's tricky Mexican forward Javier Hernández has been linked with a move to the Calderon and a possible 'little and large' combination in attack should cause La Liga defences all kinds of problems. The name of former hero Torres was sung at the unveiling of Mandzukic but a move at this stage seems unlikely due to the Spanish international's wage demands. That may well be a blessing in disguise for both parties.
The difference this season is that Atleti will not be a surprise package. While they enjoyed an impressive 2012-13 campaign, the weight of expectation on their shoulders last season will not be as high as it is this season. With Simeone at the helm and a host of quality players eager to prove themselves and win trophies, that should not be such a big problem.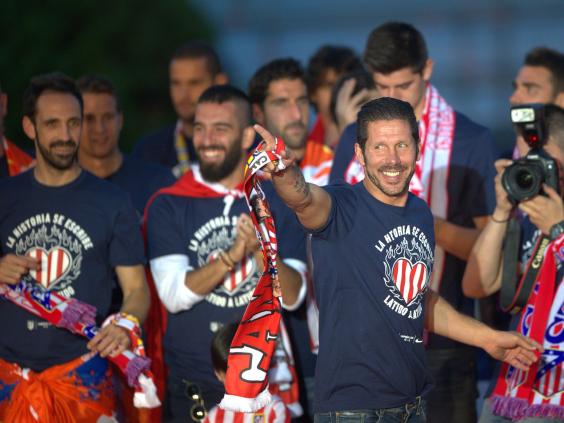 The biggest problem facing Simeone and his troops will be the big-money improvements implemented in the north of Madrid at the Bernabeu, with World Cup stars James Rodriguez and Toni Kroos arriving, and at the Camp Nou with Luis Suarez leading the big changes under new manager Luis Enrique. While the finances at the Vicente Calderon fall within boundaries, those at Barca and Madrid are seemingly limitless.
Atleti are no strangers to being underdogs, it's a tag they thrive upon and will have to thrive upon again next season. But while their aspirations of defending La Liga looked like little more than a pipe dream just weeks after Godin's header secured that famous draw against Barcelona, it now at least looks like a possibility given the smart business the club and Simeone have overseen. Their task may be tough, but it's not mission impossible.
Reuse content