Former Manchester City midfielder Dietmar Hamann believes the club's failings this season falls on the players rather than the manager Manuel Pellegrini, but admits that defeat to Barcelona tonight is likely to trigger talk in the boardroom of his possible dismissal in the summer.
City need to overturn the 2-1 defeat that they suffered at the Etihad three weeks' ago, but will run out at the Nou Camp in the knowledge that they lost by the same scoreline when they met at the same stage of the Champions League last season.
It's with this in mind that Hamann can't see City earning the result they need to have a future in Europe this season, and he adds that early elimination from the tournament combined with the recent run of poor performances will only add to the pressure on Pellegrini.
Manchester City 1 Barcelona 2 player ratings
Manchester City 1 Barcelona 2 player ratings
1/3 BARCELONA: Marc Andre ter Stegen

The young German, who hasn't made a league appearance this season, was rarely tested – but when he was he did not always look completely comfortable. 6

Getty Images

2/3 Dani Alves

The marauding full-back is not the dynamic attacking threat he once was, but he was still able to find acres of space in which to run. 7

Getty Images

3/3 Lionel Messi

Had been the best player on the pitch before pulling rank late on to deny Luis Suarez a hat-trick – but missed the penalty and the follow up. 8

Getty Images
"I think it will be mightily tough," Hamann said when speaking ahead of the Liverpool regional heat to find the 'People's Pundit' championed by Carlsberg, the official beer of the Premier League. "Obviously, they're still in the tie due to a bit of poor finishing from Barcelona and Joe Hart's heroics, but to go [to the Nou Camp] and score two goals is a big ask. I think one team is bang in form and one team is pretty much out of form so I hope they do [win], but I can't really see it.
"It will certainly be talked about in the City boardroom, because they could be out of pretty much all the competitions by mid-March, which is not good enough for their expectations. But I think you can't change your manager every one or two years – whether he's the right manager I don't know – but I think you've got to look at all the players.
"They're the ones you want to move forward with because I think too many of them have been below-par, hardly anybody has performed this year on a regular basis and they should be to blame. They brought players in on top wages but very few of them are top class."
Hamann was unsure where the exact problem lies, but believes that Pellegrini got his tactics completely wrong in the first leg against the Catalan side – and not for the first time.
"To lose to Burnley was probably the lowest point of the season," Hamann added. "I've hardly got an explanation. Players are not performing and he [Manuel Pellegrini] picked a poor team in the Champions League against Barcelona.
"You can't play with two offensive midfielders and two centre forwards, which he did last year and he did it again this year, and Barcelona could have been out of sight in the first half which is clearly not good enough for the English champions.
"In the league, I don't know. They are still 'in it', but it's unlikely because it's Chelsea's to lose now. But they [City] won the last six or seven games last season to win the title so you can't rule it out, but the performances are certainly a worry."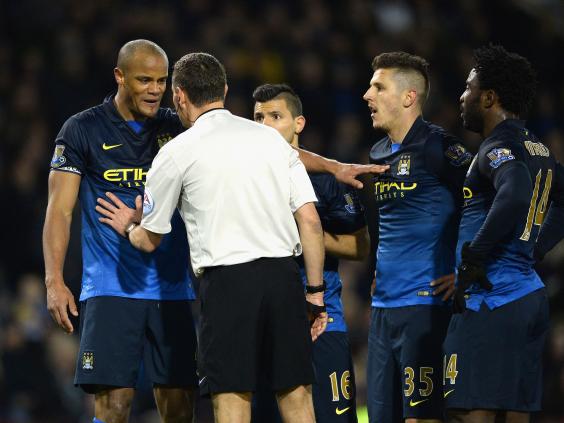 The desire at Eastlands to land a trophy a season – something that Pellegrini himself has said is not a condition of his contract – is the main factor behind the belief that the Chilean could pay the ultimate price in the summer, but it's the recent performances that has Hamann more concerned.
He explains that the current competition at the top of both English and European football means winning a trophy can never be guaranteed, but putting in consistent performances and challenging for title can be, and it's here that the current squad aren't delivering.
"There's no guarantee. With the league you're up against Arsenal, Chelsea, Liverpool have come good now and Manchester United will be around again in the next one or two years," Hamann said. "The Champions League is very hard to win as we know and then you've got the cup competitions, but more importantly I don't think you always have to win a trophy but at least you've got to be in the mix.
"Clearly it's not good enough to be out of all the competitions – which is highly likely – by mid-March. That's the worry. If he doesn't win a trophy this year it's no problem, if they lose the league by two points and go out in the quarters or the semi-finals of the Champions League, and the other cups we'll leave them alone for now, it's not a problem.
"But we need to see progress, and I think the team's been going backwards at a dramatic rate this year."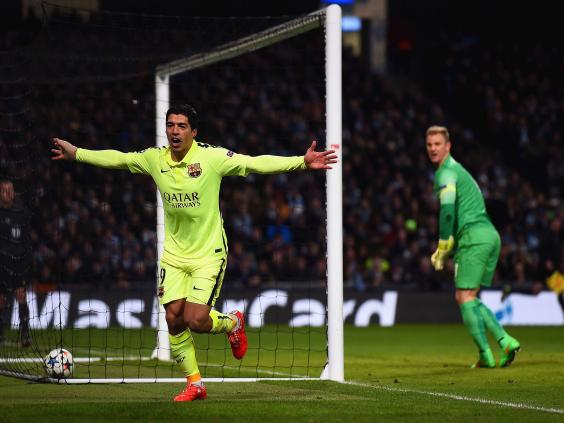 City aren't out of the competition yet though. A 2-0 victory, as hard as it is to see, would send Pellegrini's side into the quarter-finals, and a win would stand as City's most defining since the 2008 takeover by the Abu Dhabi United Group, led by Sheikh Mansour.
"Well it would be massive," Hamann says of a City victory, "and then it's still a long way to go to win it but at least would be a step forward. One of these days you've got to beat these team, and I think they've assembled a squad now where the City hierarchy would like to be a lot closer than what they are.
"At the moment, I think they are as far away from winning the Champions League as they were five years ago, and if you look at the players they've brought in, I think they've gone sideways at best."
The mission of the Carlsberg fan squad is to make football better for fans. That's why, If Carlsberg did Pundits…they'd probably be just like you. Carlsberg and talkSPORT have joined forces to give one fan their big break on national radio and this Thursday sees the potential pundits face off in Liverpool. If you fancy watching our pundits take each other on, head to The Shooters Bar, 6 Thomas Steers Way, Liverpool at 8pm.  Find out more at ThePeoplesPundit.co.uk #PeoplesPundit
Reuse content