Pep Guardiola has always known that life away from Leo Messi and Barcelona would be tough. If you don't have Barça players it's hard to play the Barça way.
Wednesday night was a further reminder of that and also of the cold reality that even when you buy Barcelona players, the end product still ends up looking very different.
During at least three of his glorious four years at the club he employed a false nine between two wingers. He tried to do much the same last night but for all that Kevin De Bruyne is a wonderful player he could only get close with his chances, whereas Messi buried his.
Playing with a goalkeeper who can come out of his area is fine but he needs to remember not to use his hands. No wonder Guardiola wanted Marc andre Ter Stegen in the summer ahead of Claudio Bravo.
And then there is John Stones. Once dubbed the Barnsley Beckenbauer he was up against the man they call the Piquenbauer here, and it did not go well. Gerard Pique went off early in the first half. Stones must have wished he had midway through the second period when he was made to look foolish by Luis Suarez. Pique he is not - just as Bravo is neither Neuer nor Ter Stegen, and De Bruyne is not Messi.
Would things have turned out differently had Guardiola played Sergio Aguero? There was strange touchline emergency meeting midway through the first half when De Bruyne was being given further instructions by Guardiola and he appeared to be saying: 'who me?' 
Guardiola seems not to be over-enthusiastic about Aguero. He has often had a strange relationship with his centre-forwards.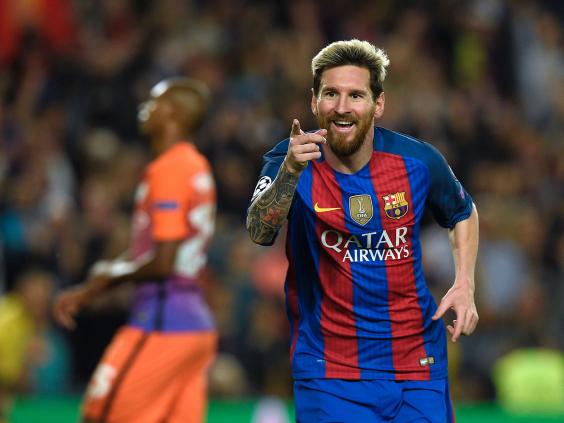 When he took over at Barcelona in 2008 he inherited two of the finest exponents but Thierry Henry and Samuel Eto'o ended up playing wide in the front three with Messi playing through the middle as a false nine.
Henry and Eto'o at least kept their places, more than anything because they were prepared to run. Zlatan Ibrahimovic was less open to new experiences and ended up dropped in his first season leaving Barcelona at the end of it never forgiving the Barça coach for, as he saw it, ruining his Barcelona career.
Barcelona signed another world class centre-forward to replace Ibrahimovic but despite being Spain's all-time record goalscorer David Villa never played as the number nine, as Guardiola persisted with Messi as a withdrawn centre-forward.
At Bayern Munich Guardiola inherited big Croatian centre-forward Mario Mandzukic but they fell out over the course of their first season together and there was no second season when he was sold to Atletico Madrid. 'He disrespected me' said Mandzukic in an interview after the move adding that no, he would not be sitting down for a drink with him any time soon.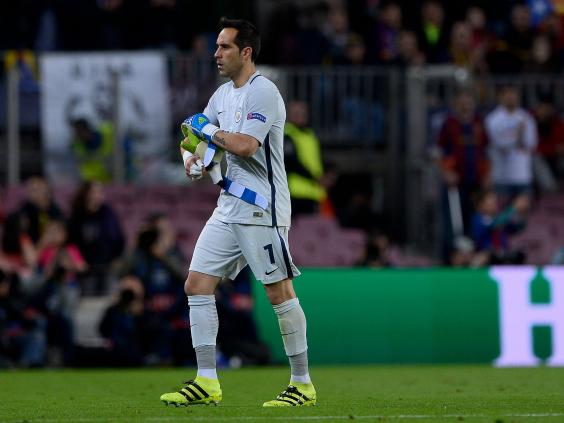 Guardiola had done his best to find a false nine at Bayern but various attempts failed. He believed Franck Ribery was perfect for the job but Frenchman didn't agree. In his second year Robert Lewandowski played centre-forward for Bayern. He had not been Pep's pick but the size of the fee and the Pole's ability and work-rate helped to make it work.
At City the false nine experiment got its first outing in a big game and, much like Stones marking of Suarez and Bravo's excursions forward, it ended badly.
Reuse content