El Clasico will not be shown live on UK television as Real Madrid's clash with Barcelona at the Nou Camp on December 3rd.
The world's biggest club fixture won't be available to British viewer as La Liga have confirmed with game will kick off at 3.15pm BST, which clashes with FA, Premier League and Football League rules.
Under the long-standing agreement, no football is allowed to be televised between 2.45pm and 5.15pm on a Saturday anywhere in the UK.
The original reasoning behind the two-and-a-half hour blackout was so attendances at grounds further down the Football League, but the European Court of Justice concluding in 2011 that 'closed periods' do not encourage fans to attend other games at all.
It will be the second time in as many seasons that this has happened, with British fans unable to watch it last season either, as La Liga continues its recent penchant for scheduling Barca or Real games during the UK's 3pm window.
The idea is an attempt to eat into the Premier League's worldwide audience with El Clasico shown live in over 100 countries with the game at a suitable time to be watched in the USA, South America and most of Asia – including China.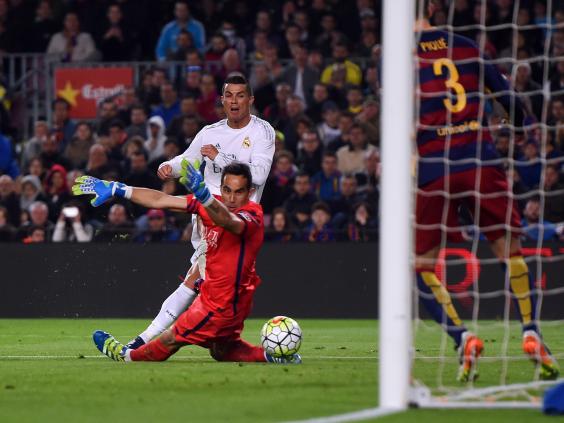 Real Madrid won this fixture last season with Cristiano Ronaldo scoring a late winner after Sergio Ramos was sent off for the visitors. 
Reuse content