Burton upon Trent or Barcelona? Your average British holidaymaker would beg to differ but for one particular type of summer traveller, the Staffordshire town is fast becoming the choice destination.
We are not talking real-ale enthusiasts drawn by Burton's great brewing tradition, but leading European football sides lured by the impressive facilities at  St George's Park, HQ of the England team. And to underline the point, the mighty Barcelona, the continent's most successful club side of the past decade, will  arrive tomorrow for a five-day training camp.
For Barcelona, Burton will be the launch pad for a new era under coach Luis Enrique, the former Nou Camp favourite installed as manager in place of Gerardo Martino, the Argentinian who last season oversaw the club's first trophy-less campaign since 2008.
Barcelona will arrive without some star names, notably World Cup finalists Lionel Messi and Javier Mascherano, along with Neymar and Luis Suarez, yet the old guard of Xavi Hernandez and Andres Iniesta are coming and so too Ivan Rakitic, the Croatian playmaker signed from Sevilla.
Top 10 most expensive players ever
Top 10 most expensive players ever
1/10 Gareth Bale - £86million

Tottenham to Real Madrid (2013) - Bale became the world's most expensive player ever when he made the switch from Spurs to Spain.

GETTY IMAGES

2/10 Cristiano Ronaldo - £80m

Manchester United to Real Madrid (2009) - Ronaldo smashed the record transfer fee when he left Old Trafford.

GETTY IMAGES

3/10 Luis Suarez - £75m

Liverpool to Barcelona (2014) - The Reds cut ties with Suarez after the 2014 World Cup making a £50m profit.

Barcelona FC

4/10 Neymar - £71.5m

Santos to Barcelona (2013) - The Brazilian finally completed his long awaited move to Europe after a complex deal.

Getty Images

5/10 James Rodriguez - £63m

Monaco to Real Madrid (2014) - After a superb World Cup showing, the Colombian became Real's latest big money signing.

6/10 Zlatan Ibrahimovic - £59m

Inter Milan to Barcelona (2009) - The Swed only spent two seasons at the Nou Camp despite his mammoth price-tag.

GETTY IMAGES

7/10 Kaka - £56m

AC Milan to Real Madrid (2009) - The Brazilian joined in the same summer as Ronaldo but failed to make a real impact at the Bernabeu.

GETTY IMAGES

8/10 Edinson Cavani - £55m

Napoli to PSG (2013) - The Uruguayan's deal made him the most expensive player ever purchased by a French team.

Getty Images

9/10 Zinedine Zidane - £53m

Juventus to Real Madrid (2001) - Became the world's most expensive player when he moved to the Bernabeu and more than paid it back, particularly with his spectacular goal in the 2002 Champions League final against Bayer Leverkusen.

10/10 Radamel Falcao - £51m

Atletico Madrid to Monaco (2013) - The newly funded Monaco signalled their intent by signing the Colombian.

Getty Images
During a wander around St George's Park on Friday, it was tempting to imagine the creators of tiki-taka looking disdainfully at Walter Winterbottom's book  Soccer Coaching in the glass display cabinet by the hotel reception, just to the left of Sammy Lee's old England raincoat.
Players from the visiting German Bundesliga club, Mainz 05, could be seen sitting in the lobby area, yet it is likely to be less relaxed from tomorrow, given Enrique's reported penchant for working in privacy; the view of one staff member was: "You won't get near this place next week." Yet whatever vibe Barcelona bring, their presence lends weight to the belief of David Sheepshanks, chairman of St George's Park, that the £120m site has become "an epicentre for football".
It is, he explains, not just home to all 24 England teams but a hub for player rehabilitation and centre for the FA's coaching courses, with 14,000 students passing through in the past year.
It was Uefa's base for the eight teams competing in last year's Women's Under-17 Euro and has fast gained popularity with clubs from abroad too, ensuring a significant revenue stream for the FA.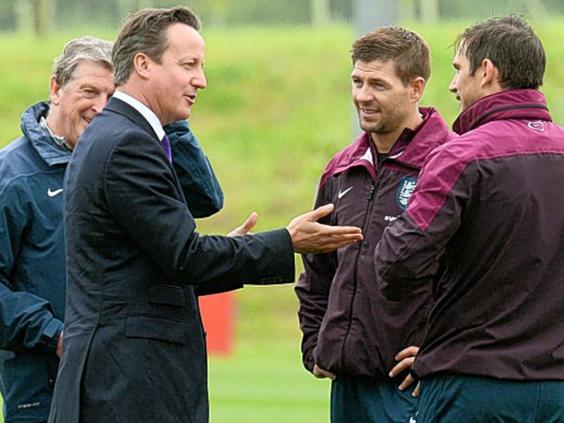 Porto will check in once Barcelona have departed, and Axel Schuster, Mainz's technical director, was  delighted to be there on Friday. "The working conditions are perfect, I've not seen pitches of this quality any time before," he told the Independent on Sunday.
Barcelona, he explains, will have access each day to one of the 12 outdoor pitches along with the indoor arena, hydrotherapy pool, gym and medical care facilities. "If you only need a place to focus on training and working hard I think this is the best place in western Europe," added Schuster, who considered the £80,000 cost, including flights, money well spent.
One thing Enrique may hope for during Barcelona's stay is an end to last week's heat wave. The cooler British summer is a prominent factor behind Barcelona's visit according to Aitor Karanka, Middlesbrough's Spanish manager. There are five Spanish La Liga clubs in all making pre-season trips to England, including Villarreal who face Karanka's Boro next weekend, and he says: "Some Spanish teams will go to Holland, some to Germany and some here, but it is all for the same reason – they like training and working in this weather."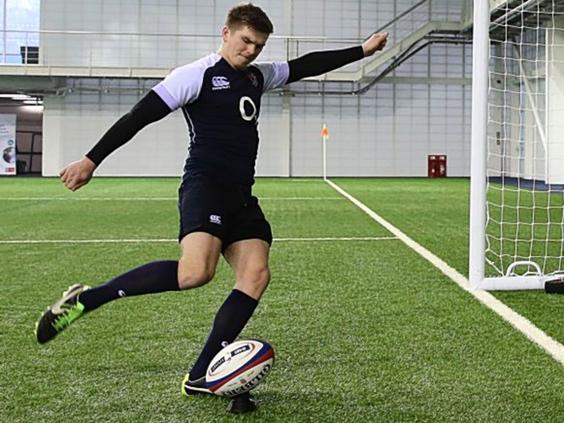 Barcelona's last summer camp in Britain was in 2008 when Pep Guardiola began his reign with a camp at St Andrew's; now it is the turn of Enrique, his old team-mate and a self-confessed fitness freak who is expected to work his squad hard.
The new manager turned to triathlons and ironman contests after retiring from football, completing the 156-mile Marathon des Sables in the Sahara, so it seems unlikely that Xavi, Iniesta and Co, just back from their holidays, will have time to take in the sights of Burton.
They would raise eyebrows if they did. In a straw poll of five local residents on Friday not one was aware that they were even due in town.