Liverpool face a Basel side with an excellent recent record against English competition - will Brendan Rodgers settle for a draw or go for broke in Switzerland?
Basel's record against the English
The Swiss side famously beat Chelsea twice in the group stages last season, earning a 2-1 win against the Blues at Stamford Bridge before beating Jose Mourinho's team twice at the formidable St Jakob-Park. But those two matches are not the only wins for Basel against the English; a year earlier thewy beat Spurs in the quarter-final of the Europa League on penalties and in 2011 they beat Manchester United in the group stage 2-1. The Basel fans generate a lot of noise in the closed-in pitch, creating an atmosphere similar to what can be found in the Premier League. Paolo Sousa's team are currently top of the Swiss League with just one defeat in 10 matches. Liverpool must not allow their opponents to get in front – it will be a long and loud night for them if they do.
Marco Streller
The giant striker is exactly what a Liverpool defence that is having communication problems will not want to see. At 6ft 5in he's a physical handful and, if you pardon the cliché, has a good touch for a man his size. Streller never relied on his pace and at 33 he is truly comfortable with his game, with five goals in eight games so far this season. Last year John Terry, Gary Cahill and David Luiz struggled with the captain, Dejan Lovren and Martin Skrtel have made poor starts to the campaign and face a huge test.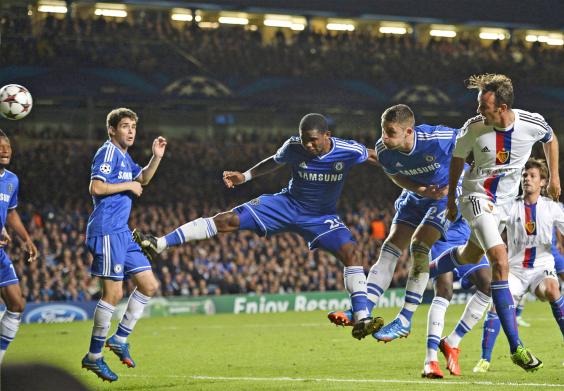 Inexperience
In the first game of this group, Liverpool played Bulgarian champions Ludogorets who were taking part in their first ever Champions League campaign. Through a mix of inexperience, being over awed by the occasion and perhaps a little bit of arrogance against the minnows, Liverpool needed a late penalty to beat a team they are much stronger than. Brendan Rodgers realised this, pointing to Steven Gerrard as a man to help the players who are new to the competition. Liverpool must not underestimate the task they face tonight against a battle-hardened Basel team who narrowly missed out on the knockout phase last year.
Tactical teething problems
Last season, Luis Suarez allowed the Liverpool manager to play any number of ways such was his brilliance. This year, Rodgers has tried a diamond, 3-5-2, 4-3-3 and other variations as he continues to search for his best XI. Raheem Sterling has played left, right and centre while Mario Balotelli does not offer the same mobility or fluidity than the departed Uruguayan. It will be interesting to see which formation Rodgers opts for tonight.
Stick or twist?
Liverpool won the first match and Basel lost giving the Reds a huge advantage in the race for the knockout stages. But with Real Madrid to play twice, it will be interesting to see if Rodgers really goes for another three points, or is happy to settle for a point tonight. Liverpool will be confident of beating Ludogorets in Bulgaria and Basel at home while they will be heavy underdogs in the matches against Real. If Liverpool were to win tonight they could, barring an upset, end up with 12 points (if they were to lose both Real Madrid matches), a total that would have secured qualification in seven of eight groups last year. A draw does represent a good result but a win would put Liverpool more than halfway there with four matches to play.
Reuse content