The ease with which Bayern Munich swept past Arsenal in the first-leg of their Round of 16 Champions League tie raised eyebrows across Europe – including Arjen Robben's.
The 33-year old Dutch winger, who opened the scoring with a trademark goal cutting inside from the right, has admitted to feeling "a little surprised that we played so well", with the Bundesliga champions all but guaranteeing a place in the last eight of the competition.
Robben was utterly superb in the 5-1 rout, finding himself at the heart of almost all of Bayern's attacking play and repeatedly stretching the Arsenal defence with his incisive running.
He was rewarded with a standing ovation from the Allianz Arena when coach Carlo Ancelotti withdrew him with two minutes of the match remaining.
"In the second half, we really played some amazing football. We really killed the game," the former Chelsea player commented after the match.
"I myself am a little surprised that we played so well. On the other hand, not so much, because I know that the team has a great character and the ability to always step up a level when it needs to."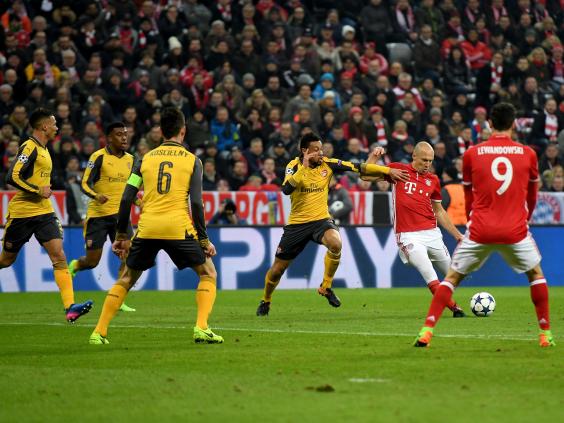 Arsenal midfielder Francois Coquelin was heavily criticised after the match for showing Robben onto his left foot in the build-up to the first goal, with the winger gratefully accepting the chance to shoot from distance with his favoured left foot.
His superb shot from range cannoned in off the underside of the bar, to give Bayern an early advantage.
"It has worked before a few times," he joked afterwards.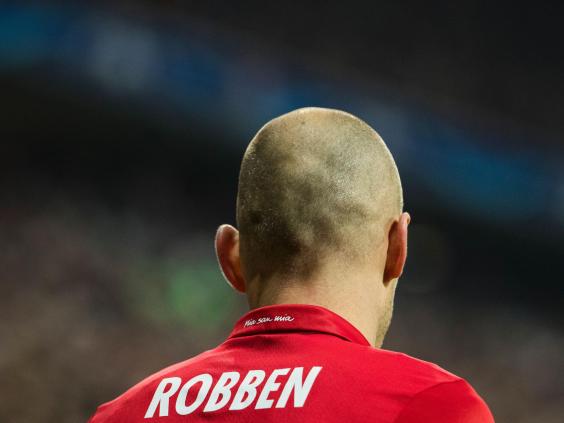 The performance was a rich reward for Ancelotti, who last month offered Robben a one-year extension, to June 2018.
And Robben's father, Hans, commented at the time of the news that his son still has what it takes to shine at the highest level of European football.
"If Arjen has the feeling he can no longer compete at the highest level, then he'll stop," Haas said.