Borussia Dortmund forward Marco Reus is on the wish list for a number of Premier League clubs, but they won't be too pleased with the news that he has been fined a whopping €540,000 (£427,000) for a series of driving offences that includes driving without a licence, according to German newspaper Bild.
Reus was alleged to have been stopped by German police on several occasions with at least five speeding tickets being issued to him since 2011, the report claims. However, authorities soon realised that the 25-year-old has been driving without a licence for the last three years.
The Germany international, who missed the World Cup success through injury, reportedly told Bild: "I decided back then to take that road but the reasons I did it are something I cannot really understand today.
"Today I know that I was too naive and that it was stupid. I have learned my lesson and this will not happen again."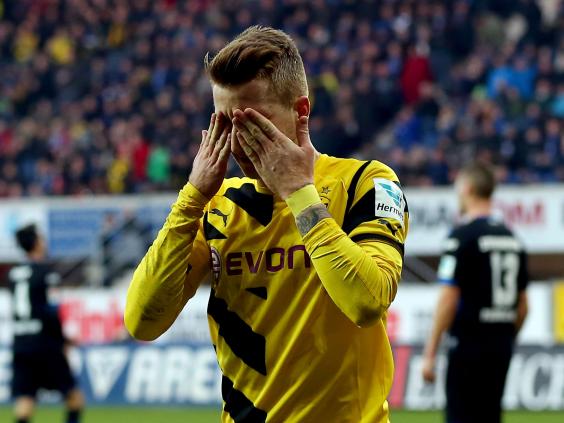 The prosecutor's office said that the fine – the highest sanction of its kind to be sanctioned in Germany – relates to incidents between 2011 until March this year.
Reus was fined "90 Tagessätze," which translates to "90 daily rates", a system of fines used in some European countries that sees the daily rate for each person determined by their income and family status.
As Reus is single, has no children and is considered wealthy due to his €60,000-65,000-a-week wages, his daily rate was about as high as it can go.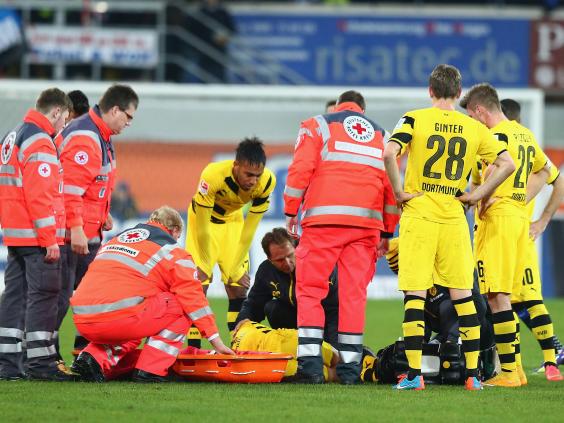 Reus is currently out of action until January at the earliest after suffering ligament damage in his right ankle. He missed the World Cup in the summer having suffered a similar yet more severe injury to his left ankle towards the end of last season, and his proneness to injury is cause for concern to any club that wishes to activate his reported £19.8m release clause.
Reuse content