David Beckham has jumped to the defence of Carlo Ancelotti and insists the Italian is the right man for Real Madrid.
Despite becoming the first manager in the Spanish club's history to win four trophies in one season - the Champions League, Copa del Rey, UEFA Super Cup and Club World Cup - he is fighting for his job.
Following a desperate loss of form, question marks have been placed over his future at the Santiago Bernabeu.
Club president Florentino Perez was even forced to hold an emergency press conference to announce his support for the former Chelsea boss while officials at the club have failed to deny the rumours.
Beckham spent four years at Madrid before working under Ancelotti at Paris Saint Germain and AC Milan.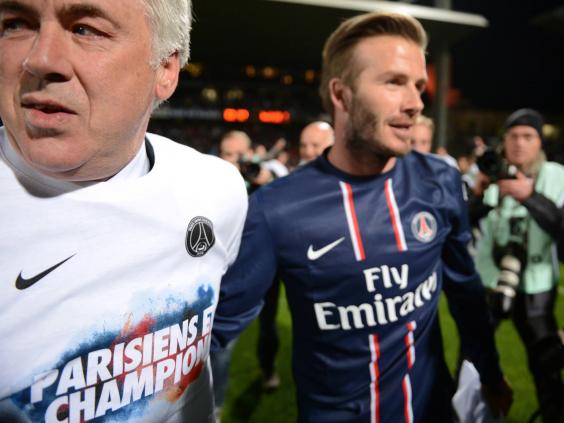 The former England captain said: "Is Ancelotti the right man for Real Madrid? For me, yes.
"He knows how to get respect out of the players, he knows how to get the best out of the players – and the players respect him, as does everybody in the football world.
"I love Carlo, he's one of the best people I've ever spent time with, one of the best managers I've ever been managed by.
"He's a manager who has humility, he has so much passion for the game, he's a winner, he's always been successful wherever he has gone.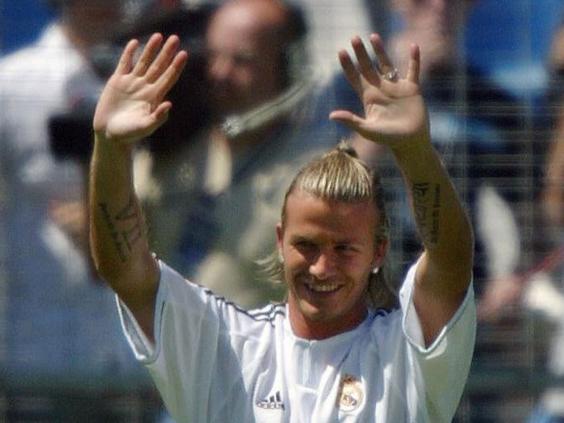 "For me he's not just one of the nicest people in the world but also one of the best managers I have ever played under.
"To see the success he has already had at Real Madrid for me is incredible and not surprising.
"I look at him as a person and as a manager – as a person, you can't get any better and as a manager, the same. He's one of the best."
Reuse content