Gareth Bale is in the bad books of the two other members of Real Madrid's 'BBC' attack.
At the weekend Los Blancos lost their first match since September, going down 2-1 to Valencia. It was a result that brought an end to a stunning 22-match winning streak.
With the score at 1-1, Bale had a fantastic opportunity to put Real Madrid back in front having just seen Atonio Barragan equalise Ronaldo's opener from the penalty spot. But with the Wales international bearing down on goal, he opted to continue alone rather than make a simple pass across goal for the unmarked Benzema. A brilliant tackle from Nicolas Otamendi meant the chance went begging and to compound Bale's selfish decision making, minutes later Otamendi went down the other end and put Valencia in front.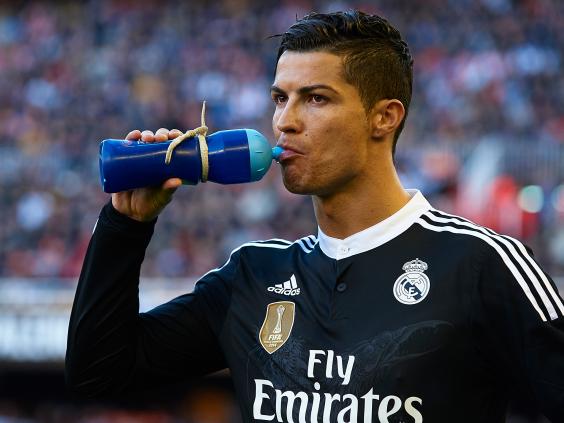 Benzema and Ronaldo were pictured during the match showing their frustration and Spanish newspaper Marca report that they are yet to forgive Bale.
"The Real Madrid dressing room have not yet forgiven Gareth Bale for his monumental miss at Mestalla and are still angry with the Welshman," writes J. I. Garcia-Ochoa.
He added: "The Real Madrid players are not angry with Bale for not scoring, but for the decision he made. However, Ronaldo also missed an absolute sitter for Real Madrid and nobody said anything to him."
Video footage of the incident and aftermath shows the anger among Bale's team-mates...
The defeat for Real Madrid gave Barcelona a chance to move top of La Liga, but playing later in the day, they blew their chance by losing to David Moyes' Real Sociedad.