Cristiano Ronaldo may be fighting for fitness to play in the vital World Cup play-off against Sweden (and Zlatan Ibrahimovic) on Friday night, but it appears the Portuguese is thinking about other things, such as the top of Wayne Rooney's head.
Speaking to Shortlist magazine at the unveiling of his own underwear range, CR7, the forward says he has given a pair to every member of the Real Madrid squad, including Gareth Bale, and they were chuffed with them.
The range has been promoted with the usual pictures of Ronaldo posing in his smalls, but he denies getting any stick off his team-mates, quite the opposite in fact.
"They saw [the pictures] today because I gave them all a pair of boxers," the 28-year-old said. "A few [of his team-mates] said: 'Oh, really nice – you're looking good.'
"Bale was there and he said, 'Yeah, looking good'. He's such a fantastic boy. Fabio Coentrao also mentioned that he liked them. Pepe actually put them on as soon as I gave them too him. He said: 'You'll have to send me more.'"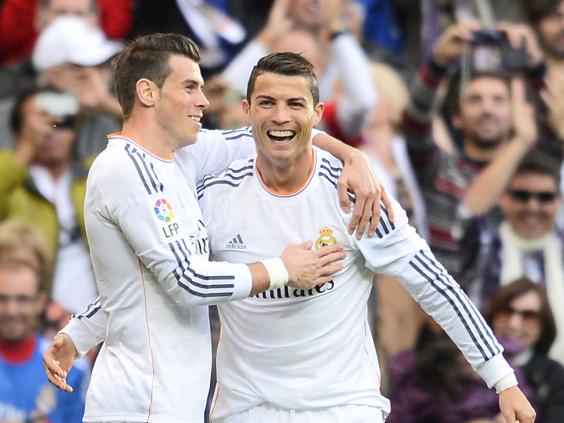 But while Ronaldo the fashion designer seems to have got his style right now, it wasn't always the case. Remember those odd wisps of blonde hair he had when he signed for Manchester United in 2002? He does, and he regrets it.
"I see pictures of myself when I was 16 or 17 and I say: 'What did I do?' When I was in Manchester I had the 'spaghetti' hair – long with yellow tips. What was I doing?"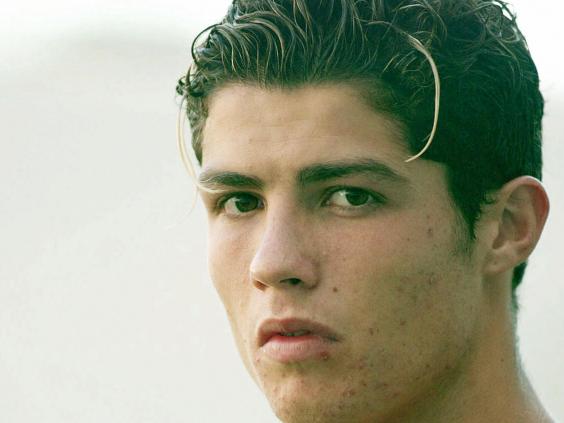 Speaking of hair, the magazine asked Ronaldo whether he had offered any tips to Wayne Rooney now he has a mane to style again after his transplant, a procedure that Ronaldo thinks was badly needed, as he says the England striker was "a little bit ugly" before.
"[Wayne Rooney] has his own style. But with his hair he looks much better. He looks very good now. Before he was a little bit ugly, but now, with hair, he's beautiful."